Carolyn F. Gorman, MBA, CMPE
Senior Vice President, Strategy, Business Development, Communications and Marketing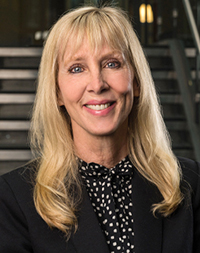 Carolyn F. Gorman joined Main Line Health in 2019 as senior vice president of strategy, business development, communications and marketing.
Prior to joining Main Line Health, Carolyn served as the vice president of system integration at Penn Medicine, facilitating system-wide integration efforts with the addition of new strategic partnerships and consolidations. She was previously the chief operating officer for the department of obstetrics and gynecology and chief administrative officer for women's services at Penn Medicine. Carolyn has more than 25 years-experience in the health care industry which includes business development, operational management, service line strategy and ambulatory services development.
Carolyn is a graduate of Immaculata University and holds a Master's degree in Business Administration from Penn State University. She is a member and past president of AMGO, the OBGYN professional association; member and a certified medical practice executive with the American College of Medical Practice Executives and member of the American College of Healthcare Executives.