Mirmont Treatment Center has been providing individualized treatment for people with substance use and mental health disorders since 1985. Our Business Development and Admissions teams play an integral part in the process of patients of connecting patients with treatment. They are the first point of contact for patients, loved ones, and referents and are focused on compassionately educating people on treatment options and guiding them to a solution.
Admissions Team
Admissions is available 24/7 to assist patients and loved ones. Prior to entering treatment, all patients receive a verification of benefits, brief pre-screen questionnaire, and education about what level of care (inpatient or outpatient) is the safest and most appropriate place to begin their recovery journey. Our goal is to expeditiously connect patients with treatment so they can begin to heal and find a new way to live.
Lisa DeAntonio
Division Manager, Admissions
Lisa DeAntonio Dinan, Division Manager of Admissions, is responsible for driving census growth, process improvement, and providing an exceptional patient intake experience for Mirmont Treatment Center's inpatient substance use disorder program. She works closely with teams across marketing, clinical, IT systems, and finance on continuous improvement and operational excellence.
Prior to her role at Main Line Health, Lisa led admissions-focused teams across several regions and service lines at a well know recovery center in the regions. She has nearly a decade of experience in the substance use disorder and behavioral health treatment field, resulting in wide-ranging financial and operational knowledge. She is highly effective at delivering patient-centered cost savings for an organization.
Lisa earned her Bachelors of Finance from Penn State University.
Gary DiBileo
Supervisor, Admissions
Gary DiBileo joins us with over 5 years of experience in the behavioral health field, mostly within the admission-based process. He is proud to guide individuals and their loved ones on their journeys towards recovery by entering inpatient treatment. Gary is focused on patient care and is always looking to ensure a successful pre-admission patient experience. He believes that every patient should be treated with care, compassion and empathy from the minute they reach out for help.
When not at work, Gary enjoys spending time with family, friends and sports - especially Penn State football.
Business Development Team
Our Business Development Team provides education and information on Mirmont's services both locally and nationally. They also work closely with the Admissions, helping patients, families, healthcare providers, and various other sources navigate through the process of admission to Mirmont's various levels of care. Our mission is to help anyone that contacts us, treating them with compassion, care, and support.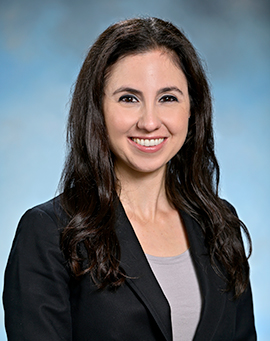 Jacqueline Bramble, LSW
Division Manager of Business Development
Bucks County PA, Montgomery County PA,
Philadelphia County PA
Jacqueline "Jackie" Bramble, LSW is an account manager and has worked in the behavioral health field for over 13 years. She has a bachelor's degree in psychology and a master's degree in social work from Widener University. Working with those struggling with substance abuse has been at the heart of it for Jackie. Substance abuse was her primary focus throughout her years as a clinician in both inpatient and outpatient settings. While in a clinical leadership role, her passion for business development led her into the marketing side. Over the last five years, Jackie has developed strong professional relationships, spearheading the branding efforts of the outpatient site.
Jackie is excited to have begun this new chapter of her career with Mirmont Treatment Center. Mirmont and Main Line Health have held a strong impact both personally and professionally.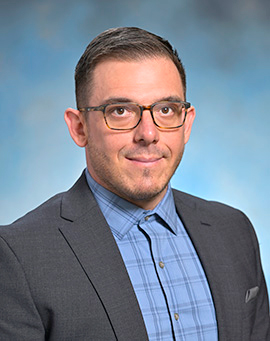 Rich Arnold
Account Manager
Chester, Lancaster and York, Counties, PA
Richard Arnold is an account manager for Mirmont Treatment Center. Rich has built his career working as a Certified Recovery Specialist for several treatment centers. He brings experience working in direct patient care at every level of care in substance use disorder treatment which includes emergency room engagements, inpatient, outpatient, recovery houses, family interventions, and MAT outpatient.
As a person in long term recovery, Rich has a personal appreciation and passion for helping people receive the quality treatment that he believes everyone deserves. Rich is able to utilize his personal and professional experience to demonstrate a level of understanding and compassion necessary to engage with individuals that struggle with addiction and encourage them to take a chance on themselves. Because Rich has helped countless individuals enter into a path that has led to valuable, long lasting recovery, he has developed and maintained a network of relationships which will be invaluable to the team. This network of relationships supports Rich's efforts in being the connection of referral source and hope for anyone that needs addiction help.
When Rich is not working, he enjoys building memories with his parents, sister, significant other and 6 year old step son.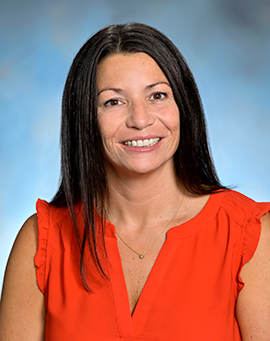 Bernadette Banta
Account Manager
Delaware County PA, New Jersey, Delaware
Bernadette Banta is an account manager and Certified Recovery Specialist who has dedicated her life to providing education and support to individuals, families, community members and stakeholders in finding quality treatment and long-term recovery. Before joining Mirmont Treatment Center, Bernadette spent seven years working in various positions within the behavioral health field during which she developed and implemented Delaware County's Certified Recovery Specialist "Warm Hand Off" Program in local community hospitals. Bernadette has built a strong network that will help increase and strengthen Mirmont Treatment Center's community and professional relationships. She brings a tireless work ethic and a tremendous amount of personal and professional pride to her work. Bernadette is proud to represent Mirmont Treatment Center in the community.
Admissions to Mirmont Treatment Center are conducted 24 hours a day, seven days a week. If you or someone you know is struggling, please call us at 484.227.1453.