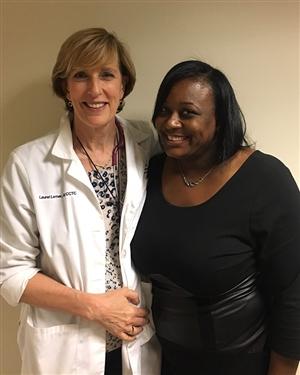 Xaviera Jones was shocked when she found out she had polycystic kidney disease—the same disease her mother was diagnosed with when Xaviera was in middle school. Xaviera's diagnosis came with the birth of her son 18 years ago. "I had no symptoms. I never thought I would experience what my mom had, and I didn't think it was going to affect me."
Xaviera later began seeing Dr. Siddiqui, a Lankenau Medical Center nephrologist. When her kidney function declined, she was evaluated by the kidney transplant team for kidney transplant. Xaviera was on the transplant list for four years before being made active, meaning she was now eligible for kidney transplant if a matching kidney was available. She received her kidney transplant 10 months later. "I was able to avoid dialysis," she reflects, "which was a blessing." Xaviera had seen her mother doing dialysis prior to her own transplant at Lankenau and remembered what a hard time it had been for her mom.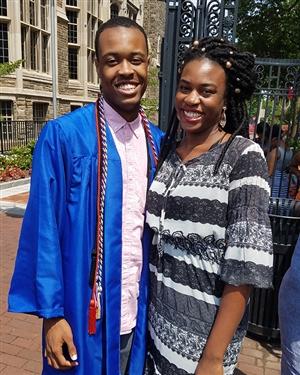 The hardest part about kidney transplant for Xaviera was deciding whether or not to take a high-risk donor kidney, which is a kidney that may carry risk of infectious disease from the donor. On a call with Maddy, a nurse coordinator at Lankenau, and Xaviera's own mom, Xaviera came to the decision to go forward with the donor offer. "It was the best decision of my life. I have so much more energy now," she says.
Post-transplant Xaviera gets uncomfortable in high heels because her feet swell. She also had to learn how to manage an extensive medication regimen. But her advice to other transplant patients is to continue living life. "Don't let the diagnosis of kidney disease scare you or stop you," she says. "Do the things you enjoy, and live beyond the diagnosis."
To live beyond her diagnosis, Xaviera enjoys going to the movies, reading, and spending time with her dog and kids.
Your kidney transplant journey starts with an evaluation to determine if you are eligible for a transplant. Call 484.476.8485 to schedule an appointment with our Lankenau-based team.