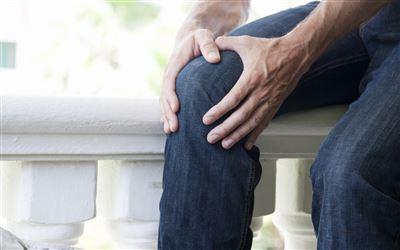 Jack Trafton isn't the type to sit still. A college soccer player who enlisted in the Marines after graduation, Trafton traveled the world for work, played racquetball and ran six days a week. Reality caught up with him in his late 50s in the form of arthritic knees.
"The running was probably the cause of a lot of it," says the 65-year-old Trafton. "I knew something had to be done, but I kept putting it off. I eventually realized that the sooner I took action the sooner the pain would stop."
In 2011, Jess Lonner, MD, replaced Trafton's right knee with an artificial joint. A partial left knee replacement followed earlier this year.
"The arthritis in Mr. Trafton's left knee was very localized, so we only needed to replace part of the knee," says Dr. Lonner, an orthopaedic surgeon at Bryn Mawr Hospital and a member of the Rothman Institute. "We used the surgical robot during his procedure, which allows us to very precisely place the artificial knee components. With a partial knee replacement, two to three degrees of misalignment can mean the difference between the components lasting five years or 15 years. Bryn Mawr Hospital is one of only a handful of centers nationwide using the robot for this procedure."
Partial knee replacement is just one of the many advanced procedures offered at the Bryn Mawr Hospital Orthopaedic Center, which boasts dozens of surgeons, nurses, therapists and a 40-room unit dedicated solely to orthopaedic patients. The hospital's orthopaedic surgeons perform more than 1,500 joint replacements each year and have a decades long history of being early adopters of new surgical techniques and medical devices.
Count Mr. Trafton as a believer.
"As far as mobility and flexibility, my quality of life is better than ever," he says. "I travel the world for pleasure now and I do it pain free. I tell everyone I know to check into Bryn Mawr Hospital if they need a joint replacement. The care there is unprecedented."