COVID-19 Genetic Resource Guide designed as an aid to scientists seeking to develop new vaccines and drug targets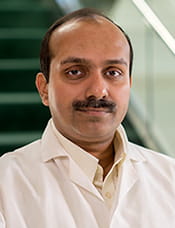 Wynnewood, PA — A biomedical researcher at the Lankenau Institute for Medical Research (LIMR), part of Main Line Health, has created a groundbreaking resource for scientists seeking to develop new and better vaccines in the fight against COVID-19.
The COVID-19 Genetic Resource Guide—the world's first compendium of the genetic code and protein structure of SARS-CoV-2, the virus that causes COVID-19—is now available on LIMR's website thanks to the efforts of Sunil Thomas, PhD, a research professor and editor of six books on vaccine design.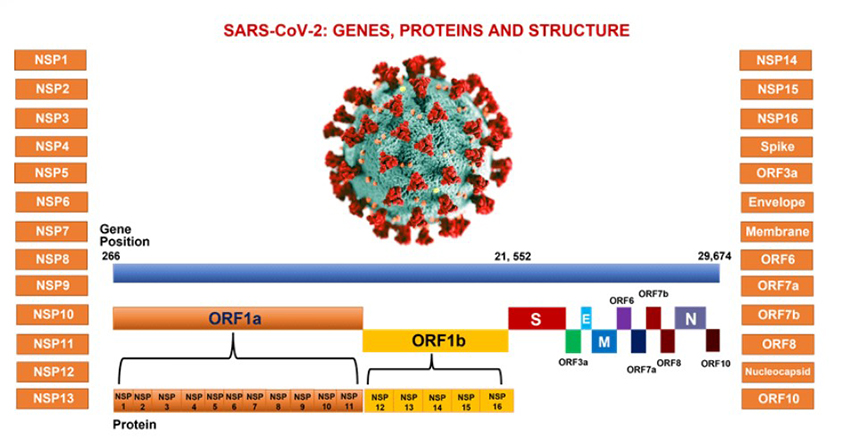 "COVID-19 variants continue to surge throughout the world," Thomas said. "At present, an average of 500 Americans die of the disease every day. China recently reported that 80,000 have died since it lifted policies of strict lockdowns and mass testing, and that figure is probably only a fraction of the real toll. COVID-19 is not going away any time soon. We will continue to need new vaccines and therapies that are safe and more effective than those available today."
The first COVID-19 vaccines were developed with unprecedented speed. But all the vaccines created targeted the viral spike protein, the part of the virus that binds to human cells. However, the limitations and liabilities of these early vaccines are now appreciated, including that the spike protein can readily mutate and evade vaccines that target it. Accordingly, researchers will need to find ways to target viral proteins other than the spike protein in an effort to generate safe and more effective vaccines that prevent disease.
In addition to the spike protein, SARS-CoV-2 also makes 25 other proteins, all of which are potential targets for vaccine development, both individually and in combination, Thomas said. In fact, these other proteins may mutate much less frequently than the spike protein, meaning they could be far better targets for the development of antiviral drugs and diagnostics as well as vaccines.
"Scientists have been forced to play catch-up against COVID-19 since the pandemic began, struggling to methodically map out a plan of attack," said George Prendergast, PhD, President and CEO of LIMR. "Dr. Thomas's efforts to scour the literature and create this open-source compilation of the SARS-CoV-2 molecular structure is an excellent contribution to the scientific community. It offers an unprecedented resource in the fight to develop better ways to save human life and prevent disease caused by infection with ever-mutating COVID-19 viruses."
Thomas has an extensive background in vaccines and immunology. Last year he released a three-volume set called Vaccine Design: Methods and Protocols, Second Edition. He was editor of the set and sole or coauthor of 11 of its 87 chapters. The set has reached 120,000 downloads since its January 2022 publication in Springer's Methods in Molecular Biology series. The volumes in the 2016 first edition are the series' most popular in recent years, reaching the milestones of 500,000 downloads and more than 500 citations.