PA Governor Tom Wolf, State Senator Amanda Cappelletti and State Representative Tim Briggs all instrumental in helping to secure the funding for the Health System's high priority initiative
Bryn Mawr, PA — Main Line Health today announced it is the recipient of a $2M state Redevelopment Assistance Capital Program (RACP) grant that will allow one of its award-winning acute care facilities; Bryn Mawr Hospital to receive reimbursement related to its recently established Inpatient Psychiatric Unit. The innovative, 40-bed unit opened earlier this year supporting the critically important health needs of residents throughout the region.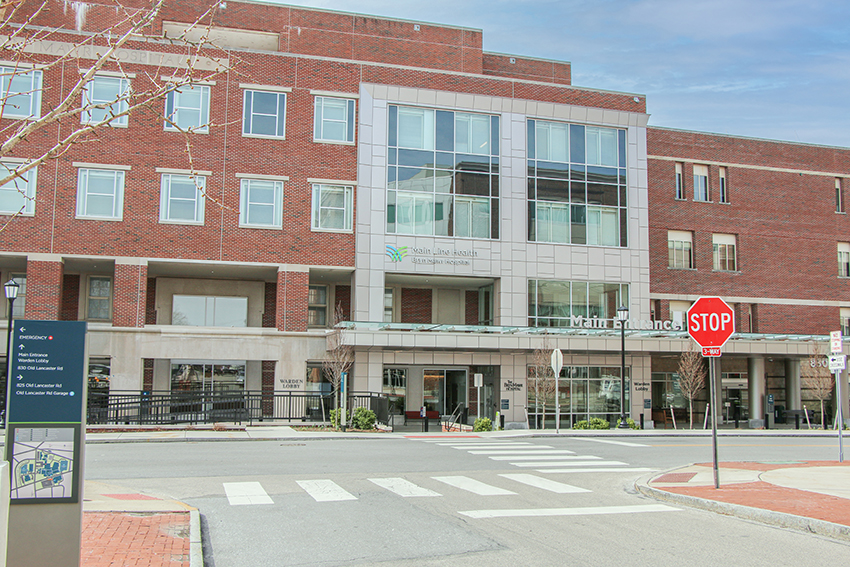 The grant was released by PA Governor Wolf. In February 2022, PA Senator, Amanda Cappelletti (17th Senatorial District in Montgomery and Delaware Counties) and PA State Representative Tim Briggs (149th Congressional District in Montgomery County) toured Bryn Mawr Hospital before it opened. The legislators were incredibly impressed with both the novel environmental and multidisciplinary care approach the new unit was designed to provide for patients and their families.
"We are extremely grateful for Governor Wolf's release of these funds, and for the support of Senator Cappelletti and Representative Briggs," said John Schwarz, president, Bryn Mawr Hospital. "Our collaborative work helps to provide critically important resources for the citizens of Pennsylvania" said John Schwarz, president, Bryn Mawr Hospital.
"A key strategic priority of Main Line Health is to provide fundamental and complex behavioral health services to the rapidly growing needs of our region" said Jack Lynch, FACHE, president and CEO, Main Line Health. "Access to this care, especially at a time when we are seeing a dramatic decrease in options for patients who are struggling --only strengthens our resolve to expand our services, do the right thing and meet these health needs. We appreciate the recognition by our lawmakers that this care and the needed support truly makes a difference," said Lynch.
The emotional strains of the pandemic have exacerbated mental health conditions. Main Line Health has also implemented psychiatric treatment in emergency departments for patients waiting to be admitted. Telehealth care has also been an option to support patients. Serious mental illness, such as schizophrenia and severe bipolar disorder, reportedly affect roughly 33,000 people in Pennsylvania, half of whom are not treated.
"This project helps address an extremely important need in the community. The funding will allow Bryn Mawr Hospital to expand access to high quality healthcare and provide much needed resources to people with behavioral health needs. I'm thrilled we were able to work together to secure this funding," said Senator Cappelletti.
For more information about Main Line Health's services, please visit: mainlinehealth.org.