Lankenau Medical Center, part of Main Line Health, has elected five new members to its Foundation Board of Trustees.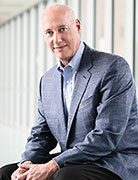 Dr. Scot Fisher is a recently retired radiation oncologist and is clinical professor emeritus in the Department of Radiation Oncology at the Sidney Kimmel Medical College at Thomas Jefferson University. Aside from his clinical responsibilities, Dr. Fisher served as Vice Chair for Business Development and Director of Off-Campus Programs for the department. He sits on several local nonprofit boards focused on helping under-resourced youth and the Philadelphia region's rowing community, which has been a lifelong interest.
Randy Hsia is a partner in the Litigation Services Department at Schnader Harrison Segal & Lewis LLP. He previously served as a prosecutor with the United States Attorney's Office in the Eastern District of Pennsylvania. Prior to attending law school, Randy served as an artillery officer in the United States Marine Corps and deployed to Asia and the Middle East. Randy currently serves as a member of Action Tank, a veterans' service organization, the Marine Corps Scholarship Foundation, and he previously served as a mentor for Big Brothers Big Sisters of Southeastern Pennsylvania.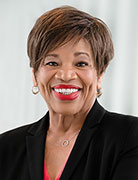 Patricia Nogar is the creator of "Living Well with Pat Nogar," a sophisticated lifestyle brand and program on cable and social media that provides audiences with insights into living life to its fullest. Pat is currently a member of Lankenau Medical Center's Women's Board and previously served as Lankenau's Director of Community Health Services and Outpatient Clinics. Before moving to Philadelphia, Pat was Vice President of Community Development at Liberty Health System in Baltimore, MD where she helped develop the Urban Medical Institute, a facility dedicated to health and preventive care.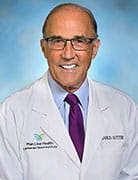 Dr. Francis Sutter is a board-certified cardiac surgeon at the Lankenau Heart Institute, Lankenau Medical Center's Campus Chief of Cardiac Surgery, and Professor of Surgery at the Sidney Kimmel Medical College at Thomas Jefferson University. Dr. Sutter is well-known for his innovative approach to coronary bypass surgery, using a robotic surgical system. He has performed close to 2,400 robotic coronary bypass procedures – more than any surgeon in the United States. He is an avid rower on the Schuylkill River and has been a member of the Malta Boat Club on historic Boathouse Row since 1974.
Penny Weiner and her late husband, Warren Weiner, have been involved with philanthropic leadership at Lankenau Medical Center since the late 1970s.
"We are honored to have these outstanding professionals join our Board of Trustees and are certain they will be an asset to Lankenau Medical Center and to Main Line Health," said Phil Robinson, President of Lankenau Medical Center. "Each member has a strong commitment to excellence in health care and their robust community ties will help us make the best possible decisions for Lankenau and the patients we serve."