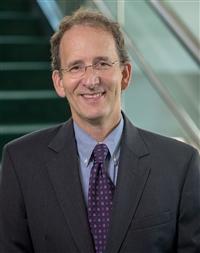 The Lankenau Institute for Medical Research (LIMR), the research division of Main Line Health, signed a licensing agreement with OCMS Bio, LLC, a biotech startup that will commercialize a novel technology for producing monoclonal antibodies (mAbs)invented by Scott Dessain, MD, PhD, a professor at LIMR.
Antibody-based therapies tailored to specific disease molecules are the chief biologics used as injectable medicines in health care today. But the creation of these new medicines starts with cloning an antibody from the immune cell factories that synthesize them. At present, the cloning process is painstaking, costly in time and resources, and fraught with failure in obtaining antibodies with the vital characteristics of a true medicine.
Dr. Dessain's new technology platform, called On-Cell mAb Screening (OCMS™), improves the standard technology in several ways. Most importantly it enables rapid identification and isolation of B cells that secrete antibodies with desired characteristics that can be challenging or impossible to obtain by existing methods.
In preclinical studies, Dr. Dessain and his lab team showed how the OCMS™ platform could rapidly characterize poliovirus-neutralizing mAbs from patients, and isolate mAbs that can diagnose a potentially fatal autoimmune brain inflammation.
"We are excited to make Dr. Dessain's breakthroughs available to the biotechnology community," said Martina Molsbergen, chief commercial officer of OCMS Bio, based in Wynnewood, Pa. "His innovation will produce an unprecedented array of diagnostic and therapeutic mAbs, which will advance patient care exponentially."
The technology platform captures and displays antibodies secreted by hybridoma cells, which are hybrid cells often employed by biotech developers for diagnostic and therapeutic purposes. Further, the OCMS™technology enables fluorescent on-cell screening, making the sought-after mAbs easily identifiable. Once identified, the mAbs then can be analyzed for expression level, binding activity and other characteristics.
"Dr. Dessain's novel technology enables a new suite of useful methods to obtain antibodies that are otherwise difficult or impossible to clone from patients," said George Prendergast, PhD, president and CEO of LIMR. "It is a remarkable achievement, and we're thrilled to have reached this licensing agreement with OCMS Bio, demonstrating once again LIMR's continuing commitment to improve human health through research and entrepreneurship."
Dr. Dessain is director of the Center for Human Antibody Technology at LIMR and holds the Joseph and Ray Gordon Chair in Clinical Oncology and Research.
In addition to conducting biomedical research, LIMR's resident faculty develop new biopharmaceutical and medical device technologies, particularly in the fields of cancer, cardiovascular disease, autoimmune disorders and regenerative medicine.
The licensing deal was shepherded to a close by L2C Partners, a Wynnewood,Pa.-based company specializing in technology transfer and commercialization services that is partnered with LIMR to help manage and develop its intellectual property portfolio.