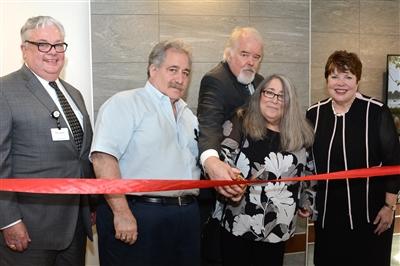 Abramson Senior Care officially opened its second Birnhak Transitional Care Center located on the campus of Main Line Health's Lankenau Medical Center with a ribbon-cutting on the evening of Wednesday, July 17. The event featured tours of the newly renovated space and cocktails and hors d'oeuvre for 150 guests.
Through a partnership with Main Line Health, the new facility brings Abramson Senior Care's industry-leading short term rehabilitation program to patients in the western Philadelphia suburbs. Also located at Abramson's Horsham Campus, Birnhak Transitional Care provides rehabilitative and medical care to get patents home safe and healthy after a hospital stay for an illness, injury or surgery. With a strong focus on individualized care, a full professional team develops a unique care plan for each patient during rehabilitation, and an aftercare plan to help them maintain good health once at home to prevent future re-hospitalization or placement in long-term care.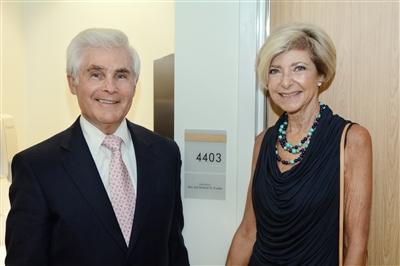 The remodeled facility at Lankenau Medical Center is designed to provide patients with the best in comfort and offers 35 patient rooms, a comprehensive rehabilitative gym, and tastefully decorated patient and family gathering spaces with all the modern amenities.
Birnhak Transitional Care was made possible thanks to a generous gift by the Birnhak Family. J. Robert Birnhak and Marilyn Birnhak, both of blessed memory, were instrumental in recognizing the need for a high-quality rehabilitative program on the Main Line and provided the support and guidance to bring it to fruition.
Birnhak Transitional Care at Lankenau Medical Center joins the Edna Young Gordon Healthy Brain and Memory Center, located on the campus of Bryn Mawr Hospital, as part of Abramson Senior Care's initiative to bring needed services to seniors wherever they reside.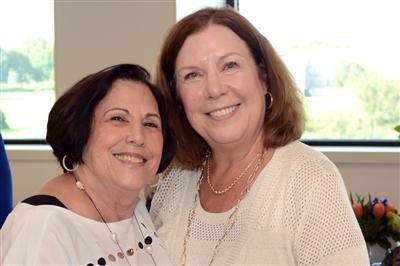 Abramson Senior Care is a nonprofit provider of services to seniors that include nursing care, personal care and independent living apartments, post-hospital transitional care, hospice, home care, medical adult day services, memory care, primary care, counseling and referral, and aging research. For more information, visit abramsonseniorcare.org.