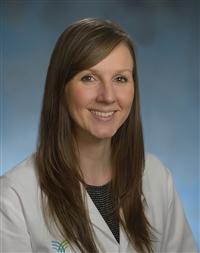 Main Line HealthCare physician network is pleased to welcome Nicole L. Swank, DO to Obstetrics and Gynecology Associates, located on the campus of Lankenau Medical Center.
Dr. Swank specializes in obstetrics and gynecology and her areas of special interest include minimally invasive surgery, adolescent gynecology, and both routine and high risk pregnancies.
Dr. Swank earned her medical degree from Touro University California College of Medicine, and completed her OB/GYN residency at Jersey Shore University Medical Center, where she served as chief resident. While at Jersey Shore, Dr. Swank also developed the robotic surgery resident training program for the department of OB/GYN, and participated in a research study assessing resident competency levels on DaVinci robotic simulation modules. She is a member of the American Association of Gynecologic Laparoscopists, and the American Congress of Obstetrics and Gynecology.
Main Line HealthCare Obstetrics and Gynecology Associates is conveniently located on the campus of Lankenau Medical Center, in Suite 307, Medical Office Building South, in Wynnewood. Dr. Swank is accepting new patients and participates in most insurance plans, including HMOs and PPOs. The practice also includes David Ufberg, MD, Katy Doroshow, DO and Sara Midwood, CRNP.
To make an appointment with Dr. Swank, or for more information about the practice, call 484.572.2444 or visit mainlinehealth.org/obgynassociates.