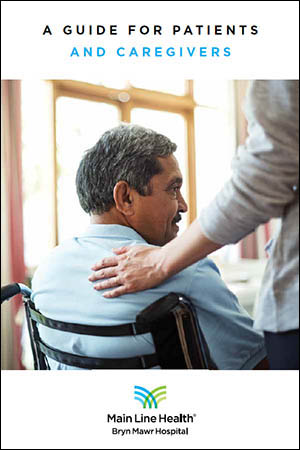 Welcome to Bryn Mawr Hospital. As part of Main Line Health, we provide you the services of an exceptional team of highly skilled and dedicated individuals. While each staff member is a specialist in his or her chosen field, we all share a common commitment to your good health and well-being.
Providing a safe environment for patients, staff and the community is integral to our focus of delivering high-quality care. Main Line Health requires visitors to obtain a temporary visitor's badge from our Greeter Service Ambassadors located at the main entrance of our hospitals. A government-issued ID (state ID, driver's license, passport, etc.) is required to receive a visitor's badge.
Patient advocacy information
Our staff is available to help you and your family with questions or complaints concerning your stay and to explain hospital policies and procedures. Main Line Health encourages you and your family to openly communicate with your physicians, nurses and other caregivers to resolve your questions and concerns. Bryn Mawr Hospital wants you and your family to feel comfortable raising questions, concerns, complaints or issues.
For assistance, contact the hospital's patient advocate at 484.337.3075.
Learn more about the role hospitalists play in your care
Questions, concerns and complaints
To share your concerns, suggestions or experience with any Main Line Health hospital, please contact our Patient Relations Department by calling: 1.484.337.2662. You or your representative can also file by mail by sending your written grievance to Regulatory Department, Gerhard Building, 130 South Bryn Mawr Avenue, Bryn Mawr, PA 19010, fax to 1.484.337.2013, or email [email protected]. Please note that this fax number is not to be used for medical record requests.