Designed for the next generation: New maternity suites now open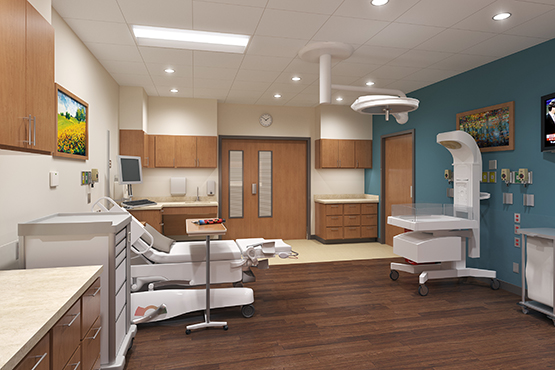 Bryn Mawr Hospital has been caring for families and welcoming new life on the Main Line for generations. As part of the Bryn Mawr Hospital modernization initiative, the hospital listened to the needs of our community and built new labor and delivery suites, a new maternity unit, and a brand new level III neonatal intensive care unit (NICU).
Our all-new Patient Pavilion features a maternity unit rooted in consequential design. Which means the setting of each maternity suite—from more privacy to more natural light—is not only thoroughly new, but thoroughly human.
The new labor and delivery suites will be expansive, with large windows and private bathrooms along with the latest technology for you and your new loved one, including bassinets that recede into the wall. For patients looking for a deluxe experience, we offer a luxurious comfort package.
As part of the labor and delivery renovation, there will be two new C-section operating rooms, recovery and staff support areas, as well as a comfortable family waiting area that overlooks a new green roof garden and the two-story Atrium adjacent to the Warden Lobby.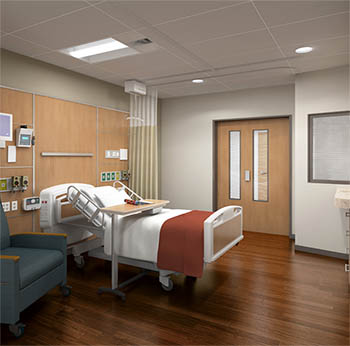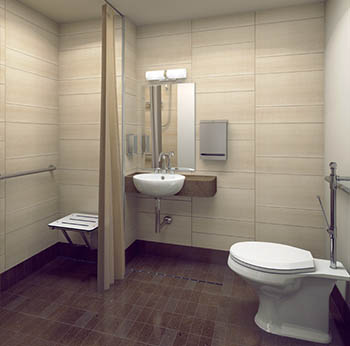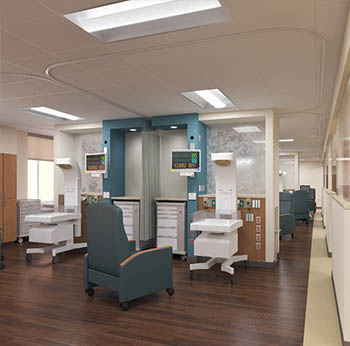 A new maternity unit on the second floor will feature 25 large, private, well-appointed rooms to accommodate antepartum and postpartum mothers. Patients, families and visitors will appreciate the upgraded finishes in each room as well as the increased natural light, a sleeper sofa for family members and more space for visitors. A large lounge on the unit will accommodate childcare classes and there will be a dedicated private room for patients, family members and employees to breastfeed or pump.
The new labor and delivery and maternity units will complement the existing Pediatric Emergency Department (ED) and Pediatric Unit at Bryn Mawr Hospital where young patients are seen by Nemours pediatricians and Bryn Mawr Hospital pediatric nurses.
The new Bryn Mawr Hospital Maternity Unit will be dedicated to the late Mrs. Dorrance Hamilton—a beloved philanthropist and champion of Bryn Mawr Hospital.
Why choose Bryn Mawr Hospital for maternity care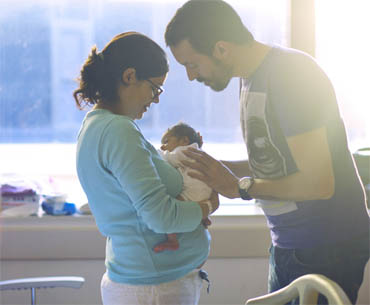 At Bryn Mawr Hospital we've been caring for moms and families and delivering babies for 125 years. Here you'll find a caring team of OB/GYN physicians, maternal-fetal medicine and fertility specialists, highly skilled and dedicated nursing teams, and multi-specialty physicians, if needed, to address a mother's high-risk conditions. And with multiple Main Line Health locations in the western suburbs of Philadelphia, you'll find it convenient to get to our outpatient prenatal and perinatal testing sites.
Our care for you is comprehensive and includes a wide range of services and resources, including:
Pregnancy wellness information, educational classes and maternity unit tours*
Lactation and breastfeeding services and support
Outpatient mental health services through the Women's Emotional Wellness Center
Pediatricians and Nemours infant/neonatal and pediatric subspecialists
Dedicated pediatric emergency department and collaboration with Nemours/Alfred I. duPont Hospital for Children
*Tours of the new Patient Pavilion are 45 minutes long and begin on December 20, 2018. Click to register for a maternity tour today!