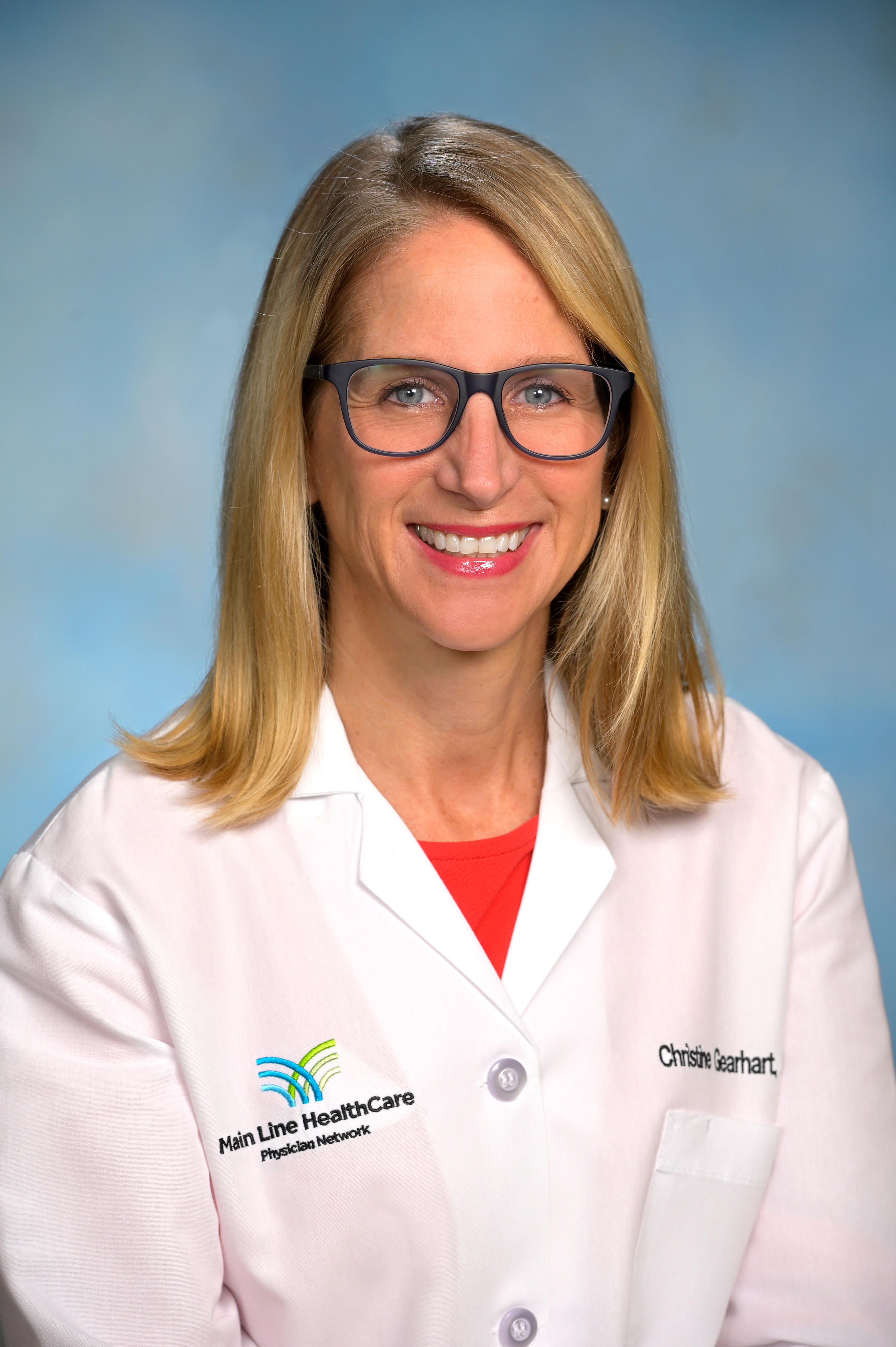 I believe in a partnership with my patients to provide the best healthcare that meets and respects their needs. I love the practice of medicine and feel honored to share my experience and assist my patients in finding their optimal health. Each person is unique and our plan should be the same.
View Provider Bio
Specialties:

Primary Practice:

Languages:

English

Patient Reviews:

loading...
AAA Midatlantic
AARP Supplemental Only
Ablepay
Aetna
Aetna Abington Employee
Aetna Behavioral Health
Aetna Choice
Aetna HMO
Aetna HMO PEBTF/REHP
Aetna Medicare Advantra
Insurance
AAA Midatlantic
AARP Supplemental Only
Ablepay
Aetna
Aetna Abington Employee
Aetna Behavioral Health
Aetna Choice
Aetna HMO
Aetna HMO PEBTF/REHP
Aetna Medicare Advantra
Aetna Medicare HMO
Aetna Medicare MLH Prime HMO
Aetna Medicare PPO
Aetna Meritain
Aetna POS
Aetna PPO
Aetna PPO PEBTF/REHP
Aetna Savings Plus
Aetna Senior Supplemental Insurance
Aetna Signature
Aetna Student Health
Aetna Unspecified
Allstate
Allwell Medicare Dual
Ambetter
Amerigroup of Iowa
Amerihealth 65
Amerihealth Administrators
Amerihealth Caritas DE
Amerihealth Caritas PA
Amerihealth HMO
Amerihealth Personal Choice
Auto Unspecified Non-PA
Auto Unspecified PA
BC 65 SP Out of Area
BMH Helps
Behavioral Health Unspecified
Bind - All Payers FKA New Business UHC
Bind - Customer Specific FKA All Payer UHC
Blue Cross Blue Shield Delaware
Blue Cross Blue Shield Federal
Blue Cross Blue Shield Indemnity
Blue Cross Blue Shield OOA Indemnity
Blue Cross Blue Shield OOA Medicare
Blue Cross Blue Shield OOA PPO/HMO
Blue Cross Blue Shield Out of State
Blue Cross Blue Shield Personal Choice Exchange
Blue Cross Blue Shield Personal Choice Magee Employee
Blue Cross Blue Shield Personal Choice Methodist Employee
Blue Cross Blue Shield Personal Choice TJU Employee
Blue Cross Blue Shield Special Care
Blue Shield Delaware
Bryn Mawr Medical Specialists Assoc
Bryn Mawr Medical Specialists Association
Carpenters Benefit Funds of Philadelphia
Cerner Health Services/Cigna
Champva
Chartis AIG
Cigna
Cigna Behavioral Health
Cigna Indeminty
Cigna Medicare Advantage
Cigna New Business
Cigna PPO / EPO
Cigna Unspecified
Community Care Behavioral Health
Community Volunteers in Medicine
Compsych EAP
Contracts Plan
Coresource/Trustmark
Coventry Advantra Medicare
Department of Labor
Devon Health Services PPO
Erickson Advantage
Erie
Fidelity Benefit Administrators
Fire Department of NY
First Health Network
Freedom Blue
Gateway Health Medicare Assured
Geico
Geisinger Gold
Geisinger Health Plan
Golden Rule
Great West PPO
HOP (Health Opt Prog)
Harleysville
Hartford
Hartford MLH
Health Partners Medicaid
Health Partners Medicare
Healthnet
Hospice Unspecified
Humana Medicare
Humana Unspecified
Humana/Humana Supp
IBC Unspecified
Independence Administrators
Independence Administrators Doylestown Employee
Intergroup
International Patient
Jefferson Employee Aetna Choice POS
Keystone 65 Basic
Keystone 65 Focus
Keystone 65 Preferred
Keystone 65 Select
Keystone First
Keystone First Comm Healthchoices
Keystone First VIP Choice
Keystone HMO Exchange
Keystone Health Plan East
Keystone Mobile Lithotripsy
Keystone POS
Kidney Paired Exchange Generic
Liberty Mutual
Liberty Mutual Auto
MA MGD Care Unspecified
MA Pending Inmate
MLH Hospice
MLH Occupational Medicine
Magellan
Magellan Behavioral Health
Magellan Boiler Makers
Magellan Bucks County Medicaid
Magellan Delaware County Medicaid
Magellan Health Services
Magellan Keystone
Magellan Montgomery County Medicaid
Mail Handlers
Main Line Health Employee Aetna Choice POS
Main Line Health Employee PPO Plus BCBS Personal Choice
Main Line Health Employee PPO-Blue Cross Blue Shield Personal Choice
Managed Medicare Unspecified
Medicaid Pending HRSI
Medicaid Pending Paths
Medical Assistance Pending
Medical Assistance of PA
Medical Mutual
Medicare Advantage Delaware
Medicare Advantage Maryland
Medicare Advantage New Jersey
Medicare Advantage New York
Medicare Advantage Out of State
Medicare Part A
Medicare Part A & B
Medicare Part B Only
Medicare Railroad
Mental Health Consultants
Mental Health Network
Mercy Life Senior Health
Mid Atlantic Medical Services
Mid Atlantic Psychiatric Services
Multiplan
NY Police Department EAP
National Association of Letter Carriers
Nationwide
OVR
Ohio Casualty
Optum Health Complex PPO
Optum Main Line Healthcare
Oxford Health Plan
PA Health and Wellness Medicaid
PA Healthwell Comm Healthchoices
PMA
PMA Main Line Health Employee
Patient Support Fund
Penn Behavioral Health
Personal Choice
Personal Choice 65
Personal Choice 65 Prime RX PPO
Philadelphia International Medicine
Phoenixville Clinic (PHX)
Prenatal Package (LMC)
Prime Healthcare Services
Prison
Priv Healthcare PPO
Progressive
Providers Partners Health Plan
Quest - Penn Behav Health
Risk Enterprise Management MLH Employee
Security 65
State Farm
Sunrise Medicare Advantage
Total Care Network
Travelers
Tricare East
Tricare West Healthnet
Tricare for Life
Trustmark
UH Community Plan
UHC All Payers FKA New Business
UHC Customer Specific FKA All Payer
UHC Dual Complete
UHC Medicare Advantage
UHC Student Insurance
UHC Unspecified
UMR
UMR - United Healthcare
UMR United Healthcare
UPMC Comm Healthchoices
UPMC Health Plan
UPMC for Life
UPMC for You
United Behavioral Health
United Healthcare All Savers
United Healthcare Hospice Benefit
United Healthcare Medicare Group PPO
United Payors and Providers
VA Community Care Network
Value Options
Value Options GHI
Veterans Administration
Veterans Administration Choice
Victim Crime Center
WC Unspecified - PA
WC Unspecified Non-PA
Works Comp Need Insurance Information
Christine Gearhart, CRNP
Christine Gearhart is a family nurse practitioner with a focus on pain management. Christine attended Johns Hopkins University where she received her bachelors in nursing and went on to Catholic University where she reviewed her masters in nursing. She is board certified in family by the American Academy of Nurse Practitioners. Christine has over 20 years experience as a nurse practitioner. She joined Main Line Health in 2020 as a primary care provider at Main Line HealthCare Family Medicine in Collegeville. She has a strong interest in lifestyle medicine, diabetes, weight management, women's health, cardiology and mental health.
Gender:

Female

Languages:

English
*Members of the Main Line Health medical staff are affiliated with Bryn Mawr Hospital, Lankenau Medical Center, Paoli Hospital and Riddle Hospital. Membership on the medical staff of any of our hospitals does not constitute an employment or agency relationship.
Education
Nursing, Catholic University of America - 2000
Patient Reviews
loading...
---
loading...
---
loading...
loading...