As warm weather approaches, many people are looking for some relief after a months-long cabin fever. While staying at home has helped keep us safe during COVID-19, it has also left many people wondering: When will I be able to see friends again? Is it safe to fly? What am I going to do about my kids' summer camp?
Much is still unknown about COVID-19 and what's to come, but Eileen Sherman, director of infection prevention at Main Line Health, answers some common questions about medical care, travel, vacations and more.
Can I still go to the doctor?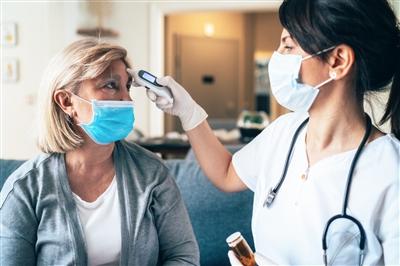 Not only can you still see your doctor, but you absolutely should if you're experiencing new symptoms unrelated to a current diagnosis or you have a time-sensitive medical issue.
Remember: Don't delay receiving care—even in the midst of a pandemic. If you're seriously injured or experiencing extreme pain, loss of consciousness, shortness of breath or other critical need don't think twice before visiting your local emergency department.
Not sure if your symptoms require a trip to the emergency department? In the moment, it's always best to play it safe but you can learn more about how to decide between an emergency room or urgent care center.
Even if your issue isn't a time-sensitive one—maybe you're scheduled for an annual physical, for example—chances are your doctor may still want to find a way to see you. Most health care providers, including Main Line Health, now offer telemedicine services to allow patients to connect with their doctors virtually. If your doctor does want to see you in-office, they'll let you know and make sure you're briefed on any necessary safety measures that have been put in place since COVID-19 began.
What about the dentist?
Dental emergencies can happen, too. Emergencies like toothaches and a cracked or lost tooth often can't wait. While you won't be able to wear a mask during your visit, dentists clean and disinfect their tools regularly to minimize risk of infection.
If it's not an emergency and you're scheduled for a routine cleaning, it's up to you whether or not to postpone your appointment. A call with your dentist to understand safety precautions may help ease your mind.
When can I see my family and friends again?
This is the question on everyone's mind. The past several weeks have been difficult. For many people, it's been months since they've seen their friends or been able to hug family members. And, as summer approaches, it's natural to want to get together and host a cookout or party to bring everyone back together. But this can be risky, warns Sherman.
"We all miss our family and friends and this has been hard on everyone," she agrees. "But if we start to forego practices like masking or social distancing, we risk infecting the people we love and our timeline for a full return to 'normal' gets even longer."
If you're planning time outdoors or a visit with others, here are a few things to remember:
Do spend time outdoors; it allows for sunlight, ventilation and more room to physically distance from each other.
Do keep your circle small. Limit it to the people you live with, but you can slowly begin to reintroduce others back into your circle who have also been quarantining. Gatherings should have no more than 10 people.
Don't return to hugs and handshakes. It's difficult to not hug kids or grandkids but you should still avoid person-to-person contact.
Don't share a picnic basket. If you're meeting a friend for an outdoor picnic, bring your own food and blanket. While food is not a source of transmission, touching only items that belong to you can help keep you safe.
Do continue preventive measures. This is a big one. While you can still find creative ways to connect with others and can slowly begin to expand your circle of friends and family, this is all with the understanding that you and the people you live with continue to follow preventive measures like masking, hand hygiene, physically distancing and avoiding person-to-person contact.
Can I go to the beach?
After several months spent at home and with summer on the horizon, many people are looking to escape to the beach. And as shore towns gradually start to reopen, Sherman says you can go to the beach—as long as you can continue to keep your distance from others.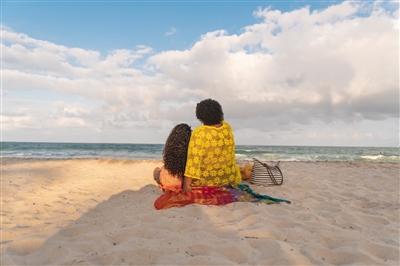 "At this time, there's no reason for us to believe that water can carry COVID-19, but on particularly warm days or during holiday weekends, beaches crowd easily. If you can't maintain at least six feet of distance between yourself and others, in and out of the water, then it's best to stay home or find another activity."
The same rules go for community or backyard pools, too.
Can I take my kids to the movies? What about the playground?
If you think social distancing is difficult for adults, consider how hard it is for kids. COVID-19 is making it much harder for parents and caregivers to find safe, socially-distant activities to keep kids busy.
While places like movie theaters and playgrounds have yet to reopen, Sherman cautions against returning to these places too quickly once they do open. Both environments are crowded and high-touch, which means a high risk of spreading all kinds of infections.
Instead, look for activities that you can do at home—try sidewalk chalk and art projects, jumping rope, hula hooping or even planting a garden. And remember: Occasional trips to the pool are okay, as long as you can keep a close eye on kids and help them maintain distance.
Should I send my child to summer camp?
Most summer camps cancelled their sessions several weeks ago, but if your child's camp still hasn't canceled, it's best to err on the side of caution. Experts say that until more information is available about COVID-19 it's best to keep kids home from camp, especially if it's overnight.
Are haircuts safe?
Hair salons are among the businesses slowly reopening, but you might be hesitant to return to a place where close proximity and conversation are part of the experience. If you can wear a mask and be certain that you'll be one of only three or four people in the salon, it's likely safe to get your haircut. Before you make an appointment, make sure you talk to your stylist about safety measures that have been put in place.
Should I use public transportation?
Most major cities have adopted rigorous cleaning standards to ensure that subways, trains and buses are frequently cleaned. You don't need to avoid these modes of transportation—you should use them if it gets you where you need to go—but you should make sure you have a mask with you and some hand sanitizer to use until you're able to wash your hands.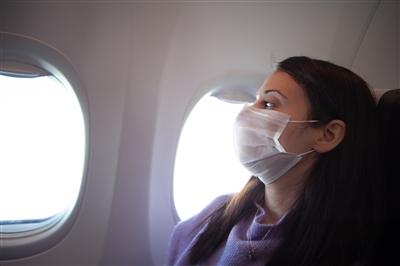 Airlines continue to offer flights, too, and you might be tempted to book travel at cheap rates. If air travel is necessary to get you somewhere you need to be, you can fly. Most airlines now require masks to be worn in-flight, but you should bring a few other items with you, too:
Food and beverages
Your own light blanket
Disinfecting wipes to clean your seat and area
While airlines are taking many steps to keep you safe, it's always good to take extra precautions to keep yourself safe.
Remember: Prevention is the best medicine
Measures that were put in place at the beginning of this pandemic have proven effective in helping "flatten the curve" and prevent the spread of coronavirus. But we're not done yet.
"Businesses, restaurants, beaches, pools…these will all start to reopen, but we can't let our guard down yet," urges Sherman. "COVID-19 is still a very real risk in our community, and we all have a responsibility to continue to practice safe habits that protect ourselves and others."
Learn more about Main Line Health's COVID-19 response, including new safety measures, appointment information and more.
Main Line Health serves patients at hospitals and health centers throughout the western suburbs of Philadelphia. To schedule an appointment with a specialist at Main Line Health, call 1.866.CALL.MLH (225.5654) or use our secure online appointment request form.