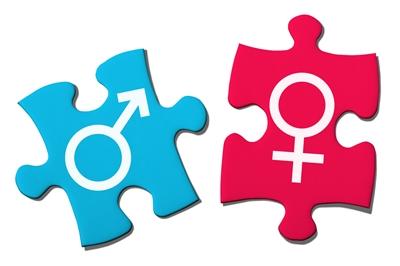 Eating healthy? Exercising? Always opt for a side salad instead of French fries? Although lifestyle choices like these can go a long way in keeping you healthy, you may not be taking advantage of every option to prevent disease if you're not making (or keeping) annual screening appointments.
"Health screenings are one of the most effective ways to detect and control health issues before they become a bigger problem. They're one of the most important tools we have when it comes to preventative health," says Graham Vigliotta, DO, internal medicine specialist at Paoli Hospital, part of Main Line Health.
Here are the screenings men and women should keep on the calendar to keep their health in check.
Health screenings for women
While awareness months and national campaigns have done a better job of highlighting the importance of preventative health screenings, many women still neglect to make an annual appointment for a pelvic exam and mammogram. However, these screenings are essential to preventing two common kinds of female cancers.
"We're fortunate to have the capability to screen for breast and cervical cancer with mammograms and pelvic exams. When they're caught early, these cancers are more easily treatable, which is why it's so important for women to make annual screenings a priority," says Dr. Vigliotta.
In addition to these screenings, women are over age 65 should receive bone density screenings, which detect bone fractures and lower the risk of osteoporosis, a common health risk for women. Women may be candidates for a bone density screening before age 65 if they have risk factors like low body weight, steroid use, smoking, a family history of bone loss or osteoporosis, or a previous bone fracture.
Health screenings for men
While men have less cancer screenings to schedule each year than women, these screenings are no less important, and an appointment with your health care provider is key to keeping you in good health for the year.
Prostate cancer continues to be an often-debated cancer screening, as research has yet to prove that the benefits of an annual screening outweigh testing and treatment. Dr. Vigliotta recommends that men over age 50 talk to their health care provider about their options.
"There are certain factors that increase a man's risk for prostate cancer, including age, ethnicity, and family history. Based on these factors, and others, you can discuss whether or not a prostate cancer screening is right for you," he says.
Health screenings for all
Although men and women have unique health risks and should be screened accordingly, there are some screenings that everyone needs, including:
Blood pressure and cholesterol
Skin cancer
Type 2 diabetes
Colorectal cancer
Glaucoma
Sexually transmitted infections/sexually transmitted diseases
Some of these screenings, like blood pressure and cholesterol, should be performed annually, but others may not need to begin until later in life and may not need to be performed every year.
"Colorectal cancer screenings typically begin at age 50 for both men and women, and glaucoma screenings may not begin until after age 40. However, if you're at a greater risk for these conditions—or others—these screenings may begin earlier," explains Dr. Vigliotta.
When health screenings should begin, and how often you should have them, is something that should be determined in partnership with your health care provider.
When was the last time you had your blood pressure checked? If it's been awhile since you've visited your physician for an annual visit, make an appointment with a Main Line Health primary care physician in your area for a comprehensive check-up of your health.