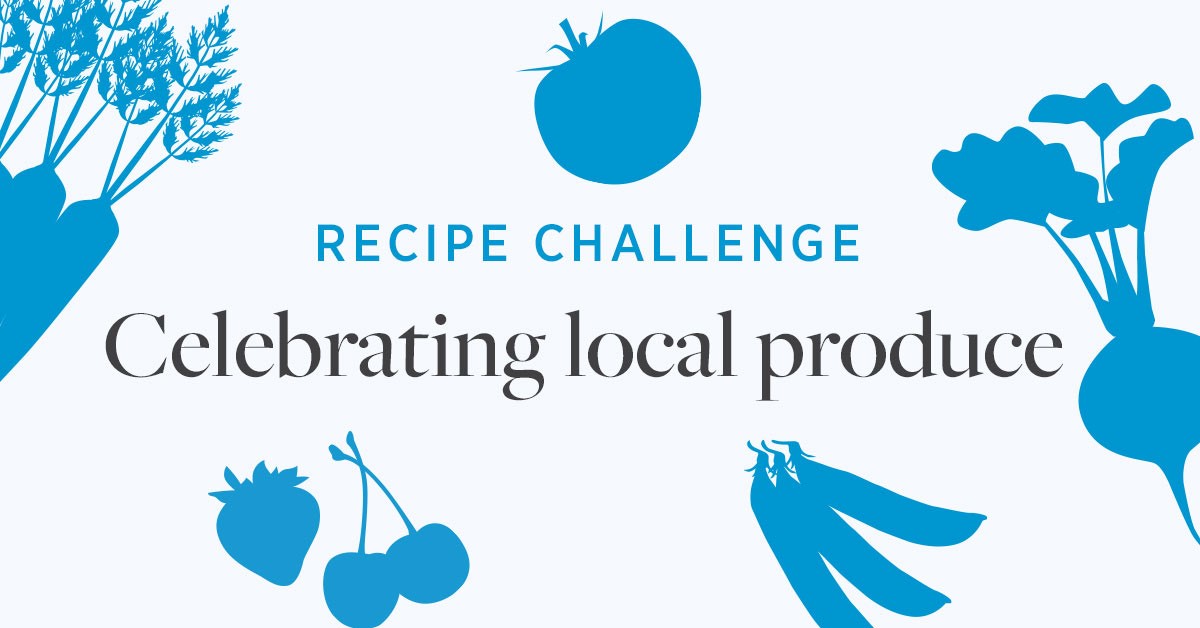 Because we're spending more time at home, there's been a renewed interest in cooking, experimenting with new recipes and even growing at-home herb and vegetable gardens. And the timing couldn't be better—
seasonal produce
like zucchini, peas, tomatoes, peppers and squash make for delicious and healthy additions to every meal.
To celebrate the seasonality of local produce (and the expertise of our home chefs!), Main Line Health is hosting our first-ever Recipe Challenge! We want to see what you can whip up in the kitchen, and give you the chance to share your recipe with others, too.
Recipe Challenge guidelines
Create an original recipe using at least two summer vegetables, and at least one fresh herb that is grown in Pennsylvania or New Jersey.
In addition to using two summer vegetable and one herb, your recipe should also:
Use 10 or fewer ingredients that are easily found in supermarkets (salt, pepper, and water are not counted toward your total ingredients)
Be an appetizer, entrée, or side dish; hot or cold 
Be original and not previously published
Take less than 30 minutes to prepare
Submitting your recipe
To submit your recipe, please email the following information to Ashley McCorkle, Main Line Health Community Health & Equity program specialist, at: McCorkleL@MLHS.org:
First and last name
Contact information (phone/email)
An ingredient list, with measurements
Recipe name and instructions
Photo (optional)
All recipes must be submitted via email by Friday, August 7, 2020. Recipes will be judged based on adherence to the guidelines and creativity. The top three winning recipes will be announced in late August, and will be shared on Main Line Health's website, social media sites and Well Ahead e-newsletter.
Main Line Health's commitment to farming
Did you know that there are 59,309 farms in Pennsylvania—and one of them is right here at Main Line Health? Lankenau Medical Center, the home to Delema G. Deaver Wellness Farm, is one of only a few hospitals nationwide to take the progressive step of planting and maintaining a year-round organic garden on-site that is integrated into how we deliver health care. Fresh produce from the farm makes its way to year-round farmers' market for patients, visitors and employees. This bounty of nutritious food is also used to address the food insecurity and chronic disease management needs of our most vulnerable patients, and is donated to local food banks. Since 2016, the Farm has harvested more than 13,000 pounds of produce.
Our commitment to farming doesn't stop there; it's also part of the care patients receive at Bryn Mawr Rehab Hospital in Malvern. The hospital's Sydney Thayer III Horticultural Center offers an outdoor garden where patients improve plant, garden and grow as part of the horticultural therapy program. Working with plants, patients can improve mobility, coordination, balance, endurance, memory and socialization skills in a natural, therapeutic setting.