Run for Riddle 5K and Family Fun Walk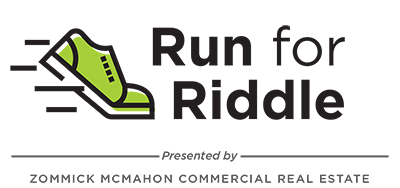 Ready. Set. Run for Riddle! Riddle Hospital's first-ever Riddle 5K: Run for Riddle and Family Fun Walk was held on Saturday, October 13, 2018 at 8:30 am at beautiful Ridley Creek State Park. This family-friendly event supported the Riddle Hospital Neonatal Intensive-Care Unit (NICU), which specializes in the care of ill or premature newborn infants.
We'd like to extend a special thanks to our major sponsors and generous supporters.
36th Annual Pro-Am Golf Classic
Riddle Hospital's 36th Annual Pro-Am Golf Classic benefiting Riddle Hospital Emergency Medical Services (EMS) was held on Thursday, September 13 at the DuPont Country Club in Wilmington, Del.
More than 30 years ago, Riddle Hospital launched its EMS unit with a five-member crew answering 600 calls annually. Today, the Riddle EMS team of 62 professionals, all with specialized training, certification and degrees in allied health, responds to more than 9,800 emergency calls each year.
In addition to providing 24-hour emergency coverage, the Riddle EMS team is very active in the local community providing CPR/AED training to schools, fire companies, businesses, and community organizations; instructional seminars to skilled nursing facilities; education sessions for school children; and they serve as standby EMS coverage of sporting events and other large gatherings.
Members of the Pro-Am Golf Committee
William O'Shea, co-chair
Chris Smith, co-chair
Thomas A. Bruder, Jr.
Mary Louise Ciciretti
Brian W. Coyle
Robert V. Donato, III
Jeshahnton Essex
Donna Evangelist
Daniel E. Kennedy
Eileen McAnally
Robert J. Meisner, MD
John C. Munshower, DO, FACSG
Gary L. Perecko
Don Saleski
Patricia Vassell
Janet Webb
Richard D. Wood, III
Man O'War – An Evening at the Races
As always, keep an eye out for more information on Riddle Hospital's premier event in 2019: Man O'War – An Evening at the Races.