Man O'War – An Evening at the Races
An evening to benefit Riddle Hospital's Patient Pavilion and campus transformation
Riddle Hospital's Man O'War
LIVE BROADCAST
An Evening at the Races
Meet our Healthcare Heroes &
2022 Man O'War Honorees
Thursday, May 5, 2022 | 6:00 pm
Join us as we build for Riddle's future and race towards our fundraising goal!
Riddle Hospital is currently undergoing a major modernization project with construction of a state-of-the-art five-story Patient Pavilion at the heart of our campus plus major reconstruction within the existing hospital that will transform Riddle by 2024 with all private patient rooms, contemporary facilities and advanced technology to support the evolving needs of the community.
Please join Man O'War Chair Marty Macartney, Esq., Riddle Hospital President Shelly Buck, Board Chair Don Saleski, Main Line Health CEO Jack Lynch and many others as we celebrate Riddle's Healthcare Heroes (our devoted staff) and honor Four Leaders whose powerful partnerships over the past 15 years have helped pave the way for this exciting transformation.
Main Line Health is investing $327 million in this exciting project, with $11 million of that total being raised through Building for Our Future - The Campaign for Riddle Hospital - our largest fundraising goal.
Thank you and we look forward to seeing you at our Live Broadcast on May 5th!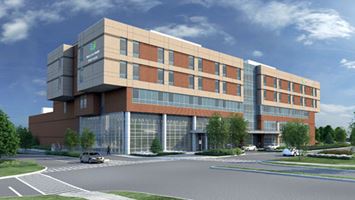 2022 Man O' War Honorees
Stephen S. Aichele, Esq.
Elizabeth Balderston
George W. Gephart, Jr.
Howard B. Stoeckel
Crown Sponsors
Please visit the event website for full event information, registration and sponsorship opportunities. There is no charge to register for this event.