Year in Review with Meghan Sayer, Executive Director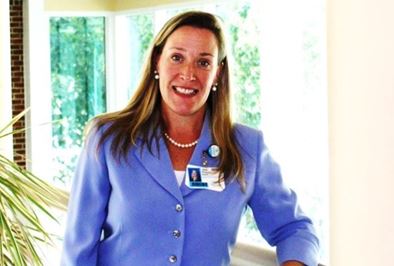 Thanks to the generous support of our community, the Paoli Hospital Foundation raised over $3 million in support of hospital services and patient care programs in fiscal year '20. This past year, 1,282 donors made charitable gifts to the Paoli Hospital Foundation, and 287 of those were first time donors. Gifts to the Foundation include a $200,000 commitment from the Paoli Hospital Auxiliary to the Women's Emotional Wellness Center at King of Prussia.
While the COVID-19 pandemic shifted operations significantly during the last quarter of the fiscal year, the hospital remained committed to caring for our community in new, innovative ways and supporting our front-line staff. The staff remain grateful for the 1,247 donors to Main Line Health who supported the Employee Emergency Fund for employees affected by COVID with gifts totaling $606,844.
Planning for the 2021 opening of the Interventional Suite continues—so far, the community has committed $2,154,943 for this important expansion that will transform our neurosurgerical services at the hospital. On behalf of the staff, physicians, and the thousands of patients we served this past year, thank you once again for your extraordinary support.
---
Steve and Carol Aichele Reflect on 25 years as a Potter Society Member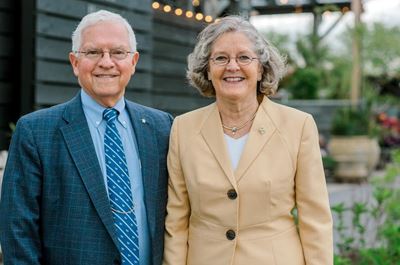 In 1995, when Steve was a Township Supervisor in Tredyffrin and a law partner at Saul Ewing, he was recruited by Peggy Ewing to join the Paoli Hospital Foundation Board. He remembers it as an exciting time of enormous growth. Paoli had joined Main Line Health just prior to his joining the board, and they undertook the merger with Thomas Jefferson Health System during his initial years. This launched a respected career of volunteer leadership that led to Steve's eventual Chairmanship of Main Line Health's Board of Trustees, a position which he held until 2018.
When asked what makes Paoli special, Steve's immediate response is that it blends the friendly feeling of community with a hospital that has the sophistication of downtown Philadelphia. He cites many physical plant upgrades and a high level of specialized care. He feels the addition of the Trauma Center in 2010 was a game changer. He recalls when he was in the Navy and would walk onto a ship and know right away what kind of leadership existed. If the crew were friendly and treated visitors and each other with respect, he knew they had a strong captain. He knows Jim Paradis is such a leader by the staff at Paoli and is confident Jim will keep on finding new ways to keep Paoli at the peak of its performance.
---
Five Employees Awarded Willens Memorial Scholarship

Since the inception of the Willens scholarship fund in 1998, 34 grateful recipients have received grants to further their educations in fields ranging from nursing to nutrition to healthcare management. The scholarship fund is made possible by Joyce Lansom-Scribner. After her husband John Willens, MD passed away in 1996, she committed to keeping his legacy alive through philanthropy. Together she and her second husband Brad set about endowing the fund to provide scholarships in perpetuity. They have even included Paoli Hospital in their estate plans to ensure the long-term success of the John S. Willens Memorial Endowed Scholarship and Paoli Hospital.
This year's winners, pictured from Left to Right: Sara McAuley – 3 Main, Jennifer Henry – ER, Jill Bradley – 3 Main, Bobette Burdenski – 3A, Samantha Reading – 3A
---
Paoli Hospital Foundation Welcomes Two New Board Members
The Paoli Hospital Foundation welcomes Bryan Forcino and Pete Hoover to the Board of Trustees.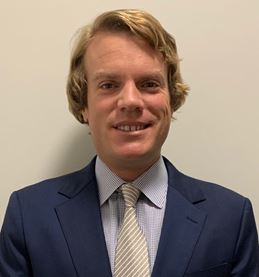 Bryan E. Forcino is Senior Vice President of Commercial Lending at WSFS Bank. Prior to WSFS Bank's acquisition of Penn Liberty Bank in August 2016, Mr. Forcino served as the Senior Vice President of Commercial Lending and Private Banking at Penn Liberty Bank. He is a graduate of Malvern Preparatory School, Bucknell University (BSBA, Business) and the Erivan K. Haub School of Business at Saint Joseph's University (MBA, Finance). Bryan has served as President and Vice President of the Malvern Prep Alumni Board and Board of Trustees, and Treasurer and 6-year Board member at Waynesborough Country Club. He is a past Corporate Circle member at People's Light and Theatre and a graduate of the Main Line Chamber of Commerce's Leadership Mainline Program.  A lifelong resident of the local Philadelphia suburbs, Bryan enjoys spending time with family as well as many hobbies, including golf and traveling.  Bryan currently resides in Wayne.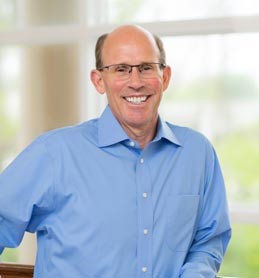 Pete Hoover is the founder and CEO of Hoover Financial Advisors. The firm has 23 employees who prepare financial plans, manage assets through Charles Schwab, prepare tax returns, work on employee benefit programs, and manage a full range of retirement plans, as well as personal insurance. After his experience as a grateful patient, Pete and his wife, Beth, who is a member of the Paoli Hospital Auxiliary, began supporting the hospital as members of The Potter Society in 2011. As their support grew, so did their involvement with Paoli. Pete served on the Planned Giving Committee until 2014 and currently serves on the Finance Committee. He and Beth are both very active in supporting the Auxiliary's events as both sponsors and volunteers. Pete was born and raised in Chester County. He now lives in Phoenixville, where he and Beth just celebrated 35 years of marriage. They have four children and four grandchildren.
---
Introducing Dr. Jennifer Gilbert, Medical Staff President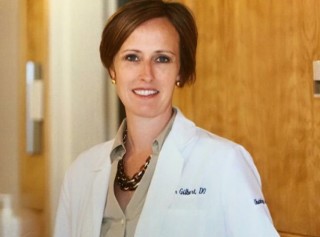 Dr. Jennifer Gilbert stepped into the role of Medical Staff President on July 1, 2020. During her 2-year term, Dr. Gilbert's goal is to focus on building relationships among the medical staff and working closely with hospital administration to advance patient care. She is also looking forward to serving on the Paoli Hospital Foundation Board. "It is inspiring to see the impact that charitable gifts have made throughout the hospital and I am eager to work alongside the Foundation board members to advance the mission of the hospital through philanthropy," Dr. Gilbert explains.
Dr. Gilbert was born and raised in South Jersey and moved to The Main Line with her husband in 2006. She graduated from the University of Delaware with a degree in Biology in 1996 and attended University of Medicine and Dentistry of NJ, from which she graduated in 2001. She continued on to complete her residency with UMDNJ in 2006 during which she rotated through The Kennedy Health System, Our Lady of Lourdes and Cooper University Hospital. Dr. Gilbert joined the Paoli family in 2008 after working at an area hospital for 3 years. She is board certified in Obstetrics and Gynecology and enjoys the entire range of what the practice has to offer. She has also been recognized as a Main Line Today Magazine "Top Doc". When not busy with work or family, Dr. Gilbert enjoys traveling, running and reading a good book.