COVID Update from Jim Paradis
As part of our ongoing efforts to keep our supporters informed, the Foundation is pleased to share this video message from Jim Paradis. For vaccine and COVID related questions, we encourage you to visit https://www.mainlinehealth.org/conditions-and-treatments/conditions/covid-19.
---
Planning for Expanded Cardiac Care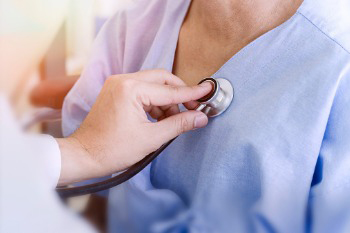 While the development of the Neurointerventional Program at Paoli is well underway, the next phase of the project was recently approved by the Main Line Health Board of Governors.
In the coming months, construction will begin on a Vascular Interventional Unit with a total of five labs, including one neurointerventional lab, one electrophysiology lab, two dedicated cardiac catheterization labs, and a hybrid lab. With this program, additional investments will be now be made to deliver structural heart procedures, as well as more complex cardiac interventions.
Dr. Colin Movsowtiz explained, "The new space will be equipped with the latest technologies and offer improved patient flow, but it is really a continuation of high-quality care in a new facility. These new technologies are only as valuable as the people who can use it. Having this highly skilled team of experts working together during complicated procedures is how we provide the best possible patient experience here at Paoli. I look forward to supporting these expanded services and helping to grow this program in the coming years."
To support the Vascular Interventional Unit, make a gift here.
---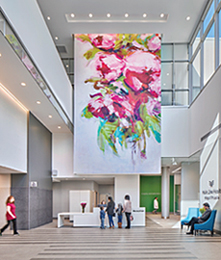 Join us for our Virtual Event - Be Seen
On Thursday, February 25, Main Line Health will host an interactive educational virtual event featuring the Women's Specialty Center at Main Line Health King of Prussia. The program will include information pertaining to specialty services offered in the building, the Women's Emotional Wellness Center and the rooftop farm. To RSVP, email [email protected]
To view recordings of past events, visit https://www.mainlinehealth.org/ways-to-give/be-seen-virtual-event-series.
---
Potter Society Donor Peggy Ewing Reflects on Hospital's History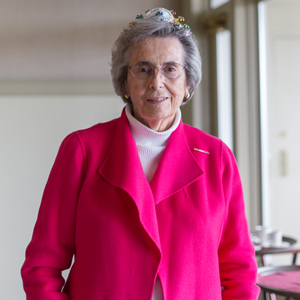 Peggy Ewing recalls being fascinated by the planning that went into the move to Paoli in 1968. She was fully aware of the growth in the Great Valley and the housing development in Chester County, especially to the west. How would this change and growth impact Paoli Hospital? She was invited to join the Paoli Hospital Board where she served on the Development Committee and became the Chair of the Community Services Committee. Just this month, Peggy celebrated her 92nd birthday. She remains impressed with how Paoli Hospital continues to adapt to the needs of the community with state-of-the-art facilities extending further west to Collegeville and Exton.
---
Paoli Recognized for Quality and Safety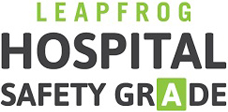 The Fall 2020 Leapfrog Hospital Safety Grade report awarded Paoli Hospital a top grade of A for quality and safety. Twice a year, the Leapfrog Group assigns grades of A, B, C, D and F to roughly 2,600 hospitals nationwide, based on safety data available to the public. This was the first time Main Line Health actively participated by sharing information directly with the review team in order to highlight the impressive safety protocols our hospitals have had in place for years.
At Paoli, safety is a core value deeply embedded in our culture. Transparency is a key part of our commitment, including data sharing, employee surveys and programs to empower every staff member to speak up for safety. While patient safety has always been a top priority, this pandemic year has highlighted the importance of mindful adherence to protocols that protect our patients, families and staff.
Paoli Hospital President Jim Paradis shared, "Quality improvement is a continuous process—we cannot rest on our laurels, but we can take a moment to say, 'Well done.' I am proud of our employees and truly grateful to work with such a dedicated team."