Board of Trustees
July 1, 2021–June 30, 2022
Officers
Elaine Rinaldi Bailey, Chair
Joseph J. McLaughlin, Jr, Vice Chair
James Paradis, President, Paoli Hospital
Directors
Young Kim, MD, ex of President, Medical Staff
James R. Gengaro, DO, ex of Vice President of Medical Affairs
Christopher J. Annas
Stephen G. Aylward
Sandra K. Baldino
Frank J. Brewer
Robert J. Bucco
John D. Diederich
Marina G. Dikos
Peter P. DiLullo
Bryan E. Forcino
Robert C. Fried, MD
John J. Hewes, Jr
Peter K. Hoover
Denise S. Hubley
Thomas J. MacCrory
Judy Molt, ex of
Katharine A. Murphy
Lisa B. Neff-Ryave
Alessandra H. Nicolas
Frank A. Piliero
Michael F. Swanick
Louis N. Teti
Wayne M. Withrow
Emeritus Trustees
Thomas A. Fillippo
Patricia B. Holloway
Michael E. Kalogris
Peggy J. Mason
Robert J. Riley
Robert A. Ruggiero, MD
Development staff
Meghan Sayer, executive director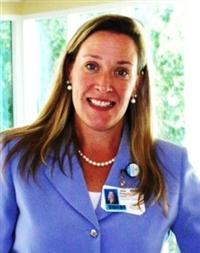 Meghan Sayer joined the Paoli Hospital Foundation as executive director in 2016, after eight years of working in the development office at Westtown School. Prior to her time at Westtown, Meghan was associate director of development at Bryn Mawr Hospital from 2002–2007 helping with the $15 Million dollar Emergency Department Campaign.
Meghan is a graduate of Penn State University with a Master Degree in human service administration. She loves that her job in development allows her to meet a variety of people who want to make a positive impact on their community. Since returning to Main Line Health she has been impressed by the warmth of the Paoli Hospital staff and the generosity of the donors. "Everyone has been so helpful and reading the dozens of grateful patient stories affirms that I am just where I need to be."
Meghan is a resident of Berwyn with her husband and two sons. She enjoys watching her boys play baseball, and soccer, running on the Chester Valley trail, and spending time with her extended family.
Lauren Ballas, director of development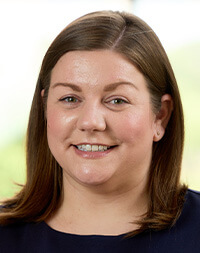 Lauren Ballas joined the Paoli Hospital Foundation team in June of 2022. As the Director of Development, her primary focus is major and planned gifts, grateful patient fundraising, and partnering with clinical staff throughout the hospital to identify areas of need that align with the philanthropic interests of donors. Lauren spent fourteen years in higher education fundraising working on behalf of Bryn Mawr College, Haverford College, and her alma mater Gettysburg College. She lives in West Chester with her husband, two sons, and two Newfoundland dogs.  
Jennifer Drass, development manager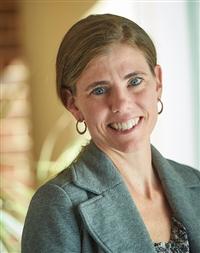 Jennifer joined the Paoli Hospital Foundation staff in August 2015, after having spent six years working Main Line Health's Central Development Office. As development manager, she oversees the Foundation's communications, assists with stewardship writing, coordinates the Physician's Advisory Council and manages corporate/foundation fundraising efforts. Jennifer is a graduate of Temple University. She lives in Paoli with her husband and three daughters. Together, they enjoy spending time outdoors, live music, bon fires and ice cream.
JJ Caric, development representative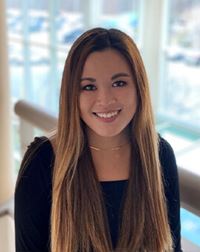 JJ Caric joined the Paoli Hospital Foundation team in November of 2021. As the Development Representative, she will serve as an ambassador for the hospital and its fundraising initiatives by supporting daily operations of the foundation and collaborating on fundraising goals and events. JJ started her professional career in development as the Development Systems Assistant at the Pittsburgh Cultural Trust after graduating from Temple University in 2018. It was this experience that gave her the first taste of working for a non-profit company fundraising for a capital campaign. JJ lives in Ardmore, PA and loves to attend musical theater performances, concerts, movies, and take weekend getaways with her friends.