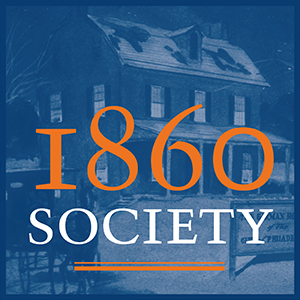 From its very inception, Lankenau Medical Center has been guided by the extraordinary vision, personal commitment and determination of its physicians.
Conceived by two German-born Philadelphia physicians, and after ten years of their efforts to bring the idea to fruition, the German Hospital of the City of Philadelphia was granted a charter by the Pennsylvania legislature in 1860.
The Hospital's express purpose was to meet the needs of its German-speaking community. Its founding would set in motion what would become a long tradition of groundbreaking medical care, education and research, driven by the dedication of its physicians and scientists, and their patients.
Today, leaders among Lankenau's physicians and scientists affirm their commitment to the institution they call home through membership in the 1860 Society. Established in 2013, the 1860 Society honors the philanthropic investment of those physicians who share in the same altruistic vision of Lankenau's founders. The vision of a Lankenau physician, the Society consists of current and emeritus physicians and scientists who have pledged $25,000 or more to support Lankenau Medical Center programs and services.
In just a matter of months after its inception, the 1860 Society grew from an initial core group of nine to 38 members whose commitments now total more than $1.1 million. To honor these 38 Charter Members of the Society, who were eager and willing to lead by example, a permanent plaque listing their names will be displayed at Lankenau Medical Center for years to come.
So far, the 1860 Society commitments have supported areas including fellowships, surgical education, cardiovascular services, breast care, cancer research and the Master Facility Project just to name a few. In addition to the incredible and direct impact that these resources have, this physician-led philanthropy is also a tremendous show of support and vote of confidence in our present and future, and a demonstration of the impact of the culture of philanthropy at Lankenau.