Michael Criscuolo, executive director
484.337.8187 | criscuolom@mlhs.org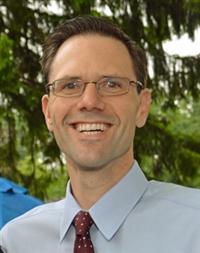 Michael joined the Bryn Mawr Hospital Foundation in July 2013. As executive director, Michael oversees all aspects of fundraising for the foundation. Michael had previously served one year as the executive director of the Lakeland Regional Medical Center Foundation in Lakeland, Florida where he restructured staff, revised policies and procedures, and worked closely with members of the health system and foundation boards to implement a robust major gifts program. Prior to his time in Florida, Michael served in roles of increasing responsibility for seven years at Lankenau Medical Center Foundation, having initiated many successful fundraising best practices at Lankenau and throughout the Main Line Health system.
Michael began his career with a five-year stint in development and public relations at Magee Rehabilitation Hospital in Philadelphia. Michael is a trustee of the Devon Horse Show & Country Fair Foundation, where he actively serves on the Nominating Committee and the Development Committee.
Michael is also an adjunct professor of communication arts at Neumann University; a past president of the university's Alumni Association; and a past member of the university's Development Committee. Michael holds a bachelor's degree in English from Neumann University and a master's degree in communication arts from West Chester University.
Brittany McCrimmon, associate director of major gifts
484.337.8176 | mccrimmonb@mlhs.org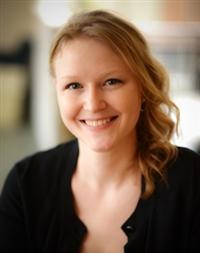 Brittany joined the Bryn Mawr Hospital Foundation in September 2014 as associate director of major gifts, having previously spent five years in the development department at Lankenau Medical Center.
Brittany's career originated at Bryn Mawr Hospital in 2007, where she worked in a private cardiology practice after graduating from Villanova University with a bachelor's degree in biology.
Brittany is currently pursuing graduate studies at Villanova University.
Danielle Dougherty, development representative
484.337.3044 | doughertydo@mlhs.org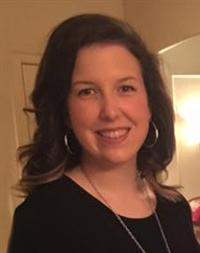 Danielle joined the Bryn Mawr Hospital Foundation in June 2016. She is a former resident of Reading, Pennsylvania. where she worked as the volunteer program coordinator for a nonprofit serving the incarcerated and post-release population.
Danielle holds a BA in government and political affairs from Millersville University and an MPA in nonprofit management from West Chester University. She lives in Newtown Square with her dog Beau.