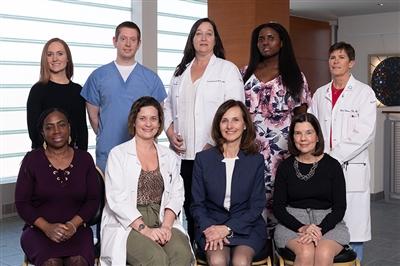 Directed by internationally renowned physician and researcher Peter Kowey, MD, the William Wikoff Smith Chair in Cardiovascular Research, the Center for Clinical Cardiology (CCC) is a recognized leader in innovative clinical cardiology and cardiac surgery research.
A significant contributor to the field of cardiovascular research and clinical studies, William A. Gray, MD, serves as system chief of the Division of Cardiovascular Disease at Main Line Health and co-director of Lankenau Heart Institute (LHI). As an interventional cardiologist and nationally recognized leader in coronary, endovascular and structural heart interventions, he is often called upon to consult on development of both device and protocol design for national multicenter clinical trials of experimental devices, which has led to his increasing role as national principal investigator. In the past 10 years, Dr. Gray has led several clinical studies leading to FDA approval or clearance for new interventional devices.
CCC offers access to groundbreaking cardiology and cardiac surgery research, as well as clinical trials. Involved in various national and worldwide research projects, CCC often serves as the lead clinical site and/or has physicians serving as national and regional principal investigators for projects. In recent years, LHI, working in conjunction with LIMR's CCC, has been designated by the U.S. Food & Drug Administration (FDA) as one of only a few sites in the nation to conduct Early Feasibility Studies (EFS). This allows LIMR to conduct important first-in-human clinical research in the United States with FDA oversight.
Our clinical research focus spans the field of cardiovascular disease, including the following:
Arrhythmias
Complex aortic disease
Coronary artery disease
Heart failure
Left atrial appendage occlusion
Peripheral vascular disease
Preventive cardiology
Structural heart and valvular disease
CCC also coordinates and supports investigators working on cardiovascular drug development, devices and clinical-care methodologies.
Browse cardiovascular clinical trials available at Main Line Health
For more on CCC, please contact Ann Marie Chikowski, MBA, RN, CCRC, division manager of cardiovascular research, at 484.476.3030, chikowskia@mlhs.org.