Advancing Cardiovascular Medicine: Building upon a Legacy
Heart care advancements are made possible by constantly pushing science's boundaries and a collective commitment to research.
Directed by internationally renowned physician and researcher Peter Kowey, MD, the William Wikoff Smith Chair in Cardiovascular Research, the Center for Clinical Cardiology (CCC) is a recognized leader in innovative clinical cardiology and cardiac surgery research.
Dr. Kowey joined Lankenau Medical Center in 1990 and developed a world-class cardiovascular program built upon a solid foundation, established by Dr. Leonard Dreifus, Dr. Jack Kelly and Dr. Horace McVaugh. From the beginning, Lankenau Heart Institute (LHI) has set a high standard for patient care, physician education and training, and clinical research. Its success has required a concerted organizational commitment to patient care and safety. This synergy has enabled LHI to offer more options and a tailored and individualized treatment plan. Ultimately, research and clinical heart care teams like ours offer hope to patients who feel they've exhausted their options.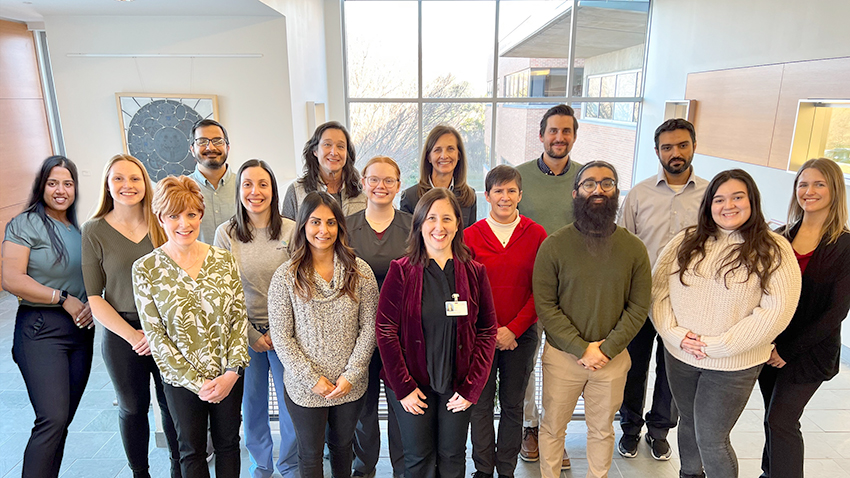 The international reputation that Lankenau Heart Institute attained for its research and patient care made possible the recruitment of renowned physicians William A. Gray, MD, an interventional cardiologist and Chief of Cardiovascular Diseases, and Basel Ramlawi, MD, Chief of Cardiothoracic Surgery. Both also serve as co-directors of Lankenau Heart Institute (LHI).
Dr. Gray is an interventional cardiologist and nationally recognized leader in coronary, endovascular and structural heart interventions, he is often called upon to consult on development of both device and protocol design for national multicenter clinical trials of experimental devices, which has led to his increasing role as national principal investigator. In the past 10 years, he has led several clinical studies leading to FDA approval or clearance for new interventional devices.
Dr. Gray was instrumental in bringing the FDA's Early Feasibility Studies to Lankenau Heart Institute, making it among a few sites designated to conduct these first-in-human clinical research trials.
Dr. Ramlawi is a nationally recognized cardiac surgeon scientist and leader in minimally invasive surgical and transcatheter approaches to complex valve and aortic disease. He has worked to advance the evolution of cardiac valve, aortic, and arrhythmia procedures to less invasive approaches that achieve improved clinical outcomes with quicker recovery. He has been an active researcher in all phases of development of new cardiac devices and procedures, from early feasibility studies to practice-changing multicenter randomized clinical trials. He has served as principal investigator (PI) for more than 20 clinical studies.
Access to Highly Selective Clinical Trials
Through our integrated research and clinical care teams at Lankenau Heart Institute, we're able to offer less invasive, newer generation devices like transcatheter-based therapies to repair or replace the mitral, aortic or tricuspid valve. In fact, as of January 2021, we offer one of the highest numbers of mitral valve innovative therapies in the U.S. This is heavily due to our team at LHI, singularly focused on patient care through the collaboration of research, clinical practice and education.
We have an expansive inventory of the most advanced cardiovascular clinical trials, encompassing medical and surgical devices, drug therapy and minimally invasive options. Notably, many of these developments have become the standard of care for patients.
Our clinical research focus spans the field of cardiovascular disease, including the following:
Arrhythmias
Complex aortic disease (aneurysm/dissection)
Coronary artery disease
Heart failure
Left atrial appendage occlusion
Peripheral vascular disease
Preventive cardiology
Structural heart and valvular disease (mitral, aortic and tricuspid valves)
Our team also coordinates and supports investigators working on cardiovascular drug development, devices and clinical-care methodologies.
BROWSE CARDIOVASCULAR CLINICAL TRIALS AVAILABLE AT MAIN LINE HEALTH
The legacy of cardiovascular care and research at Lankenau Heart Institute was featured in an article in HealthLeaders, a premier publication for health care executives and thought leaders in the health care industry.
For more on CCC, please contact Ann Marie Chikowski, MBA, RN, CCRC, division manager of cardiovascular research, at 484.476.3030 or [email protected].