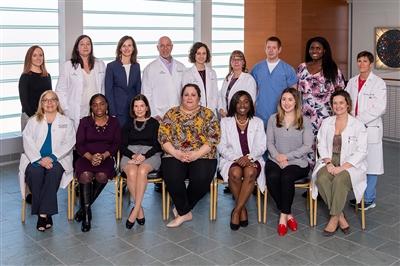 LIMR supports clinical research and provides clinical investigation services to all Main Line Health entities, including Lankenau Medical Center, Bryn Mawr Hospital, Paoli Hospital, Riddle Hospital and Bryn Mawr Rehabilitation Hospital. We also provide clinical investigation services to practicing Main Line Health physicians, private/non-Main Line Health affiliated physicians, as well as to industry and biotechnology companies.
Central to clinical research is the clinical trial, a research study that tests how new medications, detection or diagnostic tools, or devices work in humans.
Search for available clinical trials
A main focus of our clinical research activity is translational medicine, which is the facilitation of moving significant laboratory findings into clinical applications. When your patients participate in a clinical trial, they may:
Gain access to potential new treatments for a disease or condition
Take advantage of a cutting-edge health care choice
Advance medical knowledge
Help other patients who may develop or have a similar disease or condition
If you are considering initiating clinical research, our staff may be able help you with the following:
Feasibility review
Funding and budget review
Statistical design
Communication with sponsor
Guidance for regulatory/IRB submission
Assistance with informed consent forms preparation
Organization of initial site visits and ongoing audit visits
Data management guidance
Research coordinators
Marketing and promotion
Contract review
Editorial assistance for manuscript preparation
Accounts payable
Post-study financial record maintenance and reconciliation
Other services may be available. Please inquire with clinical research managers to learn more.
Various clinical trials are currently taking place within Main Line Health through:
For more information, please contact: