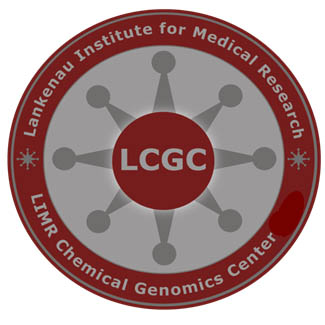 High throughput screening (HTS) has dominated the technology landscape in pharmaceutical R&D for over two decades. It has fallen into disfavor recently because of its inefficiency and high operational costs. The LIMR Chemical Genomics Center (LCGC) provides specialized research services for improving HTS efficiency by 500 percent. We provide modular drug discovery services directly to scientists in academia and industry.
For companies scouting projects in academia for new target engagement opportunities, we offer double-blinded drug discovery (DBD2)®. This dynamic partnering framework was designed with the feedback from many technology transfer office professionals at both universities and pharmaceutical companies. DBD2 helps de-risk immature drug targets with compound libraries provided by companies, without encumbering lean internal resources. University investigators working on approved targets may access a pharma's chemical library for target validation and new leads discovery. Our DBD2 approach vastly enhances efficiency for expanding an enterprises' external translational research network globally in chemical genomics and pharmaceutical R&D.
Who we are
Melvin Reichman, PhD
LIMR Senior Investigator and LCGC Director
Dr. Reichman has a PhD in Neuroscience from the University of Rochester Medical School - Center for Brain Research. His areas of specialty include biochemical and behavioral psychopharmacology and pharmaceutical R&D.
Dr. Reichman led drug discovery at several prominent pharmaceutical companies over the course of his 20-year industrial career, measurably improving the efficiency and effectiveness of new leads discovery.
---
Preston Scott Donover
Operations Manager, Research Laboratory Associate
Mr. Donover holds a Bachelor of Arts degree from Oberlin College. He joined LCGC from the Prendergast laboratory at LIMR, and previously at DuPont Pharmaceuticals and the Wistar Institute, respectively.
He held diversified research positions earlier in his career, including cell biologist at the ATCC, research lab assistant at CWRU Ireland Cancer Center, and research laboratory mechanic in the University of Chicago's Chemistry Department.
---
Contact us
Melvin Reichman 484.476.8230 or reichmanm@mlhs.org.
LIMR Chemical Genomics Center, 100 East Lancaster Avenue, Wynnewood, PA 19096