A crucial mission of the leadership at Main Line Health Center for Population Health Research (CPHR) at the Lankenau Institute for Medical Research is the education of the next generation of clinical and population health researchers. Current projects that our researchers are focused on include the following:
Workforce development in health care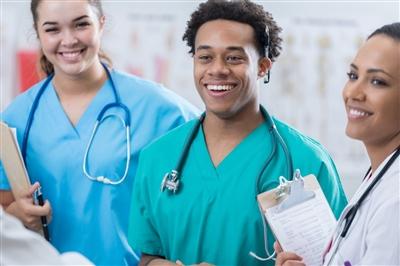 CPHR is exploring, in partnership with Geisinger Commonwealth Medical College, strategies for promoting the development of future health care professionals, specifically physicians from underrepresented minority populations.
Background and rationale: Research has shown that while Caucasians make up 72 percent of the U.S. population, they represent 80 percent of the health professional workforce. Asian Americans are well represented in the health care workforce, but African Americans and Native Americans are not.
Students from middle school, high school and undergraduate college programs are provided with academic advising, enrichment experiences, training and summer activities to enhance their academic profiles as well as their personal experiences.
The research component: Students are tracked over the course of their involvement in these programs to identify and address gaps that might have otherwise limited their opportunity for a medical career.
Community food delivery project
Medical students and Main Line Health physician residents are assigned a month during their training to participate in a program whereby they help to fill bags of food and deliver them to program participants.
We anticipate the following results among trainees participating in this particular program:
Have improved knowledge of population health issues that contribute to chronic disease in the patients served
Demonstrate compassion and caring for vulnerable people because they have a better understanding of life challenges for these patients
Be more likely to surveil patients for need as they become more comfortable with inquiring about lifestyle and barriers to health and well-being