The Center for Clinical Cancer Research (CCCR) promotes and supports all cancer research across Main Line Health. CCCR, led by Paul Gilman, MD, system chief, Division of Hematology/Oncology, Lankenau Medical Center, oversees both National Cancer Institute (NCI) and non-NCI sponsored clinical and nonclinical trials within LIMR.
These include:
Novel trials of experimental therapeutics in oncology
Drug development in partnership with pharmaceutical companies
Investigator-initiated trials, which relate to methods, tests and drugs developed at LIMR
George Prendergast, PhD, president and CEO of LIMR, and Havens Chair for Biomedical Research Professor, is a co-director with Dr. Gilman of the LIMR Program in Cancer Research. The synergy between our laboratory programs and the clinical research activities serves as a translational conduit for the movement of lab findings into clinical investigations.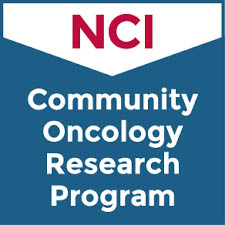 Main Line Health is proud to be an NCI Community Oncology Research Program (NCORP), one of only 34 community sites in the United States. NCORP provides patients with access to NCI-sponsored cancer clinical trials studying screening, prevention, and symptom management. Main Line Health NCORP is led by principal investigator Albert DeNittis, MD.
Because we are an NCI-sponsored community site, Main Line Health patients have access to state-of-the-art clinical trials and new cancer treatments before they become available to the general public, allowing them to be more active in their health care.
Browse cancer clinical trials available at Main Line Health
For more on the Center for Clinical Cancer Research or the NCI Community Oncology Research program, please contact 484.476.2649 or cancertrials@mlhs.org.