Friends of Riddle Hospital
The Samuel D. Riddle Society is a philanthropic society whose members, recognizing Riddle Hospital's important role in the health of our community, generously support Riddle and actively promote a strong hospital and community partnership.
Benefits of membership
Members of The Samuel D. Riddle Society can look forward to special courtesies and personal assistance that demonstrate The Riddle HealthCare Foundation's commitment to provide superior donor experiences including opportunities to connect with friends, institutional leaders and physicians at special events on the hospital campus and in private homes.
Become a Riddle Hospital donor and join a community of supporters who share a dedication to our mission
Help ensure Riddle Hospital can deliver compassionate patient care, invest in the latest technology and medical programs, and build a better quality of life in our neighborhoods through outreach programs.
Gifts may be made by check, credit card or marketable securities. For more information about The Samuel D. Riddle Society, please contact Melissa Chirinos, Director of Development directly at 484.227.3509 or [email protected].
A portion of these benefits may not be tax deductible.
Give online now and become a Samuel D. Riddle Society member today
About Samuel D. Riddle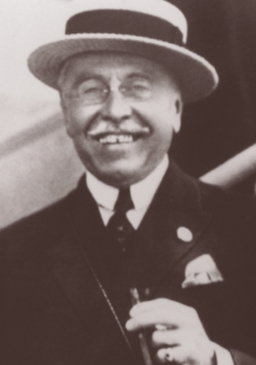 Sportsman and proud Delaware County native
Samuel D. Riddle (1861–1951), the founder of Riddle Hospital, stipulated in his will that his estate of $2.2 million and 72 acres of land be used to "establish, construct, equip, maintain and operate a hospital…for the relief of suffering humanity and for the care of the sick, injured and afflicted…to be established in the Borough of Media or the vicinity thereof."
Today, Mr. Riddle's charitable legacy continues with the Samuel D. Riddle Society, created in honor of Mr. Riddle's devout philanthropic spirit, acknowledging that charitable giving is a key component to helping Riddle Hospital continue to provide exceptional medical care for our community every day.
Born in Delaware County, Mr. Riddle was a local businessman and breeder of famous racehorses, including champion racehorse Man O'War, voted greatest horse in racing history by Sports Illustrated in 1992 and memorialized as the logo of the Samuel D. Riddle Society.