Sharing our Riddle Moments
Dear Friends of Riddle, welcome to The Riddle HealthCare Foundation's inaugural quarterly e-newsletter, Riddle Moments. Our plan is to produce this newsletter quarterly to keep you informed of programs and services taking place inside the hospital walls as well as those we provide out in the community.
I feel fortunate to hear so many people speak of the compassionate care they or a friend or family member received at Riddle Hospital. Their stories often laud the quality of our clinicians and nurses—quality that is sustained by the support Riddle receives from our community.
Thank you for making Riddle Hospital one of your charitable giving priorities. As always, please know that you can contact me at any time directly by phone at 484.227.3651 or email at [email protected].
– Rebekah Sassi, Executive Director of Development
---
Main Line Health Concordville approaches one year anniversary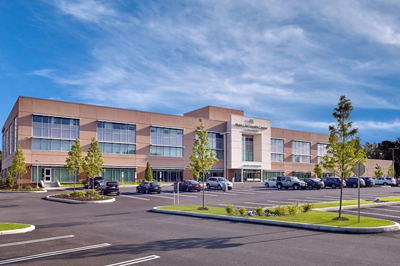 Since the Main Line Health Concordville opened last December, it continues to add physicians and services to provide a comprehensive array of outpatient, ambulatory, diagnostic and treatment services to our community with an emphasis on addressing needs, convenience, and accessibility to help our community put their heath first.
Today the facility is home to over 35 physicians in 28 different specialties.
The health center offers urgent care (open seven days a week), primary care, lab and extensive imaging services including 3D mammography, CT scan, ultrasound, X-ray and DEXA scan. The center boasts Bryn Mawr Rehab's physical and occupational therapies and concussion program, as well as services provided by Nemours duPont Pediatrics. Topping it all off is a state-of-the-art fitness and wellness center led by a medical advisory board who has partnered with fitness experts to create regimens for people with heart disease, neurological issues and other medical conditions.
Additionally, patients have access to a variety of seminars and events aimed at education and living well. Complimentary blood pressure screenings, a hip and knee pain seminar, and a pre-diabetes seminar are among the offerings scheduled for this month. Why don't you join us?
View upcoming events at Concordville
New ambulance helps Riddle provide essential service in any weather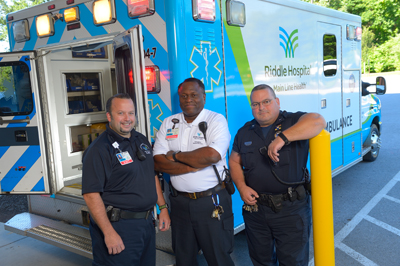 Recently, Riddle Hospital's emergency medical services (EMS) received two significant grants from The Wawa Foundation and the Associated Auxiliaries of Riddle Hospital to help support the purchase of a four-wheel drive ambulance. The new vehicle will ensure the Riddle EMS team and their patients can safely navigate the roads in hazardous conditions.
Over 30 years ago, Riddle Hospital launched its EMS unit with a five-member crew answering 600 calls annually. Today, the Riddle EMS team of 62 professionals—all with specialized training and certification and degrees in allied health—responds to more than 9,800 emergency calls each year. Currently, Riddle's EMS unit provides 24-hour emergency coverage to the following local townships: Concordville, Middletown, Media and Newtown Square, responding to Delaware County dispatched 911 calls across this entire service area.
Support the Riddle HealthCare Foundation
Award-winning care close to home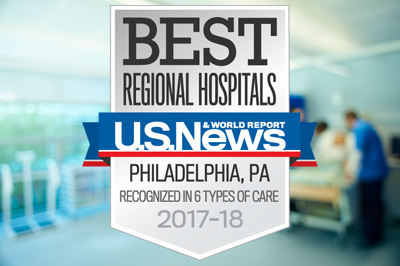 Downtown traffic. Expensive parking garages. These are the last things patients and their families want to deal with when accessing great health care. But, for the Philadelphia suburbs which are served by Main Line Health, that's not a concern. Main Line Health hospitals were recently ranked by U.S. News & World Report among the top 10 Best Hospitals in the Philadelphia region. That's comprehensive award-winning care that's easy to get, and easy to get to.
In these rankings, Riddle Hospital was eighth in the Philadelphia region out of 88 hospitals, and ranked 15 out of 237 Pennsylvania hospitals. In addition, Riddle was recognized as high-performing in the areas of orthopaedics, congestive heart failure, colon cancer surgery, chronic obstructive pulmonary disease (COPD) and hip and knee replacements.
U.S. News & World Report evaluated the performance based on risk-adjusted survival and readmission rates, patient experience, patient safety, quality of nursing care and other care-related indicators. As part of Main Line Health, Riddle Hospital has access to a system of comprehensive care and services for our patients. So no matter where you go for award-winning care, you won't have to go far.
Riddle Hospital's Comprehensive Breast Center offers free breast cancer screenings for underinsured and uninsured women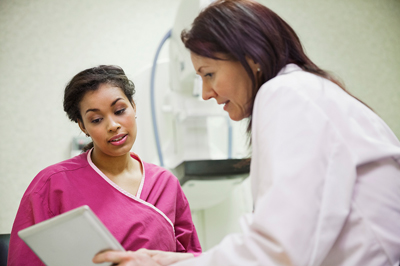 Riddle Hospital's Comprehensive Breast Center, in partnership with The Linda Creed Breast Cancer Foundation, is offering complimentary mammograms and clinical breast exams for underinsured and uninsured women in the community. While one in eight women will be diagnosed with breast cancer in their lifetime, eight out of ten cases can be prevented through early detection.
The free screening event is scheduled for October 7, 2017 between 7:30–11:30am in Riddle Hospital's Comprehensive Breast Center located in the Outpatient Pavilion, Health Center 3. To schedule your free mammogram, please call 484.227.3010.
For women who do not qualify for a free screening, please consider visiting the Comprehensive Breast Center during Walk-in Wednesdays. Walk-in Wednesdays are hassle free and allow patients with prescriptions to receive breast exams without a scheduled appointment.
Learn what to expect during your mammogram at cancer.org
Riddle Hospital elects new members of foundation Board of Directors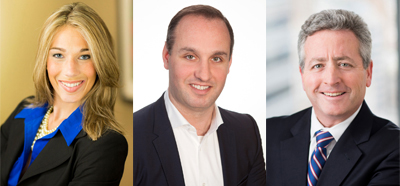 The Riddle HealthCare Foundation recently appointed Brian W. Coyle of Philadelphia, David L. Hackett, Esq. of Wallingford, and Abby L. Sacunas, Esq. of Media to its Board of Directors. In their roles, they will assist with the Foundation's fundraising efforts and provide input to the board on community needs.
"Abby, Brian and David's professional experiences combined with their knowledge of fundraising will serve Riddle Hospital and The Riddle HealthCare Foundation well," said Gary Perecko, president of Riddle Hospital and The Riddle HealthCare Foundation. "They are valued and welcomed additions to our board and team."
Sacunas is a member for Cozen O'Connor focusing her practice on business disputes, products liability and antitrust prevention and defense. She successfully represents clients in the life safety, pharmaceutical, medical device, telecommunications and athletic equipment industries, and is consistently recognized as a "Pennsylvania Super Lawyer Rising Star." Sacunas is a member of the Pennsylvania Bar Association, the American Bar Association and an active member of the Pennsylvania Bar Association's Women in the Profession Committee. She earned her law degree from Syracuse University College of Law in 2005, magna cum laude, where she was elected to the Order of the Coif, was a member of the Syracuse Law Review and earned a Corporate Counsel Certificate from the Center for Law and Business Enterprise. She earned her undergraduate degree from Syracuse University, cum laude.
Coyle is president and chief executive officer of the Henderson Group, a full-service commercial real estate development company headquartered in Media. He oversees innovation and best practices in the development, leasing and management of commercial real estate. Known for an uncompromising commitment to high quality and exceptional customer service, the Henderson Group wholly-owns and operates a portfolio of 3.2 million square feet of commercial real estate occupied by more than 250 tenants. Coyle earned his a Master of Science degree in real estate management from The Carey Business School of The Johns Hopkins University.
Hackett is a member for Cozen O'Connor focusing his practice on representing and counseling employers concerning the full spectrum of labor and employment-related issues. David previously served as a legislative assistant to U.S. Representative Curt Weldon and later served as co-chair of his campaign from 2003–06. While attending law school, David served as a law clerk for the Hon. Frank T. Hazel in the Delaware County Court of Common Pleas. While attending Duke University, he was a student manager for Coach Michael Krzyzewski's Duke Men's Basketball team. During David's service, the team made Final Four appearances and won the 1991 NCAA Men's Basketball Championship. Hackett earned his law degree from Villanova University School of Law and his undergraduate degree from Duke University.
The Riddle HealthCare Foundation was established in 2002 as a tax-exempt, charitable organization. The foundation's purpose is to encourage philanthropic support of Riddle Hospital and to assist the hospital in fulfilling its mission to provide quality health care and superior service in order to promote and improve the quality of life in our communities. Our vision is to be the best place to receive care and to be the best place to give care. Riddle Hospital, a member of Main Line Health, is an acute-care, non-profit hospital offering a range of medical, surgical, and outpatient services and current medical technology with compassionate care to the people of Delaware County and eastern Chester County.
Upcoming events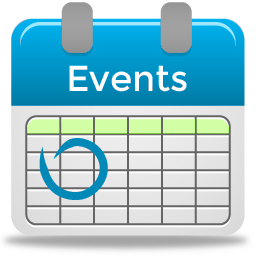 Riddle Hospital Fall Fest
Join Riddle Hospital for a day filled with free fun and wellness activities for the whole family
Saturday, October 14, 2017 from 10:00 am–2:00 pm
Riddle Hospital, Health Center 4
For more information contact: Community Health at 484.227.3560.
Board of Directors Reception
This event has been cancelled. We apologize for any convenience this may have caused.
The Associated Auxiliaries' Tree of Lights Ceremony
Join us for the Tree of Lights Ceremony to kick off the holiday season
Monday, December 4, 2017 from 11:30 am
Riddle Hospital, Health Center 3, Lobby
For more information contact The Associated Auxiliaries of Riddle Hospital at 484.227.3174.