Healthy habits to prevent the flu
The best way to prevent flu and its potentially serious complications is getting a flu vaccine.
Fall brings cooler temperatures, colorful leaves, and Halloween! It also means another flu season is upon us. The CDC estimates the flu caused between 140,000 and 710,000 hospitalizations since 2010, and this year could be worse.
Who should get a shot? Everyone over the age of 6 months old is recommended to get a flu shot, but the most at-risk group is children under four, adults over 50, women who are pregnant, and people who work in the health care profession.
Where can I get a Flu Shot? All Main Line Health sites have flu shots available. Call the Main Line Health Flu Information line at 484.565.8596 or [email protected] to set up an appointment. You can also get your flu shot at local stores such as Acme, Giant, CVS, Rite Aid, Target or Walgreens.
The single best way to prevent the seasonal flu is to get vaccinated each year, but there are other ways to keep you healthy this fall.
Wash your hands!
Stay home when you are sick
Avoid close contact when others are sick
Rest up and eat well
Clean frequently touched surfaces
The Riddle HealthCare Foundation wishes you all a happy and healthy, flu-free season!
---
Riddle's 37th Annual Pro-Am Golf Classic
The 37th Annual Riddle Hospital Pro-Am Golf Classic Tournament, led by presenting sponsor The Safegard Group, Inc., took place on September 12, 2019, at DuPont Country Club. This year, a record of 56 generous sponsors and 190 golfers came together to raise more than $106,000 in net proceeds benefitting Riddle's Emergency Medical Services (EMS). We are pleased to congratulate the winning teams! DuPont Course First Place Winners: Team Wawa with Mark Agnew, Anthony Augustine, Mike Eichinger, and Paul Hess. Nemours Course First Place Winners: Team UNITEX with Ken Adkins, Dave DiNino, Joe Hughes, and Eric Rubin. As Main Line Health President and CEO, Jack Lynch stated at the shotgun start: "On behalf of Riddle Hospital, The Riddle HealthCare Foundation, and Main Line Health, thank you to our generous sponsors, golfers, and volunteers who came together and supported this successful event that helps us provide quality care to the communities we serve."

---
Main Line Health appoints new president of Riddle Hospital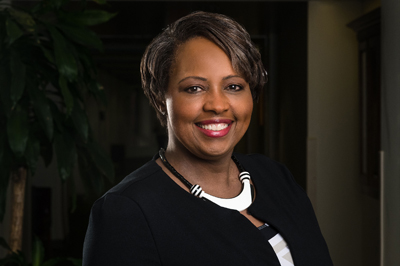 After an extensive, nationwide search, Main Line Health has appointed Shelly Buck, DNP, RN, MBA, as the new president of Riddle Hospital.
Learn more about Riddle's newest president
---
2019 Main Line Health Heart Walk
Register to walk, or donate to Main Line Health's Heart Walk page!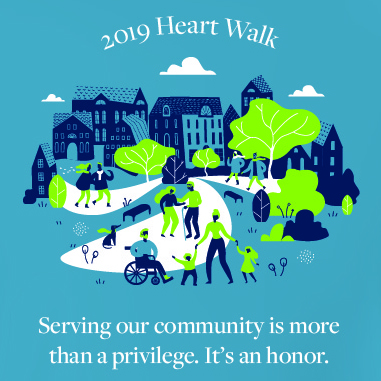 Join one of our 93 teams and 484 participants walking to fight heart disease and stroke.
Saturday November 2, 2019 | 8:00 am
Citizens Bank Park
One Citizens Bank Way, Philadelphia, PA 19148
8:15 am – program begins
8:30 am – walk begins!
9:30 am–12:00 pm – Healthy for Good festival
Email [email protected] with any questions or call 215.575.5218.
---
Upcoming events
November 2, 2019: Philadelphia Heart Walk
February 9, 2020: Main Line Health in Florida, Naples
February 11, 2020: Main Line Health in Florida, Palm Beach
April 25, 2020: Man O'War – An Evening at the Races