Let's talk about lifestyle changes to prevent stroke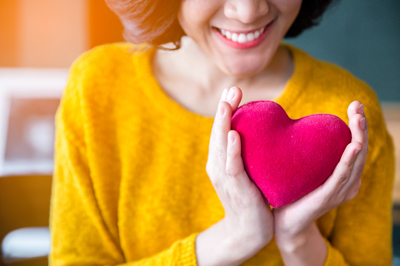 This was originally published by the American Stroke Association, a division of the American Heart Association.
You can do plenty to make your heart and blood vessels healthy, even if you've had a stroke. A healthy lifestyle plays a big part in decreasing your risk for disability and death from stroke and heart attack.
How can I make my lifestyle healthier?
Here are steps to take to be healthier and reduce your risk of stroke:
Don't smoke and avoid second-hand smoke.
Improve your eating habits. Eat foods low in saturated fat, trans fat, sodium and added sugars.
Be physically active.
Take your medicine as directed.
Get your blood pressure checked regularly and work with your health care provider to manage it if it's high.
Reach and maintain a healthy weight.
Decrease your stress level.
Seek emotional support when it's needed.
Have regular medical checkups.
How do I stop smoking?
The first and more important step is making a decision to quit—and commit to stick to it.
Ask your health care provider for information, programs and medications that may help.
Fight the urge to smoke by going to smoke-free facilities. Avoid staying around people who smoke.
Keep busy doing things that make it hard to smoke, like working in the yard.
Remind yourself that smoking causes many diseases, can harm others and is deadly.
Ask your family and friends to support you.
How do I change my eating habits?
Ask your doctor, nurse or a licensed nutritionist or registered dietician for help.
Be aware of your special needs, especially if you have high blood pressure, high cholesterol or diabetes.
Avoid foods like fatty meats, butter and cream, which are high in saturated fat.
Eat moderate amounts of food and cut down on saturated fat, trans fat, sugar and salt.
Bake, broil, roast and boil foods instead of frying.
Read nutrition labels on packaged meals. Many are very high in sodium.
Limit alcohol to one drink a day for women; two drinks per day for men.
Eat more fruit, vegetables, whole-grains, dried peas and beans, pasta, fish, poultry and lean meats.
What about physical activity?
If you have a chronic medical condition, check with your doctor before you start.
Start slowly and build up to at least 150 minutes of moderate physical activity (such as brisk walking) a week. Or, you can do 75 minutes of vigorousintensity physical activity, or a combination of the two, to improve overall cardiovascular health.
Look for even small chances to be more active. Take the stairs instead of an elevator and park farther from your destination.
---
Let's talk about stroke, TIA and warning signs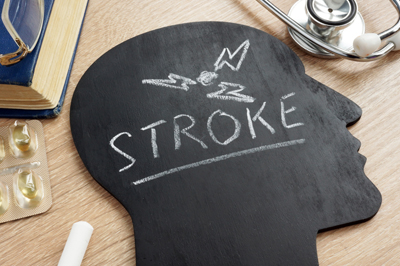 This was originally published by the American Stroke Association, a division of the American Heart Association.
Stroke occurs when a blood vessel bringing blood and oxygen to the brain gets blocked by a clot or ruptures. When this happens, brain cells don't get the blood and oxygen that they need to survive. This causes nerve cells stop working and die within minutes. Then, the part of the body they control are affected.
The effects of stroke may be permanent depending on how many cells are lost, where they are in the brain, and other factors. Strokes can cause weakness (paralysis), affect language and vision, and cause other problems.
Stroke is the No. 5 cause of death and a leading cause of serious, long-term disability in America.
What is a TIA?
TIA, or transient ischemic attack, is a "minor or mini stroke" that occurs when a blood clot blocks an artery for a short time. The symptoms of a TIA are the same as those of a stroke, but they usually last only a few minutes. About 15 percent of major strokes are preceded by TIAs, so don't ignore a TIA. Call 9-1-1 or seek emergency medical attention immediately!
Is stroke preventable?
Yes. Stroke is largely preventable. You can reduce your stroke risk by living a healthy lifestyle—controlling high blood pressure; not smoking; eating a healthy diet low in saturated and trans fats; being physically active; maintaining a healthy body weight; managing diabetes; and drinking alcohol moderately or not at all.
Can stroke be treated?
If you're having a stroke, time is critical. Immediate treatment may minimize the long-term effects of a stroke and even prevent death. Treatment will vary depending on what type of stroke you had.
There is a clot-dissolving drug called IV Alteplase (tPA) to treat stroke. It can stop a stroke in progress and reduce disability from stroke by breaking up a blood clot that might be stopping the flow of blood to the brain. To be eligible for Alteplase, you must seek emergency treatment right away and have a clot-caused stroke. It must be given within 3 to 4.5 hours after symptoms start. The sooner it is given, the greater the possibility of a better outcome.
Another treatment option is called a mechanical thrombectomy. In this procedure, specially trained doctors try to remove the blood clot by using a wire-cage device called a stent retriever. To remove the clot, doctors thread a catheter (thin tube) with a stent through an artery in the groin up to the blocked artery in the brain. The stent opens and grabs the clot. The doctors then remove the stent with the trapped clot.
This must be done within six hours to 24 hours of the first symptoms of stroke and only after the patient has received IV Alteplase. Patients must meet certain criteria to be eligible for this procedure.
What are warning signs of stroke?
You and your family should recognize the warning signs of stroke. You may have some or all of these signs. Note the time when symptoms start and call 9-1-1 or the emergency medical number in your area immediately. Stroke is a medical emergency!
Don't ignore these warning signs, even if they go away.
Stroke Warning Signs:
Sudden numbness or weakness of the face, arm or leg, especially on one side of the body
Sudden confusion, trouble speaking or understanding
Sudden trouble seeing in one or both eyes
Sudden trouble walking, dizziness, loss of balance or coordination
Sudden se vere headache with no known cause
F.A.S.T. is an easy way to remember how to recognize a stroke and what to do. Spot a stroke FAST. Face drooping. Arm weakness. Speech Difficulty. Time to call 9-1-1.
---
Riddle's Man O'War gala raises record amount of $300,000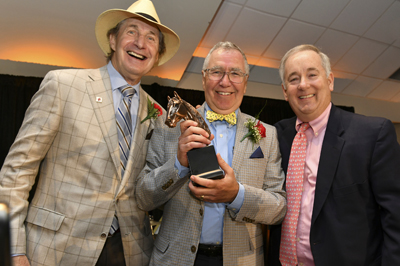 The 2019 Man O'War—An Evening at the Races event was held on April 6 at the Springfield Country Club, with 530 guests in attendance and a record $300,000 raised. The popular annual event draws extraordinary support for Riddle Hospital, with attendees dressing in festive Kentucky Derby-style dancing, cheering on their horses, shopping the silent auction and much more. Chaired by Riddle HealthCare Foundation Board Member Kelly Conlan and her husband Jim, Kelly stated, "We are thrilled that you have joined us here tonight as we celebrate one person who has been instrumental in Riddle Hospital's dramatic transformation over the past ten decades… Gary Perecko. We are grateful for our highly engaged board of directors, more than 65 sponsors and countless supporters who made this incredible night possible."
Main Line Health President and CEO Jack Lynch added his congratulations, thanking Gary for his leadership, presence and contributions to Riddle Hospital. Jack announced that "Riddle's gala this year benefits The Birthplace at Riddle renovation project, where construction has begun. We fittingly honor Gary, who has steadfastly been one of the biggest advocates for this project. On behalf of everyone at Riddle Hospital, The Riddle HealthCare Foundation, and Main Line Health, we are exceptionally grateful for your incredible commitment to helping us continue to provide the very best care in our communities."
---
New board member update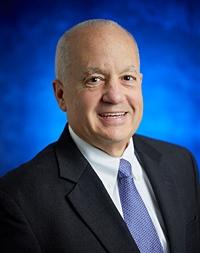 Michael B. Magnavita, CPA was named president and CEO of Franklin Mint Federal Credit Union in April 2018. He previously served as executive vice president and chief financial officer, starting his FMFCU career in 1987 as controller. Magnavita presently serves on the board of directors of the Delaware County Community College Educational Foundation, Good Fellowship Ambulance & EMS Training Institute and White Horse Village. He was also a past board member and treasurer of the Delaware Valley Chapter of the Credit Union Executive Society. A graduate of La Salle University, Magnavita resides in West Chester, Pennsylvania. Franklin Mint Federal Credit Union has provided financial products and services to its members in the greater Philadelphia region and beyond since 1970. FMFCU ranks tenth in asset size in Pennsylvania among credit unions and is the largest financial institution headquartered in Delaware County, Pennsylvania. FMFCU has 100,000 members, 2,500 partner organizations, and 23 branches.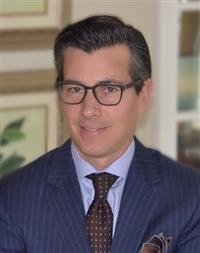 Nicholas S. Gaudiosi is a seasoned health care and insurance executive having worked in the fields of reinsurance, medical malpractice, health insurance and health care technology. Currently he is the head of development for a digital health technology company focused on mental health and behavioral disorders. Previously Nick was a senior executive at a $1B health care insurance and investment holding company where he oversaw the corporate and business development efforts. Nick has worked for both startup and well-established firms, as well he has acted as consultant, investor and advisor to numerous early stage companies. For over 10 years he was COO for an insurance management company owned by a large international law firm, expanding the business and eventually selling it to a large group of physicians. Nick is a graduate of the Haub School of Business at St. Joseph's University and Malvern Preparatory School. In addition to his professional life, Nick is a long-time board member of the Philadelphia Boys Choir & Chorale. He resides in Glen Mills, PA with his Wife Natalie and three young children. Nick is an avid golfer and enjoys being outdoors landscaping and hiking.
---
Save the date!
37th Annual Golf Pro-Am
Thursday, September 12, 2019