Main Line Health supports Heart Month!
Check out free informative seminars throughout the community and over the web as well as an article from a DVACO health coach on which oils and grains are best to ensure a healthy heart!
Protect your heart; change your diet
Use healthy, high in mono-unsaturated fats to cook and flavor your food. Olive oil is for dressing salad, flavoring food and low temperature cooking. Avocado oil, which has a higher smoke point, is best when cooking at higher temperatures such as when sautéing and roasting foods.
When buying foods made from flour, select those made from whole grains: whole wheat, brown rice, and other whole grains. Look for the word "whole"—such as whole wheat flour—on the ingredient list and avoid products that contain wheat flour or enriched wheat flour which are other names for refined white flour.
A couple helpful links:
Join Main Line Health in supporting Heart Month
Throughout February, Main Line Health will host a series of educational seminars and Facebook Live chats. We'll cover a variety of topics, including when your heart's a-flutter, the ABCs of heart health for all ages, and how peripheral artery disease affects your heart health.
Employees and the community are invited to attend these informative seminars to become better educated about heart health.
Visit mainlinehealth.org/heartmonth to register
---
IRA
secure

Act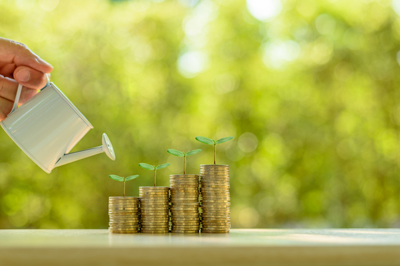 As you may have heard, the Setting Every Community Up for Retirement Enhancement (secure) Act took effect January 1, 2020. This far-reaching act has been called the most significant pension reform in more than 13 years and includes significant provisions aimed at increasing access to tax-advantaged accounts and preventing older Americans from outliving their assets.
What does the new law mean for charitable giving through retirement assets?
The

secure

Act increased the RMD (Required Minimum Distribution) age from 70½ to 72.
The age at which you can make a Qualified Charitable Distribution (QCD) is still 70½.
The age cap on IRA contributions is removed for those with earned income.
Key takeaways: Those who wish to use the QCD and are between the age of 70½ and 72 and/or are at least age 70½ and still contributing to an IRA should seek the advice of a tax professional.
Previously, beneficiaries of inherited IRAs could "stretch" the required distributions over their own life expectancies. Now, the entire value of IRAs and defined contribution plans left to heirs must be distributed within 10 years.

Common exceptions to this rule include spousal beneficiaries, and

children under the age of majority (usually 18)
Disabled heirs
Those who are chronically ill
individuals not more than 10 years younger than the deceased account holders
Key takeaways: This "drain in 10" rule disrupts the tax-preferred nature of inherited IRAs, which had allowed IRAs to grow over time and provided a lifetime benefit for heirs. A way to bypass this tax consequence for heirs is to name a Charitable Remainder Trust as the beneficiary of an IRA, which will stretch out, but not avoid taxes on IRA assets.
In most cases, it still makes sense to consider the QCD and/or charitable beneficiary designation for IRAs and leave other, less taxed assets to heirs, as ways to lessen their tax burden. Please let Dan Green know if you have any questions or visit Riddle Hospital's planned giving website for more on strategies for giving under the secure Act.
---
New board member update
Holly Kinser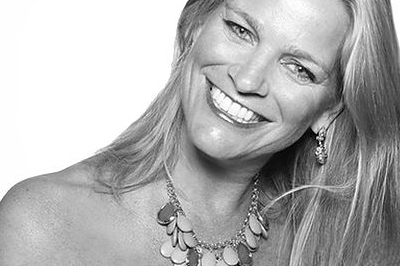 Holly has spent twenty-five years in the government relations field and earned a reputation as one of the best lobbyists in Pennsylvania. Lobbying in Pennsylvania since 1990, she initially worked for a Fortune 35 company and subsequently led two different premiere lobbying firms. In April 2012, she opened the doors of her own firm—The Kinser Group, which has offices in Philadelphia and Harrisburg. Throughout the decades she has served as the lead lobbyist for the City of Philadelphia under Mayors Edward G. Rendell and Michael A. Nutter and her client base included Drexel University College of Medicine, Philadelphia Museum of Art, The John Buck Company, Comcast, Albert Einstein Healthcare Network, Community Education Centers, Microsoft, Greater Philadelphia Tourism Marketing Corporation, Clear Channel Airports, International Paper, Philadelphia Gas Works, Thomas Jefferson University, Kimpton Hotels, The Wistar Institute, Major League Soccer's The Philadelphia Union, Unisys, Disney, Pfizer and Frito-Lay.
Prior to forming her own company, she spent a decade as executive vice president and five years as managing director of firms where she oversaw their lobbying engagements at both the state and municipal levels. While there, she significantly diversified and grew their revenue and client base. Additionally, she secured tens of millions of dollars in operational funding for medical colleges, health care systems, educational institutions, cultural and historical venues, social service entities and tourism marketing initiatives. Holly serves as vice president of the Arden Theatre Company Board of Directors. She is a native Californian who graduated from Scripps College in Claremont, Calif. She resides in Center City Philadelphia with her daughter Lena.
Michael Harrington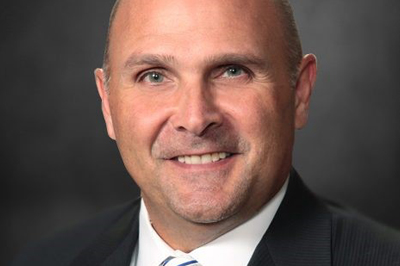 Mr. Harrington was employed by the Bryn Mawr Trust Co. in 2015 as executive vice president and chief financial officer after three years with Susquehanna Bancshares in the role of chief financial officer and treasurer. Prior, Mr. Harrington spent over 10 years with First Niagara Financial Group in several positions during his tenure, including treasurer, chief investment officer and chief financial officer. Mr. Harrington is a graduate of Bloomsburg University with a degree in Finance and earned an MBA from St. Joseph's University.
---
Support the Women's Emotional Wellness Center at King of Prussia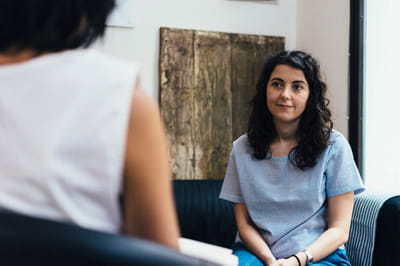 The Women's Emotional Wellness Center (WEWC) at Main Line Health (MLH) offers outpatient behavioral health care to women ages 18 and older. Established in 2013, the program has blossomed into its current complement of services that includes women's intensive outpatient programming, individual and couples counseling, group psychotherapy, and psychiatry. These services are available at the Main Line Health Center in Newtown Square, and to meet patient demand for the program, expanded services will also be offered at the new Women's Specialty Center in King of Prussia starting in spring 2020.
Distinctive behavioral health services for women
In the new facility, a calm and inviting space will be created for provision of the following services for women:
A new women's partial hospitalization program (PHP), which provides full-day programming to meet clinical needs of women who require more care than intensive outpatient therapy, but do not require inpatient hospitalization.
A women's intensive outpatient program (IOP), which involves group therapy several times a week for women whose mental health symptoms require more care than weekly psychotherapy, but do not require the intensity of PHP or inpatient hospitalization. Both the PHP and IOP offerings are unique in the region as programming was developed exclusively for women, by women.
Individual and couples therapy, including the Nest Program for women and their family members (including males) within the perinatal period (before, during and after pregnancy or adoption).
Women's outpatient group psychotherapy, including postpartum and mindfulness groups that provide the opportunity to develop coping techniques for stress, anxiety and depression.
Psychiatric services, including a comprehensive evaluation and close collaboration with therapists on-site to develop and oversee treatment planning and support of patients through acute exacerbation of symptoms. In addition, the psychiatry team provides ongoing medication management, often with long-term treatment goals focused on safe discontinuation of medication.
In the near future, the goal is to also offer private-pay, holistic and community engagement activities for women at the King of Prussia facility, such as yoga, nutrition and cooking classes, and more.
"This program is amazing. From the initial phone call, to checking in, screening, groups, preparing for discharge and medication management, everyone was kind, compassionate, and took a true interest in my wellbeing. I would recommend the program to any woman looking for some extra support."
An award-winning and engaged community resource
The Women's Emotional Wellness Center has received numerous accolades in the community, including recognition as a best local health resource for women by Philadelphia magazine. Liz Bland, MSW, LCSW, program manager, was named a Woman on the Move 2016 by Main Line Today magazine and Suburban Life magazine Woman of the Year 2017. Medical Director Linda Ryan, MD was acknowledged as one of Philadelphia magazine's Top Docs in 2015, 2016 and 2018. WEWC leadership and staff regularly serve as guest speakers at community events and experts for media outlets, and contribute to Main Line Health online platforms and print publications.
What sets the WEWC apart is the provision of a safe, inviting space exclusively for women, executed by women, with mindfulness interwoven throughout care. Patient feedback is overwhelmingly positive, with many calling their treatment life-saving. The WEWC philosophy of care is simple—providers treat each patient as if she were their own sister, and patients have shared that it shows. The WEWC is also unique in that most commercial insurance plans are accepted, an important consideration given many local providers are private pay only.
"Everything about my experience here has been positive…I was at my worst, and I felt cared for."
Role of philanthropy in expanding our women's emotional wellness program
MLH is a not-for-profit health system, and our accomplishments go hand-in-hand with and often depend upon charitable support provided by our committed friends and donors. Since its inception, our WEWC has guided many patients along their emotional wellness journey, and the new center at King of Prussia represents an opportunity to significantly help expand and strengthen programs and services benefiting women's emotional health.
Funding opportunities: $25,000–$500,000
Women's Emotional Wellness Center at King of Prussia – $500,000
A transformative commitment establishing a named fund would enable MLH to launch expanded women's wellness programming at our King of Prussia location.
Holistic Group Therapies Suite – $250,000
A leadership gift will support a named suite featuring a yoga room and two group therapy rooms offering several holistic treatments for wellness, anxiety, and depression, along with support for post-baby adjustment.
Peace and Comfort Fund – $25,000–$165,000
Gifts to this fund will help underwrite the purchase of warm and inviting furnishings and decor for treatment rooms along with reception, waiting area and staff offices.
Gifts can be made outright or over a five-year period.
For more information, please contact Karrie L. Borgelt, senior vice president of development, Main Line Health, by calling 484.580.4144 or emailing borgeltk@mlhs.org.
---
Upcoming events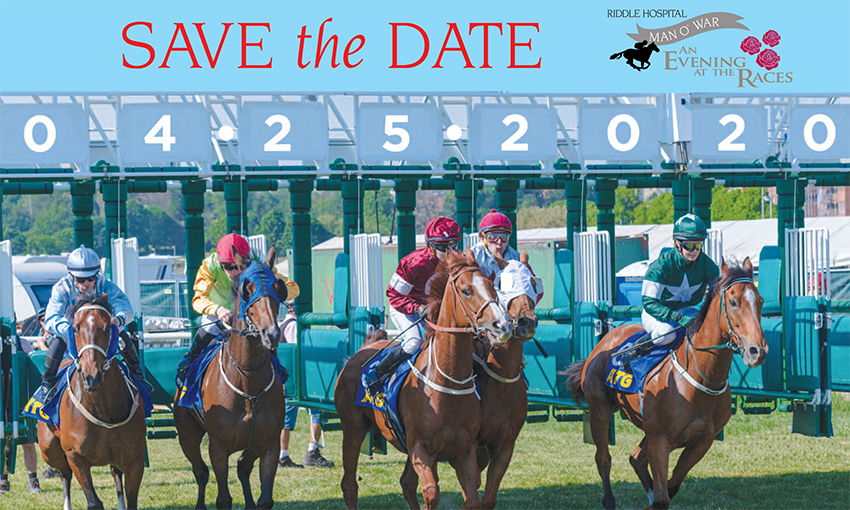 Save the date for Man O'War – An Evening at the Races!
Saturday, April 25, 2020 | Springfield Country Club
Look for your invitation in later this month!
For more information and sponsorship opportunities, visit mainlinehealth.org/manowar or contact Dan Green at 484.227.3651 or greenda@mlhs.org.