Riddle Delivers: The Birthplace at Riddle Hospital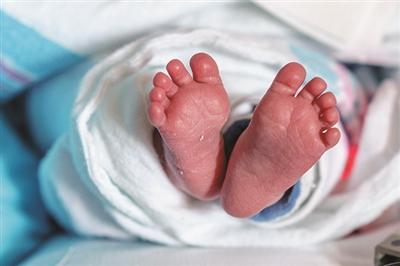 Expectant families have been choosing Riddle since the hospital first opened its doors in 1963. The Birthplace at Riddle is a choice that brings peace of mind, comfort and confidence. Mothers-to-be interact with our team of outstanding physicians, ready to handle any medical situation. They engage with a nursing staff that supports them during childbirth, cares for them after their baby is born, and helps them understand what their new baby will need once they leave the hospital. They experience an open-hearted atmosphere where family and friends are welcomed and where privacy and dignity are respected.
Today, The Birthplace at Riddle Hospital serves nearly 1,000 mothers and babies each year. The unit was dedicated in 1990 and is almost as old as the median age of mothers delivering there. While equipment has been upgraded over the years, there have been minimal changes to the environment. Patient rooms, bathrooms and common areas are worn and outdated, and clinical areas are not configured to operate efficiently. Although Birthplace patients report being pleased with their care, they rate the environment and facilities negatively.
With the child-bearing population in Riddle's service area growing significantly over the next decade, it is ever more important that The Birthplace remains a strong resource for families. Riddle is responding to the need by recruiting top-rated obstetricians, adding midwifery services, and committing to a comprehensive $5.2 million renovation of The Birthplace unit.
On behalf of The Riddle HealthCare Foundation Board of Directors, we invite you to support the Riddle Delivers project, which seeks to raise $3.9 million to ensure The Birthplace at Riddle Hospital can continue to serve the needs of its growing community.
Sincerely,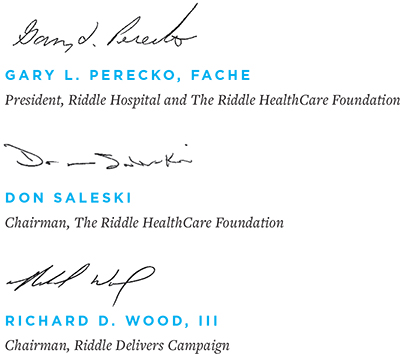 Meeting the needs of families
Now more than ever, women of childbearing age are particularly savvy consumers. Expectant mothers along with their partners and families seek comfort and amenities including modern facilities, private rooms and comfortable accommodations for sleep-in visitors. In fact, a current study shows that 57 percent of maternity patients select facilities and amenities first—before choosing their physician—and typically "shop" hospitals for the best birthing suites in the area. The Birthplace at Riddle Hospital is being overlooked as families travel further to give birth in hospitals with updated facilities.
After extensive review and planning, we are embarking on a renovation of The Birthplace that has two major objectives:
Upgrading and modernizing patient rooms and common areas
Redesigning the core of the unit to improve work flow to better serve mothers and babies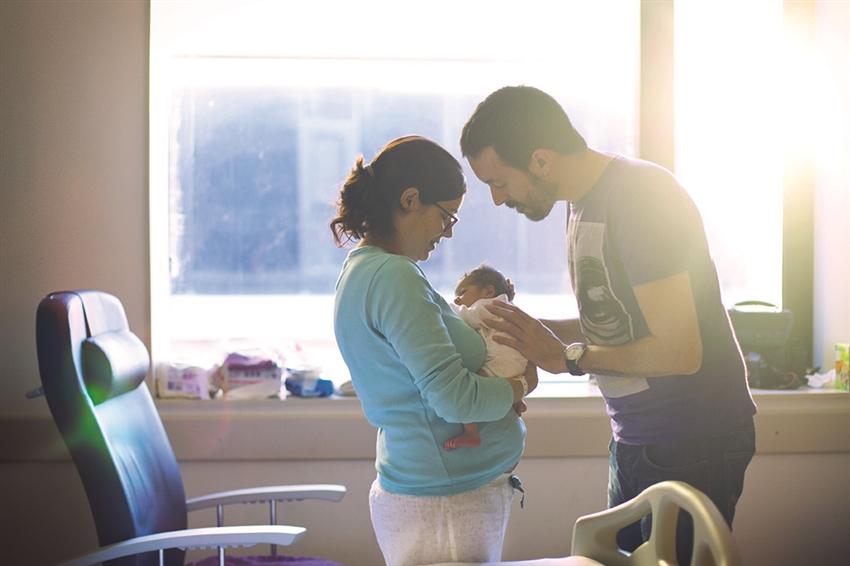 Planned improvements
18 private patient rooms updated with new cabinetry, flooring, furniture and renovated bathrooms
Updated common areas with modern finishes and new flooring
Centralization of the team station, placing nurses and physicians in closer proximity to patient rooms
Relocation of labor and delivery rooms and visitor and employee entrances to improve efficiency and work flow
Amenities for patients and families will include:

New welcome/information desk
New family/visitor waiting room with bathroom
Sleeper sofas or chairs for spouses/partners to visit in greater comfort
New parents' overnight room, allowing parents of baby in the NICU to sleep on the unit
"We are forever grateful for the care we received from all of the doctors and nurses involved in the delivery of our third baby. We felt very much at home and well taken care of. Without your team's quick thinking, things could have turned out much differently. We could not have asked for a better team to deliver all three of our babies!" – The Zampitella family, August 2018
A commitment to excellence, a culture of caring
Since opening over 55 years ago, Riddle Hospital has been rooted in service to the community, maintaining a warm and caring environment where every patient receives individualized care. In 2007, Riddle Hospital became a member of the Main Line Health system, a respected, award-winning network of four acute care hospitals; a premier facility for rehabilitative medicine; one of the region's largest multi-specialty physician networks; and additional research, educational, home health care, hospice, and community health programs.
Riddle Hospital has made significant investment in inpatient and outpatient clinical services to meet the ever-evolving needs of our community and the residents we serve. Since 2014, improvements include:
Opening of expanded emergency department with double the capacity and redesigned for more efficient treatment of both acute and ambulatory patients
Opening of interventional radiology/catheterization lab offering the most advanced image-guided procedures
Opening of a nuclear medicine suite and pulmonary rehabilitation suite, and renovation of the Comprehensive Breast Center, offering 3D mammography
Migration of electronic health records to state-of-the-art Epic system, speeding access to treatment and improving patient care
Launch of the da Vinci X® surgical system, a robotic-assisted platform for minimally invasive procedures across a variety of specialties
For more information, please contact Associate Director of Development, Gina Lee, at 484.227.4701 or [email protected].