Campaign launches to support advanced stroke care at Paoli Hospital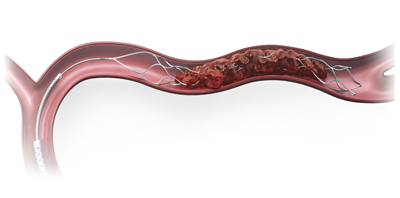 Paoli Hospital Foundation trustees and friends gathered at Applebrook Golf Club to learn about the hospital's Neurointerventional Program, which is slated to open in the fall of 2020. The neurointerventional lab, which will be built in existing shelled space within the hospital, will feature a biplane angiography system that allows surgeons to view blood vessels deep within the brain.
Using this advanced imaging equipment, surgeons can suction or remove blood clots using a stent retriever that is inserted with a catheter into an artery in the patient's groin. This procedure, called mechanical thrombectomy, will be a leading procedure in the new lab and is used to treat patients suffering from ischemic stroke.
Watch the video below to hear Dr. Jim Gengaro, vice president of Medical Affairs for Paoli and Riddle hospitals, explain how this new service at Paoli will have a broad impact in our region and ensure those suffering from stroke have timely access to the latest treatment options.
---
Your gifts at work: Looking back at fiscal year 2019's impact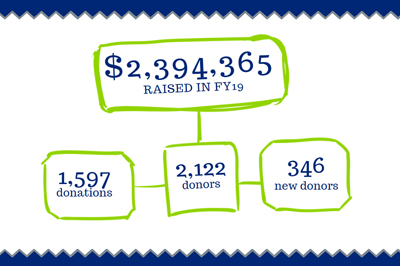 Charitable contributions touch so many areas of our hospital and allow for us to adapt to the evolving needs of our community. Over the past year, the support of more than 2,100 individuals helped advance patient care at Paoli Hospital, placing us on a path to deliver the leading-edge, compassionate care we are known for today. Below are just some of the highlights of what their philanthropic support made possible during fiscal year 2019:
Support for the Nursing Excellence Fund and the Fund for Excellence in Patient Care.
These funds provide educational opportunities for nursing and non-nursing staff, ensuring all employees are positioned to provide superior care.
The purchase of a video integration system for each of our operating rooms.
This upgraded system will provide high-definition visibility on-screen and allow the OR to run more efficiently by enabling an easy transition from one type of surgery to another. It also allows video broadcast capability for teaching or consultation.
An additional spine table for use during surgery.
The number of neurosurgeries at Paoli has increased and with it came the need for an additional spine table. This purchase resulted in an immediate impact on safety and efficiency in our operating rooms.
Paoli Hospital is proud to announce the planning of a new Neurointerventional Program, which will make Paoli a thrombectomy-capable hospital, able to deliver advanced treatment for stroke patients. In anticipation of the upcoming fundraising campaign to support the Neurointerventional Program, the Paoli Hospital Auxiliary made a $200,000 gift to the Foundation. The auxiliary's support over the years demonstrates how thoughtful individuals can make the difference in providing our patients with superior care well into the future. Our thanks to every person who partnered with Paoli over the past year to make the lives of patients and their families healthier and brighter.
---
Paoli Hospital Auxiliary invites you to a Royal Night Out at Bloomingdales in King of Prussia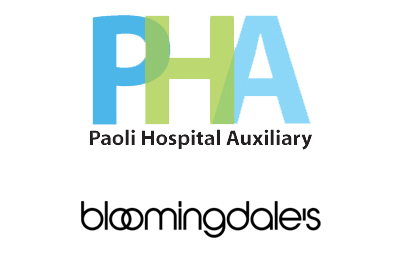 On Saturday, October 5, 2019 from 4:00–8:00 pm, please join Bloomingdale's King of Prussia General Manager Mark Thomas for a special evening to commemorate the grand re-opening of their Fine Jewelry Shop. Enjoy champagne and hors d'oeuvres while shopping an exclusive trunk show by Marco Bicego, Roberto Coin and Temple St. Clair. Ten percent of all sales will benefit the Women's Emotional Wellness Center at Main Line Health, King of Prussia. Space is limited, kindly RSVP to [email protected].
---
You're invited – Perinatal Loss Service of Remembrance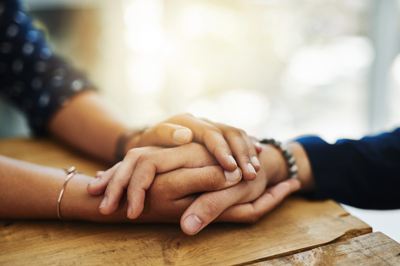 On Sunday, October 13, 2019 from 2:00–4:00 pm, Main Line Health will be hosting a service of remembrance for all loved ones who have experienced perinatal loss, regardless of how long ago, or where your loss occurred. The service will be held at 240 Radnor Chester Road, Radnor, Pa. and will include a time for open sharing if you, a family member, or friend would like to share part of your journey. To RSVP, call call 1.866.CALL.MLH (225.5654). Registration is requested, but not required.
---
Save the date! 25th Annual Mistletoe and Magic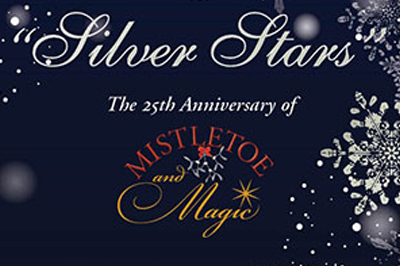 The Paoli Hospital Auxiliary invites you to the 25th Anniversary of Mistletoe and Magic on Saturday, November 23, 2019 from 6:00–11:00 pm at White Manor Country Club. This joyful celebration of exceptional men and women in our community will feature live entertainment, casino games, a silent auction, open bar and a sumptuous dinner. VIP sponsorship opportunities are available, please visit paoliauxiliary.org or contact Sheila at [email protected].