Introducing Jim Gengaro, DO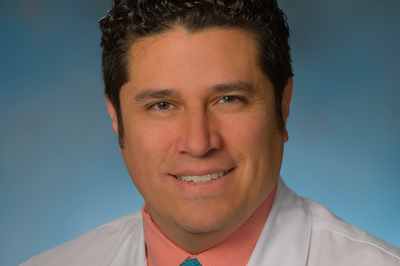 This month, Jim Gengaro, DO was appointed as regional vice president of medical affairs for Paoli and Riddle hospitals. Dr. Gengaro most recently served as campus chief of hospital medicine at Riddle Hospital and has served as physician lead for several key clinical transformation projects for both the inpatient and outpatient environments across Main Line Health. He was a member of the department of medicine's PIVOT team facilitating the build, training and adoption of Epic for the 800+ members of the department of medicine. Jim is highly regarded by his colleagues for his work ethic and his authentic concern for the patient and their family.
Dr. Gengaro did his undergraduate education at the State University of New York at Geneseo in biology, a Masters of Medical Science from Hahnemann, medical school at the Philadelphia College of Osteopathic Medicine and his internal medicine residency at Lankenau Medical Center. He has been board-certified in internal medicine since 2009. His career started as a member of the hospital medicine service at Lankenau. Jim and his wife Dana reside in King of Prussia and are parents of three young children.
---
Paoli Hospital Auxiliary's Fine Art Show to honor Lou Teti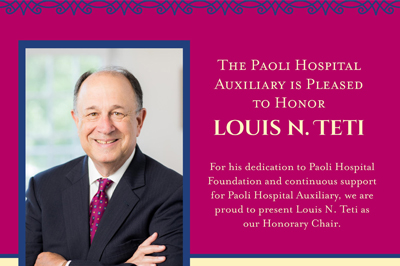 The Paoli Hospital Auxiliary's Fine Art Show will be held at White Manor Country Club on October 6th and 7th. The event kicks-off with an Opening Night Gala honoring Paoli Hospital Foundation Trustee Lou Teti. The evening will feature cocktails and culture from 6:30–11:00 pm on October 6th. The Fine Art Show continues from 11:00 am to 5:00 pm on October 7th.
The art show will feature the work of Jan Weir and original art expressions of over 50 locally and regionally known artists—many of whom will attend the gala on October 6th to talk about their work. For tickets and sponsorship opportunities contact Sheila Gerhart-Lauver at 484.565.1380 or paoliauxiliary@mlhs.org.
---
Your gifts at work: Nursing Excellence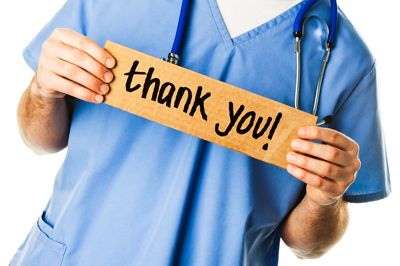 This past fiscal year, charitable support enabled 50 Paoli Hospital nurses to advance their training and education by attending national and regional conferences in their field of specialty. Gifts in support of Nursing Excellence to the Paoli Hospital Foundation, fund conference registration fees and travel expenses for our nurses. By attending these conferences, nurses are able to introduce new practices and technologies to the hospital nursing units, which benefit both nurse and patient. A few of the conferences attended this year include:
Immunity, inflammation and the gut microbiota
Holistic Nurses 38th Annual National Conference
Advanced trauma care for nurses conference
25th Annual Neuroscience Conference
Thank you to the 380 generous donors who contributed to Nursing Excellence this past year and helped provide our nurses with the resources to keep them engaged and learning how to best care for our patients.
---
Zoup! opens in Malvern, Paoli Hospital serves as charity partner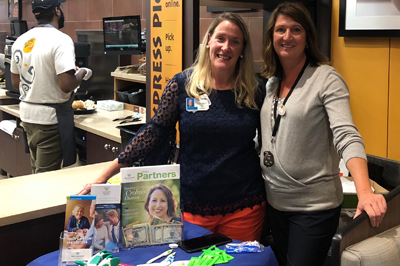 In preparation for Zoup!'s opening in Malvern, the restaurant held a series of preview events and served hundreds of complementary meals to guests who were encouraged to make a donation to the Paoli Hospital Foundation in return.
As Zoup!'s charity partner, Paoli Hospital Foundation staff was on-site to accept donations and share with diners how the hospital benefits from the charitable gifts. Meghan Sayer, executive director of the Paoli Hospital Foundation said, "We were thrilled for this opportunity to highlight the foundation and help welcome a community-minded business to our area."
Zoup! is a locally owned franchise, offering gourmet soups, salads and sandwiches for lunch and dinner. The newest location in Malvern, 650 Carnegie Boulevard, is located at Uptown Worthington.
---
Hospital hosts free Stewards of Children workshop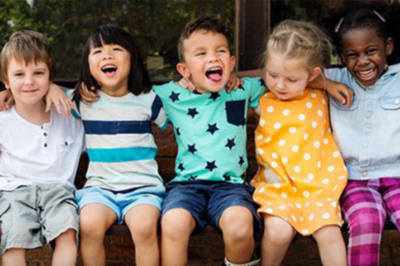 Stewards of Children® is a prevention training that teaches adults how to prevent, recognize and react responsibly to child sexual abuse. The program is designed for mandated reporters, organizations that serve youth, parents and individuals concerned about the safety of children. It is the only nationally distributed, evidence-informed program proven to increase knowledge, improve attitudes, and change child protective behaviors.
Wednesday, October 3, 2018 from 6:30–8:30 pm
Potter Room, Paoli Hospital
255 West Lancaster Avenue, Paoli, Pa.
This workshop is free and open to the public. Please register online or call Main Line Health at 1.866.CALL.MLH (225.5654).