Paoli Hospital teams up with American Red Cross to host blood drives
Many thanks to all who were able to donate blood at the September and October blood drives at Paoli Hospital—a total of 66 blood units was collected!
According to the American Red Cross, about one in seven people entering a hospital need blood. Although an estimated 38 percent of the U.S. population is eligible to donate blood at any given time, less than 10 percent of that eligible population actually do each year.
Christina Vaughan, of Paoli, donated in September's drive. She explains, "Giving blood is an easy way for me to give back and do something for others. I started donating about 20 years ago and since I have a rarer blood type, I feel even more compelled to donate."
Paoli's next drives will be December 15 and December 29, 7:00 am–7:00 pm, in the Potter Room.
Make an appointment and donate today
Use your traditional IRA to make your charitable gift this year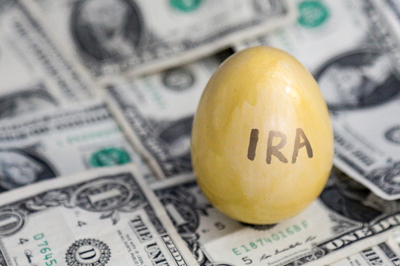 In late 2015, Congress enacted a permanent extension of the IRA Charitable Rollover provision. As a result, individuals 70½ or older can satisfy their minimum distribution requirement while donating up to $100,000 from their IRA account to charitable organizations without paying income tax on the withdrawal. If you take advantage of this provision, you can exclude the amount distributed to Paoli Hospital from your taxable income. As you plan your minimum required distributions for this year, if you do not need the money that you're required to take, consider using it for a charitable gift using the IRA Charitable Rollover.
In addition to the age limitation:
The gift must be made from an IRA – no other retirement plans (such as 401k, 403b or SEP accounts) qualify
Your gift must come to Paoli Hospital outright – it cannot be used to establish a life-income arrangement or support a donor-advised fund
Transfers must be made directly from a traditional IRA account by your IRA administrator to Paoli Hospital
Note that transactions from your IRA account can take a few weeks, so if you do plan to direct an IRA distribution to Paoli Hospital, please let us know so that we look for it.
Please contact Meghan Sayer, executive director of development for Paoli Hospital at 484.565.1688 or sayerm@mlhs.org for more details on this and other tax-advantageous methods of charitable giving.
Join us for "A Night in Monte Carlo"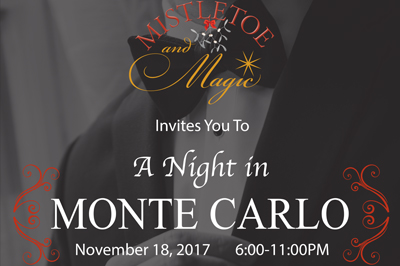 Mistletoe and Magic is the Paoli Hospital Auxiliary's major fundraising event. The theme this year is "A Night in Monte Carlo," and it is shaping up to be great evening. This event is open to the public and will be held on Saturday, November 18 at Aronimink Golf Club. We hope you will consider attending the event, as it is a fun way to support the hospital. Visit paoliauxiliary.org/mistletoeandmagic for full details and ticket purchases!
Register for a night in Monte Carlo
Gifts at work – Cardiac monitors
The Davenport Family Foundation and the Scholler Foundation recently awarded grants to the Paoli Hospital Foundation to support the purchase of three new cardiac monitors for the emergency room. The new monitors come with the capability of monitoring cardiac rhythm, non-invasive blood pressures, pulse oximetry (oxygen), invasive temperatures, exhaled CO2, and up to four invasive blood pressures. Cardiac monitoring is a non-invasive and simple diagnostic tool that allows clinicians to triage appropriately, resulting in more timely care for our sickest and potentially sick patients.
Volunteer Voices – Tim Michel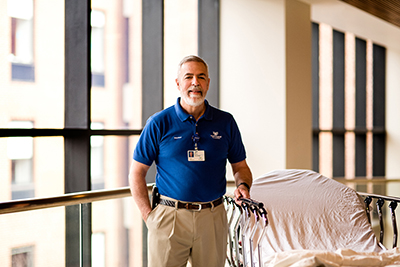 Have you ever wished there was something you could do to help others? Paoli Hospital is looking for people like you to join our volunteer team of 500 volunteers from age 15 and counting. Our volunteers are students, parents, grandparents, working professionals and retirees from all walks of life who support Paoli Hospital's mission to uphold the standard of excellence in care, educational information, technology and community outreach.
Tim Michel shared with us his reason for volunteering and the important work that he's doing here at Paoli.