Connecting with Bob Davis, Facilities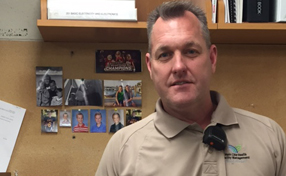 Bob Davis, a true Southern gentleman, knows his way around a toolbox. As a full-time Maintenance Mechanic, Bob is tasked with repairing and maintaining the air filtration system (HVAC) throughout the entire hospital. But he is always happy to share his many talents with the other members of the Facilities Department, from electrical to carpentry.
Bob cut his teeth building houses in Virginia, where, in 1999, he was fortunate enough to meet his wife Nikki Davis (Administrative Coordinator for the Family Centered Maternity Unit) while working on the construction of her brother's house. They married and he moved north to Pennsylvania where they're raising two young sons. The Davis family loves spending time together outdoors, enjoying activities like hiking, time at the pool, visiting family in Virginia and North Carolina and horseback riding.
When asked to recall a memorable moment from his seven years at Paoli, Bob shared his experience with a major water main break on Lancaster Avenue last summer that resulted in the loss of water pressure at the hospital. He was on his way home when he learned of the incident, but did not hesitate to respond to the call for help from his co-workers to amend the issue. Bob emphasized the importance of team work to keep costs low and reduce overtime.
---
Paoli Hospital honors nurses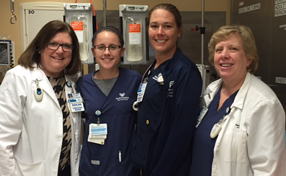 To mark Nurse's Week the Paoli Hospital Auxiliary hosted their annual "Nurses Tea" on Friday, May 6, 2016 in the Potter Room. Nurses from across the hospital were invited to enjoy complimentary refreshments and the opportunity to socialize with their peers. Other appreciation events presented Paoli Hospital's Recognition and Retention Committee included a pizza party, pretzels and water ice delivered directly to the nursing floors.
As a non-profit organization, Paoli Hospital counts on your support to retain and support the very best nurses. Charitable donations afford our nurses the opportunity to attend conferences and other training seminars that advance their knowledge and enhance their ability to provide the very best care. If you would like to make a gift in support of Nursing Excellence, please visit our website to make a gift online or call the Foundation at 484.565.1385.
---
Foundation hosts Spring Social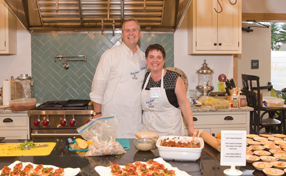 On Thursday, May 5, 2016, the Paoli Hospital Foundation hosted its annual donor appreciation event at the Barn at Valley Forge Flowers. Donors and Trustees came together for an entertaining evening which included cooking demonstrations led by Jim and Tracey Paradis, and Dr. William Greer with local food aficionado Miranda Brewer. The evening also featured lessons in creating floral topiaries and a wine tasting.
Invited guests were a member of at least one of the Paoli Hospital Foundation's giving societies, which include: the Potter Society (donors of $1,000 and up), Paoli Society (individuals who have made a planned gift to the hospital) and Loyalty Circle (donors of ten consecutive years). About 100 donors attended, in addition to staff. Seven guests brought their adult children, which was encouraged on the invitation. Sandra Baldino, Paoli Hospital Foundation Trustee, remarked "sharing our love of philanthropy, and Paoli Hospital especially, with the next generation is near and dear to my heart and something I am actively teaching my own young sons. It was great to see so many families sharing the evening."
View photos from the Spring Social.
---
Trauma Center sponsors symposium for first responders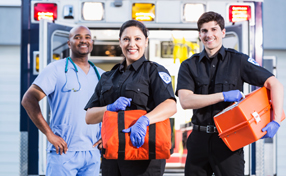 On Saturday, April 16, 2016 the Education Made Simple Conference, sponsored by Paoli Hospital, took place from 7:00 am–5:30 pm at the Desmond Hotel and Conference Center in Malvern. Faculty, including Dr. Kris Kaulback, Trauma Program Medical Director, presented on various topics related to burns, spinal injuries, crush injury traumas, the identification and treatment of novel drug abuse and HIPPA ethics.
The program, designed for pre-hospital emergency medical service personnel, emergency department and transport care nurses, and interested allied health care professionals, seeks to educate these individuals about current trends and clinical issues in the emergency care arena related to traumatic injuries, drug abuse, valvular heart disease and mass casualty incidence management.
---
Hospital Auxiliary raises funds with Annual Golf and Tennis Tournament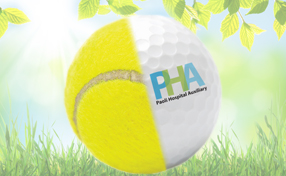 Over 140 golfers and tennis players enjoyed the picturesque greens of White Manor Country Club on Monday, May 11, 2016 in support of Paoli Hospital at the Auxiliary's annual Golf and Tennis Tournament.
The Auxiliary was proud to have Patty Holloway as the Honorary Chair as she completes her 11th year on the Main Line Health Board of Governors. Her children and their families surprised Patty with a special sponsorship recognizing her tireless efforts on behalf of Paoli Hospital and for instilling in them the importance of giving back to their community.
Proceeds from the event will assist in fulfilling the Auxiliary's $400,000 pledge to complete the Always There with Great Care campaign, as well as create a special Department of Surgery capital fund, for the purchase of essential surgical equipment and state-of-the-art technology.
---
Gifts support the hospital's high priority needs, such as new facilities and technology, or a gift can even be designated to support a clinical area, such as the Cancer Center or the Maternity Unit. If you would like to make a gift in honor of your caregiver, please make a gift online or call the Foundation at 484.565.1385.