Employee Giving Campaign raises over $65,000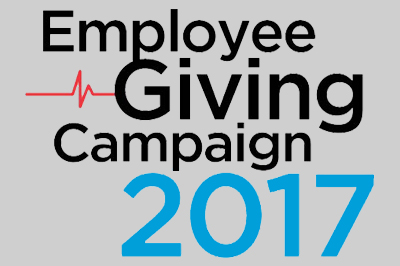 This year 360 employees supported the hospital by making a charitable gift to the Employee Giving Campaign. This fundraising campaign gives employees the option to make a recurring gift to the hospital through payroll deduction, or make an outright, one-time gift. Thank you to everyone who joined their colleagues in supporting this annual drive to raise money to support the hospital. All employee donors will be eligible for exciting raffles and promotions throughout the year.
Your gifts at work: Wound Healing Center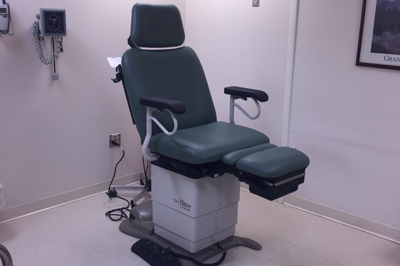 Charitable gifts to the Paoli Hospital Foundation recently supported the purchase of a new exam chair in the hospital's Wound Healing Center. The previous exam chairs were over 15 years old and in regular need of repair. The new chairs will increase patient comfort and minimize the risk of staff injury. Many of the Wound Healing Center patients are elderly with mobility issues and painful lower extremity wounds. Accessing a traditional exam table is difficult for these patients and lying down flat can be uncomfortable. The new chairs feature multiple adjustments for the seat, back, foot and arm rests to allow for more accessible exams and dressing changes.
Five employees win Willens Memorial Scholarship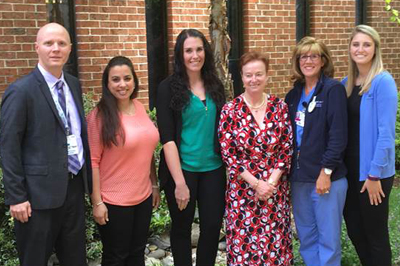 Five Paoli Hospital employees received the 2017 John S. Willens, MD, Memorial Scholarship. The winners are: Melinda Azat, ER registration; Sarah Nase, 3A; Lori Haraschak, Family Centered Maternity Unit; Julia Buonocore, registration, Main Line Health Exton Square; and Kristin Uher, 3A.
Each employee received $1,000 to help cover the costs associated with their educational goals. They each had to provide a "statement of career goals" and two letters of recommendation—one from the employee's supervisor and another, academic recommendation from a professor or advisor.
Pictured from left to right: Matt Magargal, vice president of patient care service; Melinda Azat; Sarah Nase; Joyce Willens; Lori Haraschak; and Julia Buonocore. Not pictured: Kristin Uher.
Karen and Chuck Thomas support the future of Paoli Hospital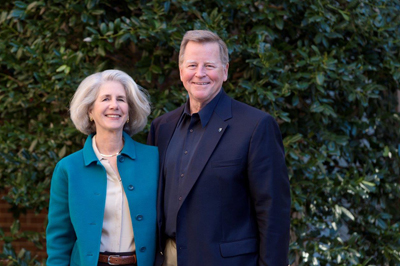 When Karen and Chuck Thomas started planning for their retirement, they wanted to make sure that they took all the right steps for themselves, their family and their community.
Karen worked at Main Line Health for over twenty years and they both use Paoli Hospital. They love the hospital and understand that, in this challenging, evolving environment, philanthropy is increasingly important in health care.
It was always part of their plan to give back. They chose to give through a charitable remainder trust because it made sense for them financially and created an opportunity to do something more substantial for organizations, like Paoli Hospital, that are important to them.
Some people may see charitable gift planning as too complicated or too risky. Karen and Chuck learned, however, that it was neither. By working with advisors who understood their goals and educated them about their options, they realized what was within reach.
We hope you share Karen and Chuck's desire to give back, and will consider including Paoli Hospital in your financial plans.
Volunteer Voices—Ferdie Lamb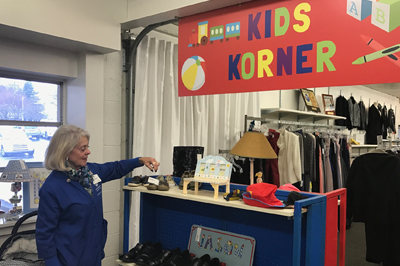 Ferdie Lamb of West Chester shares what it's like to volunteer at Paoli Hospital's Consignment Shop—The Palm Tree.