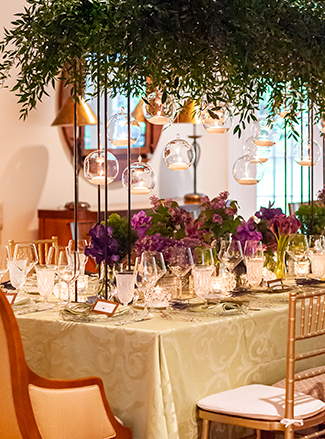 Enchanted Evening Dinner and Cocktail Party
In May, the Paoli Hospital Auxiliary hosted the long-anticipated Enchanted Evening-- the first in-person event in over two years! Patty Holloway, Foundation Board Chair, hosted the Enchanted Evening Dinner and Cocktail Party on May 14th and 15th at her home. Jack Lynch, President and CEO of Main Line Health, was honored and presented with a tribute book. A total of $350,000 was raised from sponsorships and auction items to support Paoli's new Interventional Procedure Suite. Dr. Sumeet Multani, a neuro-interventionist who will be working in the suite, presented updates and insights to the guests. Slated to open this summer, the Interventional Procedure Suite will provide a new service for stroke patients: the life-saving mechanical thrombectomy.
---
Best Wishes in Retirement to Pam Costanzi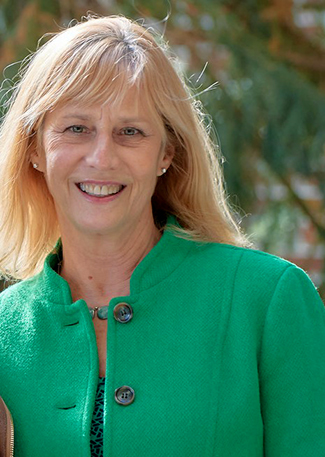 Paoli Hospital Foundation's Director of Development, Pamela Costanzi, retired on July 1, 2022, after eight successful years at Main Line Health! She has played an essential role as a front-line fundraiser as well as initiating the Grateful Patient Donor Program in 2014, chairing several successful Employee Giving Campaigns, and working on hospital wide initiatives such as the Heart Walk and Employee Auxiliary. In the more recent years, Pam raised funds for the new Interventional Procedure Suite and got to know many colleagues through COVID programs like the Screening Champions and Vaccine Ambassadors. Pam is looking forward to spending more time with her husband, being a full-time member of her Lewes, Delaware community, kayaking, and reading on the beach in her retirement. The Paoli team will greatly miss Pam but is excited for this next chapter for her! Stay tuned for the next e-newsletter to meet Lauren Ballas, the new Director of Development at Paoli Hospital Foundation.
---
Year-End Update from Jim Paradis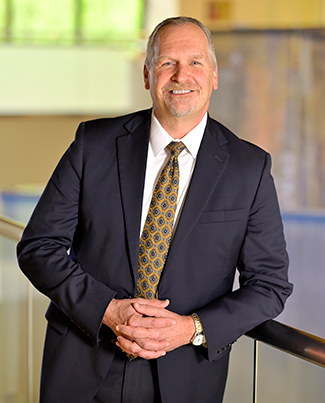 As we close the books on another fiscal year, I look back with gratitude for the support of the 1,323 donors who supported the hospital this year with a charitable gift. Your philanthropic support totaled more than $3 million in FY22. These gifts have been instrumental in our efforts to meet the growing health care needs of our community. With your support, I am pleased to share that we are on the cusp of realizing a new vision for stroke and heart care enabling us to treat high acuity patients right in their own community beginning later this summer.
This year Paoli Hospital has seen unprecedented volumes in the Emergency Department and inpatient units. The growing demand is the result of area hospital closures, combined with the fact that many of our patients are sicker and require longer hospitalizations. With minor renovations, 10 additional treatment areas were added to the Emergency Department and a Surge Capacity Unit was added to create an additional 10-15 beds on the inpatient side. Your gifts to Paoli Hospital this year provided an important source of funding, enabling us to address these capacity challenges while making important investments in updated technology and surgical equipment.
---
One-Armed Golf Challenge Raises Funds for AVM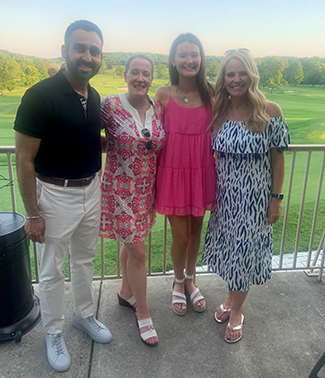 Local teen Kendall Kemm and her mother Leslie Gudel hosted a one-armed golf challenge to raise funds and awareness for a rare brain disorder called arteriovenous malformation (AVM).
At age 10, Kendall experienced a stroke, the result of a large Arteriovenous Malformation (AVM) that ruptured inside her head. Kendall's misfortune led her to form Kendall's Crusade, a foundation to support and assist others with AVM. With the help of her mom Leslie Gudel, a longtime reporter for Comcast SportsNet Philadelphia, Kendall has raised more than $450,000 to date. Earlier this year, Kendall's Crusade presented a $10,000 grant to Paoli Hospital to fund the specialized training for staff in the new Interventional Procedural Suite (IPS). Dr. Sumeet Multani, the site lead for Paoli Hospital's IPS, attended the golf outing and shared his gratitude for Kendall's dedicated efforts to advance the care for patients experiencing neurological emergencies like AVM, aneurysms, and stroke.