Book talk with Mary Ann Martin, Outpatient Medical Nutrition Therapist
"For anyone resolving to live healthier in the New Year, I would suggest reading a book that includes healthy lifestyle strategies. One such book is The Everything Mediterranean Diet by Connie Diekman.
The Mediterranean diet emphasizes whole foods, whole grains (like quinoa, rye and buckwheat) and healthy fats, with less emphasis on animal proteins. I like this book because it's straightforward, includes great recipes and also discusses the importance of daily physical activity, reduced stress and family interaction. This book is one of many I would suggest to maintain a healthy lifestyle."

We would love to hear feedback of a book you have recently read. Let us know what you have read or are currently reading.
---
Hospital drives help those in need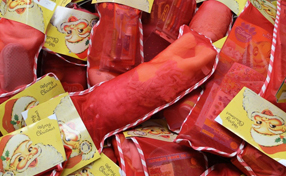 Last month, with the overwhelming support of hospital staff and visitors, the Community Health Services Department made significant contributions to local families in need. Hospital staff provided gifts for a total of 24 families, including 55 children, this holiday season.
A total of $1,110 was collected through Operation Warm to support the purchase of new winter coats for children in our community. Gift cards with a total value over $400 were donated to patients of the Phoenixville Clinic and Community Volunteers in Medicine. 93 stockings filled with toiletry items and small gifts were donated to the Salvation Army and 50 bags of food were collected for the Chester County Food Bank.
The spirit of giving continued this month with the Hospital's Martin Luther King Day of Service Project. Donations of peanut butter and jelly and tomato soup were collected and served at Children's Youth and Women's Alliance.
Thank you to all who supported these important initiatives for our community.
---
Physicians support Paoli Hospital with charitable giving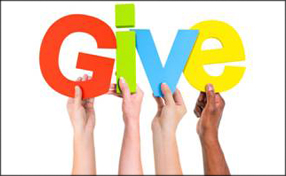 This past year, Paoli Hospital physicians collectively donated over $60,000 to the Paoli Hospital Foundation. These funds were directed towards important patient care programs within the hospital and services throughout our community.
Gifts of $1,000 or more from physicians are matched through a $1 Million Challenge Grant by two anonymous donors in support of the Foundation's fundraising campaign, Always There with Great Care. This campaign will generate a source of flexible funds designated to meet the highest priority needs of the hospital for years to come.
Physicians—please give today and double your impact! Make your gift online or in-person at the Paoli Hospital Foundation in MOB III, Suite 231.
---
Paoli Hospital serves the community as record-breaking snow blankets the region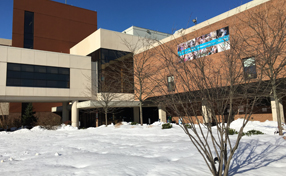 Paoli Hospital staff responded extremely well to the challenges brought on by one of the largest snow storms in Philadelphia's history.
Over 50 staff members slept overnight at the hospital, and some even hitched a ride with local police and ambulance crews. To ensure appropriate staffing, nurses from Paoli Hospital's Family Centered Maternity Unit camped out at nearby hotels and welcomed five 'blizzard babies' during the storm.
As one community member commented on the Paoli Hospital Facebook page: "Great caring hospital workers! Thank you for serving the community during the storm."
Paoli Hospital president, Jim Paradis, expressed pride and gratitude for the dedication of staff from across the hospital: "My thanks go out to everyone who made this possible—our clinical staff who kept our patients safe and calm, our facilities crew who continues to clean up the campus, our Food Service and EVS team who took such great care of their fellow workers, our Nursing Supervisors who managed our toughest staffing challenges, and all of the others who did so much, both on-site and remotely, to make sure that our patients and staff were safe and well cared for. I am very proud to be a part of your team."
---
Leave a legacy this year!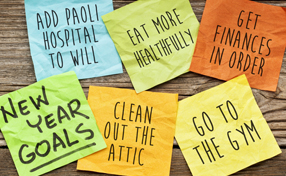 Each year, January offers a fresh start. It's the perfect time to review the estate plans that you have in place, and make updates accordingly. (If you have not yet created a will or living trust that should be at the top of your To Do list!)
As you update beneficiaries or adjust designations, we hope you'll consider including Paoli Hospital in your will or financial plans. We can provide you with the simple language needed to make this addition.
An even simpler way to leave a gift that helps provide for the future of our organization—that can also help reduce taxes for your heirs—is to name Paoli Hospital the full or partial beneficiary of a retirement, brokerage, or bank account. There are so many easy and powerful ways to leave a lasting legacy at Paoli Hospital—and we can help you develop a plan that integrates your charitable, family and financial goals. Call us at 484.565.1394 and cross one item off your new year's To Do list!
Will you consider including Paoli in your plans? Visit PaoliGift.org to help us better understand your reasons and readiness for giving! You'll receive a free blanket just for responding! Or contact Pam Costanzi at 484.565.1394. To learn more about planned giving at Paoli Hospital visit plannedgiving.paolihospital.org.
---
Honor your caregiver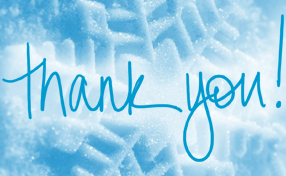 Patients and families whose lives have been touched by the care they or a loved one has received at Paoli Hospital often make a gift in honor of their physician, nurse or staff. Last month, the Foundation received gifts in honor of the following individuals:
Sumanth Atluri, MD
Myles Bastable
James R. Bollinger, MD
Michael J. Buongiorno
Barry H. N. Burkhardt, DO
Cancer Center Staff
Mark E. Chasteney, MD
Barrett and Addison Conway
Julianne Cyr
Michael B. Dabrow, DO
Beverly Damiani
Jean A. DeSantis
Nancy, Charlie, Jodie, Teddy, Trevor and Randi Dunlap
Steven A. Ebner, MD
Emergency Room Staff
Alan J. Ezzell
Family Centered Maternity Unit Staff
Christina S. Felder
Robert C. Fried, MD
Eleanor Fudeman
Charles S. Gawthrop, MD
Aaron M. Giltner, MD
Matthew A. Goldstein, MD
Theresa M. Greco
William R. Greer, MD, FACP
Kevin T. Grier
Theresa M. Greco
William A. Grier
Lucy Hartman
Barbara P. Hughes, MD
Sharon Humbarger
Julie Humphries
Valerie T. Hunt, MD
Lawrence I. Katin, MD
Donna and Jack Kraynak
Scott A. Kripke, MD
Sue Litzenberger
Gus Maharis
Maura K. McIntyre
Donna M. Muha
Janet L. Nash, PhD
Olivia Nawrocki
NICU Staff
Nursing Staff
Nursing Staff - Chemotherapy Room
Nursing Staff - Pain Resource
Nursing Staff 3 Main
Nursing Supervisors
Charles J. Odgers, IV, MD
OR Nursing Staff
Orthopaedic Staff
PACU Nursing Staff
PA/NP Surgery Providers at Paoli
Robert Pinsk, MD
Ann E. Reilly, MD
Elena Riccardi
Ellana Rodriguez, MD
Christopher Rofi
Mary N. Roy, MD
John and Jessica Royer
Donald G. Samuelson, MD
Joan, Rita and Chris Schubert
Diane Schuster
Robert T. Schuster, MD
Kathryn Shaw
Jenifer G. Slone, MD
Joseph and Maria Stellabotte
Barbara J. Tachovsky
Debra A. Tagland
Tamara A. Trella, MD
Barbara A. Wadsworth
Cynthia, Bill, Reed, Todd, and Scott Westerman
Wound Healing Center Staff
Jean K. Yi, MD
Michele J. Ziskind, MD
---
Gifts support the hospital's high priority needs, such as new facilities and technology, or a gift can even be designated to support a clinical area, such as the Cancer Center or the Maternity Unit. If you would like to make a gift in honor of your caregiver, please make a gift online or call the Foundation at 484.565.1385.