Paoli Hospital Foundation welcomes three new trustees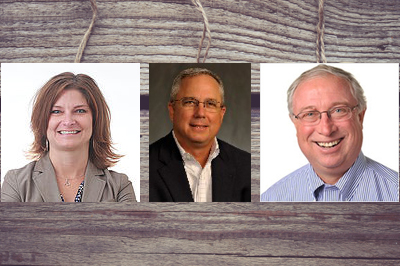 The Paoli Hospital Foundation recently welcomed Denise Hubley, Cary Toner and Wayne "Skip" Withrow to its Board of Trustees. Mrs. Hubley is the chief financial officer at Balfour Beatty Investments where she is responsible for overseeing the company's accounting, finance, information technology, risk management, marketing and human resources functions. Mr. Toner is the CEO of TDG Brokerage, a national life insurance brokerage agency. Mr. Withrow is an executive vice president at SEI Investments and has profit and loss responsibility for the SEI Advisor Network.
The trustees of the Paoli Hospital Foundation work closely with foundation staff to build and maintain the culture of private philanthropy that is so essential to our health care mission. Their efforts help ensure that Paoli Hospital has the resources it needs to fulfill its commitment to offering personalized, leading-edge care.
Your gifts at work: Supporting our cardiac rehab patients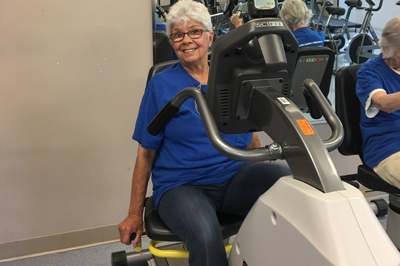 This past year, philanthropic gifts totaling more than $5,500 were designated to support the Cardiac Rehab Program at Paoli Hospital. Charitable contributions were made by Paoli Hospital employees, grateful patients and the Scholler Foundation to support the purchase of a new treadmill and recumbent bike for cardiac rehab patients.
Every week, there are about 200 patient visits to the Paoli Hospital Cardiac Rehabilitation Department. Patients receive supervised exercise and counseling to reduce their risk of heart attack and hospital admissions. The cardiac rehab team includes cardiovascular nurse specialists, a certified diabetes educator, exercise physiology specialists, and nutritionists. On the behalf of the cardiac rehab staff and the patients served, we thank the many generous individuals who made these purchases possible.
Show your heart some love with Nirav Mehta, MD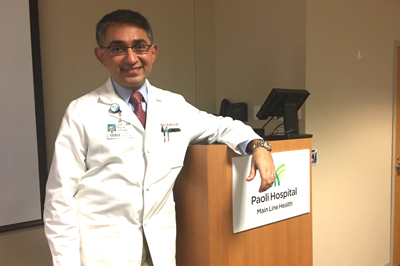 Every day we make choices to protect ourselves and our families. In many ways protecting yourself is second nature. Do you know what you can do to protect yourself from the leading cause of death in the U.S.?
In celebration of Heart Month this February, Dr. Nirav Mehta suggests the following tips to reduce your risk for cardiovascular disease.
Know your numbers – High blood sugar and high cholesterol may not have symptoms until it's too late. Get these levels tested routinely and keep them under control. The only thing worse than finding out you have an issue is not finding out until it's too late. Dr. Mehta cited the following national guidelines:

Total cholesterol < 200 mg/dL
LDL < 100 mg/dL
HDL > 40 (males) > 50 (females)
Triglycerides < 150 mg/dL
Fasting blood sugar <100 mg/dL
Body mass index (BMI) 18–25
Blood pressure <140/90 on treatment

Look before you eat – Eat a variety of fruits and vegetables—at least five servings—every day. They are naturally low in fat and high in vitamins, minerals and anti-oxidants. Eat a variety of grains and consume leans meats. Consider heart-healthy cooking oils like olive oil, sunflower oil or soybean oil. Less than 2% dairy fat is recommended. Monitor sodium intake and eat smaller portioned meals with frequent healthy snacks.
Exercise, exercise, exercise – Moderate intensity physical activity for 30–45 minutes on most days of the week is recommended. Inactivity is a risk factor for cardiovascular disease. Studies show that retired men who walk more than two miles per day cut their mortality rate in half.
Stop smoking NOW – The risk of heart attack decreases within 24 hours after an individual stops smoking. Call 1.800.CALL.MLH for free smoking cessation classes.
This information was adapted from Dr. Mehta's presentation Show your heart some love, part of the Learn Well, Live Well [https://www.mainlinehealth.org/specialties/learn-well-live-well] educational series. Visit mainlinehealth.org/events [https://www.mainlinehealth.org/events] for more information on free community educational programs in and around your community.
With thanks, Ron and Michaleen Allen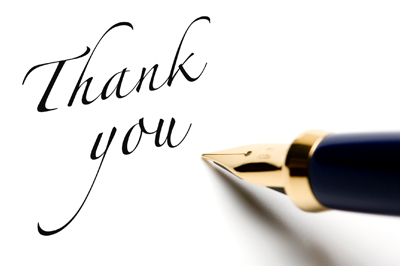 Grateful patient and former Paoli Hospital Foundation Trustee Ron Allen recently shared his experience in Paoli's Cath Lab. Read Ron and Michaleen's letter below and don't hesitate to share your own story!
On January 20, 2017 I had a full ablation procedure done at the Cath Lab, in Paoli Hospital. The procedure was very long that day, and performed by Dr. Matthew Goldstein, who did an excellent job along with a very competent Cath Lab team and cardiac team standing by. Also the care given to me overnight, in room 3227, was second to none. Margaret, the nurse on duty for most of my stay, did an excellent job in taking care of me.
In honor of those people mentioned above, my wife and I would like Paoli Hospital to accept this donation, to be used in the Cath Lab/Cardiac Area. I wanted these people to be recognized and thanked for the excellent work they did and continue to do for Paoli Hospital.
Again, many thanks!
Ron and Michaleen Allen
Hospital employees contribute $22,000 to Paoli Hospital Auxiliary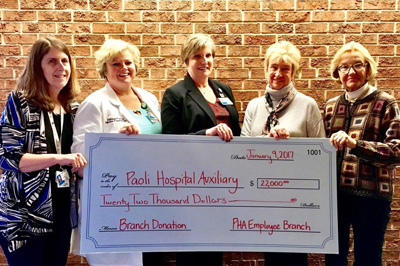 The Paoli Hospital Auxiliary's (PHA) Employee Branch is a core group of 19 individuals who, through hard work and a desire to assist the hospital with its programs, raised more than $22,000 during its second year. The branch recently presented the PHA Executive Branch with a $22,000 check, to be included in the PHA annual pledge to the hospital.
Fundraising events by the Employee Branch in 2016 included individual vendor sales, a chartered bus trip to NYC, a vendor expo (with 12 vendors onsite), a fall art show and a silent auction at a community event at the Desmond Hotel.
---
Gifts support the hospital's high-priority needs, such as new facilities and technology, or a gift can even be designated to support a clinical area, such as the Cancer Center or the Maternity Unit. If you would like to make a gift in honor of your caregiver, please make a gift online or call the foundation at 484.565.1385.