Book talk with Dan Buckalew, Manager, Health and Productivity at Main Line Health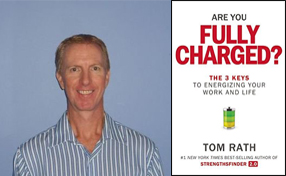 "I have recently finished a book I found very interesting, and hope to implement many of the concepts and tips in my daily life.
The book is Are You Fully Charged? by Tom Rath, who I heard speak recently at a conference. The subtitle is 'The three keys to energizing your work and your life.'
The author starts with one of the key principles; that we should focus on those things in our lives that truly have meaning. We all do so many mundane activities and spend time on things that are not important, that we don't find the time to do what really has meaning for us… those things that give us joy and energize us. These are the areas of our lives that make us feel fulfilled, provide a change, make us happy.
This book really made me think about how much time I waste worrying about things that, in the big picture, aren't really all that important. I now try to focus as much of my time and attention on things that really matter to me.
Another key point in the book, that I think we are all guilty of, is by trying to do a little of everything we accomplish nothing of substance. The book provides some insights into how to discern what is important to YOU, not others, and to focus on it.
I don't want to give any more away, as it is a good, quick read."

We would love to hear feedback of a book you have recently read. Let us know what you have read or are currently reading.
---
Community-based "Ask a Nurse" program reaches Parkesburg residents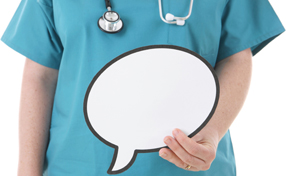 Residents of the Parkesburg community now have an opportunity, twice a month, to meet one-on-one with a Paoli Hospital nurse. The "Ask a Nurse" program is the result of an emerging partnership between Paoli Hospital's Community Health Services Department and the Parkesburg Point Youth Center.
Each month, this program reaches an average of 15 individuals in the Parkesburg community. Many of the individuals are seeking routine preventative care, like blood pressure, cholesterol and glucose screenings. "The regular frequency of the 'Ask a Nurse' program has allowed for important follow-up to occur with an underserved population in a non-traditional health care setting," explains Brad Zerr, Director of Community Health Services.
The Point is a community center that provides evening meals and after school activities to low income families. The goal of Paoli's Community Health Services department is to advance the health and wellness in our community through health education, screenings and support groups.
---
Matt Magargal named Vice President of Patient Care Services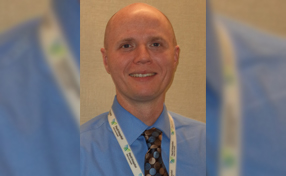 Matt Magargal, RN, BSN, MHA, PHRN, NE-BC, has been named vice president, Patient Care Services, at Paoli Hospital. He most recently served as director of Nursing at Paoli.
Prior to this position, Magargal served as a patient care manager at Paoli, manager of the Vascular Access Team and administrative supervisor at Riddle Hospital, Emergency Department staff nurse, and paramedic.
In an announcement to Paoli Hospital employees, Hospital President Jim Paradis said, "Matt was chosen after an extensive search of qualified candidates, both external and internal to Main Line Health, and was selected because of his strong track record of effective leadership, extensive clinical and operational knowledge, and sound problem solving and decision-making skills. The decision to hire Matt as VP of Patient Services was made with input from all groups that participated in the interview process including physicians, managers and front-line staff."
In his new role, Magargal will lead nursing staff and further develop Paoli's already excellent patient care, strong culture of safety and effective shared governance model.
Magargal is a member of the American College of Healthcare Executives, the American Organization of Nurse Executives, the Healthcare Leadership Network of the Delaware Valley and the South Eastern Pennsylvania Organization of Nurse Leaders. He is currently completing his doctorate in nursing practice.
---
Baby and children merchandise now available at the Palm Tree
UPDATE: The Palm Tree has closed. This article exists for posterity purposes only.
Spring is on its way, and the time has come to clean out your family's closets! The Palm Tree is excited to announce they'll soon be accepting children's merchandise for consignment and donation.
Items include:
Clothing (newborn to kid's size 12)
Accessories
Furniture
Strollers
Toys
Books
The Palm Tree is a consignment boutique owned and operated by the Paoli Hospital Auxiliary, located in the Depot Shoppes on Lancaster Avenue in Paoli. Browse the racks and you'll find fashions from high-end retailers, such as Loft, Eileen Fisher, Talbots, Tahari and Chico's. Since 2014 the Palm Tree has contributed over $225,000 to support programs and services at Paoli Hospital.
Acceptance of merchandise will be based on the condition (must be new, or like-new) of the items. Please call [redacted] to schedule your appointment or drop-off!
---
Paoli Hospital Foundation Board welcomes new trustees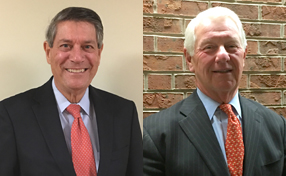 At the January 27, 2016 Board of Trustees meeting, the Paoli Hospital Foundation welcomed two new Board Members: John D. Diederich (left) and John J. Hewes (right).
John Diederich is a Senior Advisor and former Chief Operating Officer and Managing Director of Royce & Associates, LLC. Mr. Diederich has 35 years of experience in the investment management business and has been with Royce for over 20 years. Mr. Diederich is currently a Board Member of Applebrook Golf Club.
Jack Hewes is currently retired from MBNA where he was CEO of consumer and business lending products. From March 2008 until he retired, Mr. Hewes was the Senior Executive Vice President and Chief Lending Officer of SLM Corporation, the student-loan servicing company better known as Sallie Mae. In addition, he served as Chairman of the Sallie Mae Bank. Mr. Hewes is currently a Board Member of the Villa Maria Academy H.S., as well as a past Trustee of Gettysburg College and Honorary Member of the Board for Big Brothers, Big Sisters of Delaware.
As Paoli Hospital Foundation Trustees, Mr. Hewes and Mr. Diederich will work closely with Foundation staff to build and maintain the culture of philanthropy within the hospital and throughout our community. Their support and dedicated efforts will help ensure that Paoli Hospital has the resources it needs to fulfill its health care mission.
---
Honor your caregiver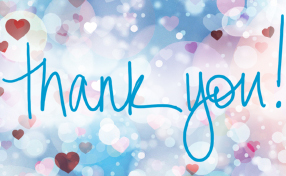 Patients and families whose lives have been touched by the care they or a loved one has received at Paoli Hospital often make a gift in honor of their physician, nurse or staff. Last month, the Foundation received gifts in honor of the following individuals:
Mary Pat D. Ahern
Nicholas C. Battafarano, MD
Matthew J. Budway, MD
Cancer Center Staff
Sister Regina Cecelia
William R. Greer, MD, FACP
Ralph A. Lanza, MD
Mary Mattson
Lori Monday
Susan B. Ohren
Kasie Ross
Richard P. Tucci, MD
Rebecca S. Witham, MD
---
Gifts support the hospital's high priority needs, such as new facilities and technology, or a gift can even be designated to support a clinical area, such as the Cancer Center or the Maternity Unit. If you would like to make a gift in honor of your caregiver, please make a gift online or call the Foundation at 484.565.1385.