Community donates to support emergency department expansion
In early 2023, Paoli Hospital will begin construction on a critical expansion project that will add eight new treatment rooms to our existing 28-room emergency department. Over the past several months, the Emergency Department has been consistently operating at or over 100 percent capacity. These unprecedented volumes are due in part to area hospital closures as well as a greater severity of illness in the community.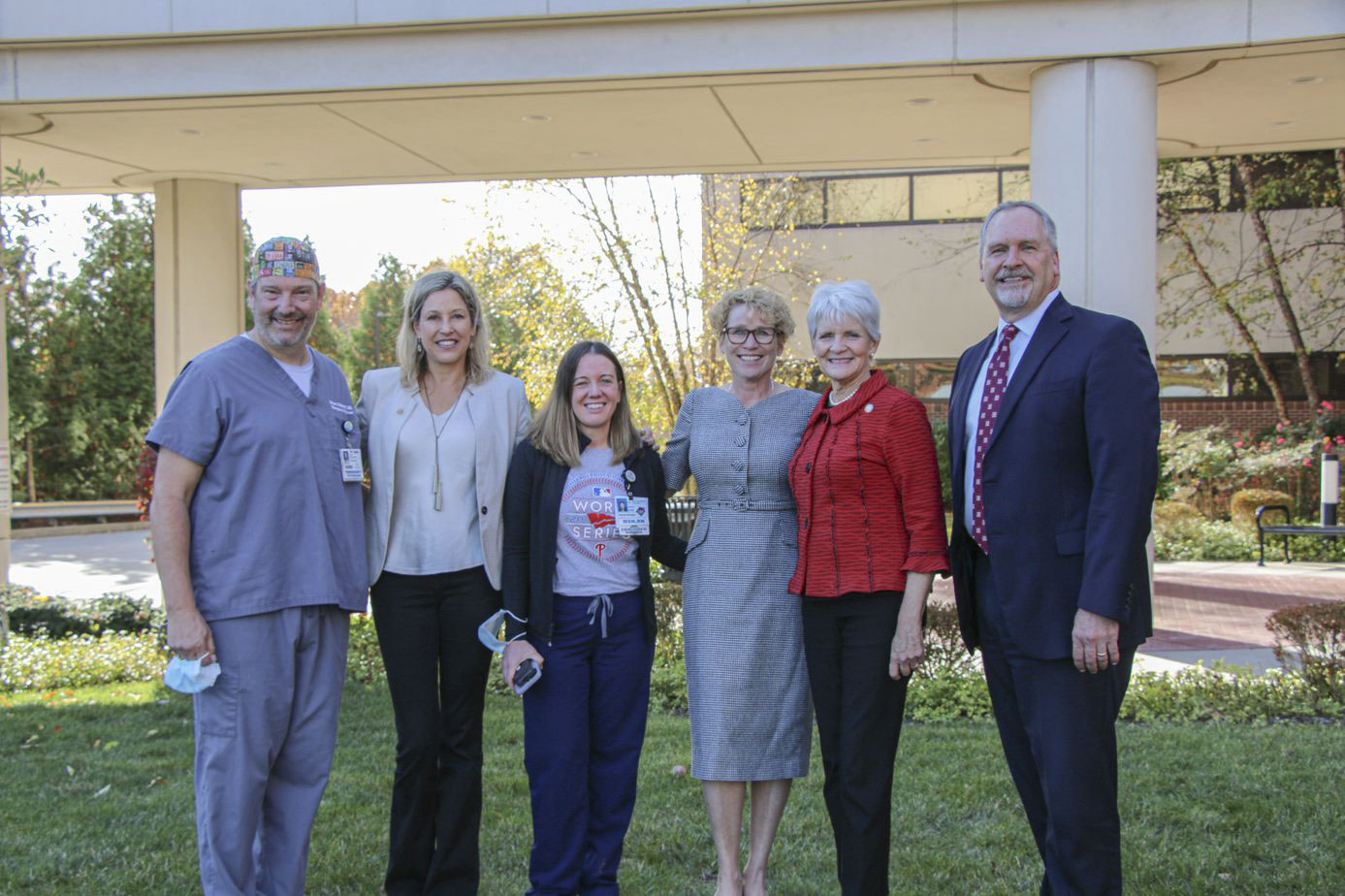 Philanthropic gifts from our community totaling $220,000 from grateful patients, physicians, employees and area businesses are helping to support this high priority capital project. In addition, $2.1 million in federal grant funding was secured by state Senator Carolyn Comitta, state Rep. Melissa Shusterman, and state Rep. Kristine Howard to fund the expansion. To support the Paoli Hospital expansion project, make a gift here or consider sponsorship of the Golf Classic held on May 16th at Applebrook.
---
Auxiliary decks the halls of Paoli Hospital
The Paoli Hospital Auxiliary brought their holiday cheer to the hospital earlier this month as volunteers gathered to decorate 22 trees located throughout the medical office buildings and the hospital. The festivities culminated with the Tree of Lights celebration in the hospital atrium. Decorated with twinkling lights, beautiful ornaments, and colorful stars, the Tree of Lights symbolizes gifts made to Paoli Hospital in memory of loved ones or as tribute to caregivers.
---
Clinical Spotlight - Interventional Radiology
On a monthly basis, the Interventional Radiology team at Paoli cares for 350-400 patients. Interventional Radiology provides a vast variety of image-guided, minimally invasive procedures ranging from performing thrombectomy and thrombolysis for the removal of pulmonary emboli and large blood clots in the legs to performing kyphoplasty to stabilize vertebral fractures to placing chest ports for cancer treatment. They are also involved in treating uterine fibroids, treating varicose veins and venous ulcers, treating active bowel bleeds, draining abscesses, performing image-guided biopsies, ablating tumors, placing feeding tubes, and performing image-guided lumbar punctures. Post-partum hemorrhage after childbirth can also be treated with a temporary embolization of the uterine arteries. This is a life-threatening emergency, and without the interventional radiologist, the only other viable treatment option is emergency hysterectomy.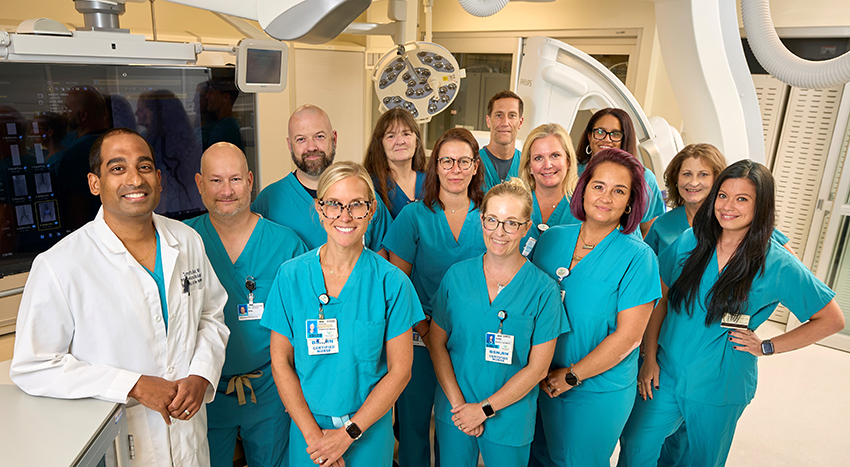 In life-threatening emergencies, Interventional Radiology (IR) is available round-the-clock and serves as a key member of Paoli Hospital's Trauma Team. To stop internal bleeding, the IR physician guides a catheter through the artery and then blocks the bleeding vessel with coils or a slurry of gel foam. The IR team can often preserve damaged organs like the spleen and liver with minimally invasive embolization. Sumanth Atluri, MD, Main Line Health System Chief of Interventional Radiology, sees firsthand how philanthropy funds these advancements. He explains, "I support the hospital with charitable gifts, and I am proud that so many employees and physicians across the radiology department are donors, too."
---
Speaker Series – coming in 2023!
Join the Paoli Hospital Foundation for a speaker series covering a range of relevant topics to help navigate your health care in the new year. RSVP here for our first event scheduled for Thursday, January 26th at noon featuring Ernest Gillian, MD.
Dr. Gillan is Board Certified in Family Medicine and Geriatrics and will answer your questions on Zoom. He will discuss matters like, "When to go where?" and share important insights around health care planning and finding a specialist.
Additional speaker events coming in 2023 will include Managing Mental Health, Technology Trends in Health Care, and End of Life Planning. Interested in learning more or have a particular topic of interest? Send us an email and we will keep you informed!
---
Partners Magazine - Hot Off the Press!