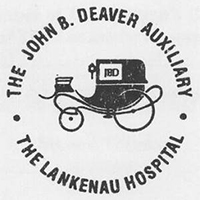 The John B. Deaver Auxiliary of the Women's Board of Lankenau Medical Center, was named after Lankenau's highly esteemed surgeon, John Blair Deaver, MD. This volunteer organization has contributed many years of service to and fundraising for Lankenau Medical Center.
The Deaver Auxiliary was organized in March, 1934 by Florence Mary Dreer Hessenbruch. Mrs. Hessenbruch also served as the Auxiliary's first President. The first meeting of the Auxiliary took place on April 9, 1934 with 17 members present.
From its modest beginning as a service organization making surgical dressings for the hospital, the Auxiliary has grown into ever-expanding activities, interests and programs. Today the primary focus of the Auxiliary is fundraising in support of Lankenau's progressive expansion of programs and services that enhance patient care. Over the years, the money raised has contributed to the establishment of Lankenau's Ambulatory Surgery Unit, a Labor/Delivery/Recovery Room and the Outpatient Physical Therapy Room. The Auxiliary also equipped the Histology Lab in the Lankenau Institute for Medical Research and contributed to the renovation of the Emergency Department. More recently, funds raised supported The Women's Board's $1 million commitment to the Life Begins at Lankenau campaign, which involved a major renovation and expansion of the Mother/Baby and Neonatal Intensive Care Unit. In 2011 the Women's Board made its second $1 million pledge, this time in support of the Master Facility Project—the largest expansion and renovation project in Lankenau's history.
The achievements and generosity of the Deaver Auxiliary are a true reflection of the resourcefulness and inspired nature of its members. The Auxiliary's involvement at Lankenau has proven to be monumental throughout the course of Lankenau's 160 year history—and shows much promise for our future.
---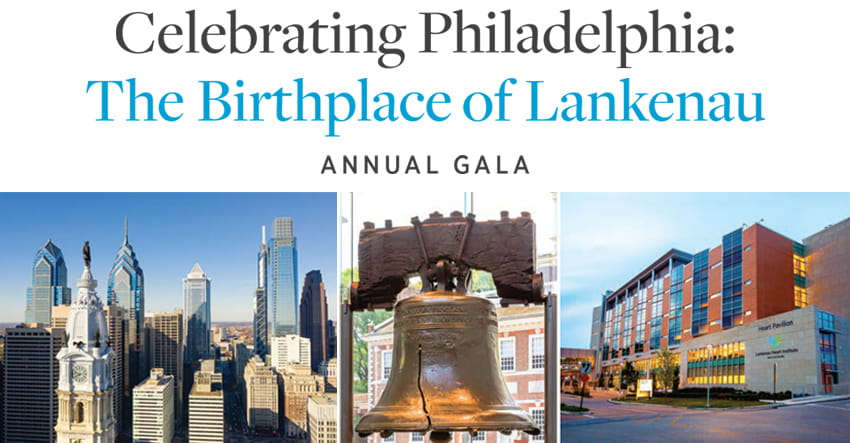 Join us for Celebrating Philadelphia: The Birthplace of Lankenau, Saturday, March 21, 2020
Join the John B Deaver Auxiliary of the Women's Board of Lankenau Medical Center as we honor the city where it all began—160 years ago! Our annual dinner gala will benefit cardiovascular research and cardiac care, providing critical support for both the Lankenau Heart Institute and the Lankenau Institute of Medical Research.
Learn more about our annual gala
---
Contact us
Mary Beth Catania, Administrative Assistant, Women's Board of Lankenau Medical Center
Volunteer Office - B9
Lankenau Medical Center
100 East Lancaster Avenue
Wynnewood PA 19096
484.476.2139
Fax: 484.476.2181