Lankenau Golf Invitational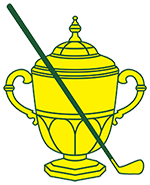 Monday, June 6, 2022
Presented by The Women's Board
Gulph Mills Golf Club
Lunch then Shotgun Start: 1:00 pm
On Monday, June 6, 2022, The Women's Board of Lankenau Medical Center will gather for the 29th Annual Golf Invitational to benefit Lankenau's patients and programs. We are pleased to be returning to the Gulph Mills Golf Club – a historic, exclusive, and unique golf course where many golfers desire to play.
The Golf Invitational offers an opportunity for friends of Lankenau to promote their businesses and treat valued clients or employees to a great day of golf. Proudly brought to you by the Women's Board, this year's golf outing proceeds will be benefiting our initiatives and Emergency Department priorities, which has been the cornerstone of Lankenau's response to the COVID-19 pandemic.
We recognize the recovery from the pandemic has challenged all healthcare teams and as we move forward engaged and strengthened by the resilience of our community, we will strive to take every necessary measure to make this a successful event.
This exciting day is only possible through the generous support of you, our sponsors. If you would like your company name included on our invitation, please use the form below to purchase a sponsorship or make a donation online. Providing an email contact will allow us to keep you informed with updates as we get closer to the event. Given the dynamic nature of COVID-19 pandemic and guidelines from Main Line Health, we may be unable to host a seated lunch or dinner reception. If meals need to be modified, we will be offering a revised tax-deduction for event sponsors/participants.
For more information, email [email protected] or call 484.476.2139.