Cancelled - 29th Annual Golf Invitational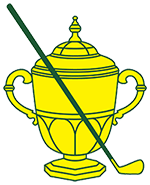 Thank you to our friends and supporters!
Due to Covid-19 and our focus on community health / wellness all events for 2020 have been rescheduled for 2021!
Watch for more information
Golf 2021 – June 7, 2021
Gulph Mills Golf Course
As our region and our local communities continue to proactively institute social distancing measures to prevent the spread of COVID-19, Main Line Health has canceled all in person events of more than 10 people until at least January 1, 2021. Instead, we will use virtual solutions and platforms to continue our mission of engaging and connecting with our patients and community during this time. Stay connected with us on social media and through our Well Ahead newsletter for the latest MLH news, happenings and virtual events to come.