Despite storms, Main Line Health didn't miss a beat
Bryn Mawr Rehab Hospital, and all of the Main Line Health hospitals, remained open, operational and ready to serve patients throughout the extreme weather this winter season. Our staff went above and beyond, with many staff members staying late, coming in early or even sleeping over, to ensure our patients continued to receive the care and attention they needed. Staff members truly illustrated their commitment to offering a superior patient experience.
Local newspapers reported that Main Line Health teams prepare for emergency situations such as extreme weather throughout the year, and all staff is prepared to ensure that the hospitals continue to run smoothly.
In a message to employees, Main Line Health President and CEO Jack Lynch thanked "our employees, physicians and volunteers for their commitment to delivering a superior patient experience during the hazardous winter storms… Other special thanks go out to all of the maintenance crews who've worked tirelessly to make sure the grounds of our hospitals and facilities were clear and safe for our patients and employees."
---
Newly elected Bryn Mawr Rehab Hospital Foundation Board Member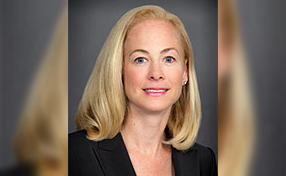 The Foundation Board of Trustees at Bryn Mawr Rehab Hospital recently elected Susan M. Guerette, Partner at Fisher & Phillips, LLP to its board.
Ms. Guerette has a national practice representing management on a wide range of labor and employment matters including defending claims of discrimination based on race, gender, age, disability and national origin. Susan is also a member of the firm's Education Practice Group, which represents private educational institutions in employee, student and board issues. Susan also counsels employers on employment policies, immigration issues and compliance with local, state and federal statutes.
---
Project SEARCH program expands its reach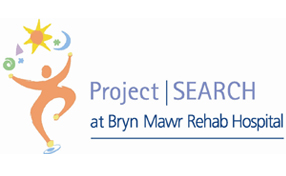 Project SEARCH is an educational and work transition program for adults with cognitive and/or physical disabilities that integrates classroom education and on-the-job training. Its goal is to help adults with disabilities achieve sustainable employment and self-sufficiency.
The program has been offered at Bryn Mawr Rehab Hospital since 2010, and has been successful in helping 73 percent of its participants secure competitive employment. We are proud to now be expanding the program to a sister hospital, Lankenau Medical Center.
"We are so thrilled to be expanding the Project SEARCH program to Lankenau Medical Center," said Donna Phillips, Bryn Mawr Rehab Hospital president. "By offering this additional space for the interns to learn and gain real-life experience, we are expanding the opportunities given to these members of our community."
The program is a partnership between Main Line Health, Pennsylvania Office of Vocational Rehab, and Business Partners throughout the region. It is also the first of its kind in Pennsylvania.
For questions and information about enrolling in Project SEARCH, please contact Michelle Epstein MSW, LCSW, CBIS, Project SEARCH Program Coordinator, at [email protected].
---
Main Line Health Exton Square holds ribbon cutting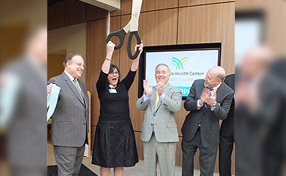 On January 30, 2014, Main Line Health Exton Square hosted an official ribbon cutting and grand opening event, featuring remarks from Main Line Health senior leadership, PREIT and local legislators. Tours of the facility followed the program.
The 32,000 sq. ft., state-of-the-art, patient-centered outpatient health center represents the future of medicine.
The new design offers an exemplary bundling of physician practices and ancillary services for clinicians to coordinate care in a seamless manner.
Bryn Mawr Rehab Hospital will be offering outpatient services at the site including physical rehabilitation and sports therapy. Troy Norton, Outpatient Operations Manager at Bryn Mawr Rehab Hospital, shares, "We are excited to be providing services in the new location alongside our Main Line Health colleagues. The new center offers state-of-the-art diagnostic services along with superior medical care in a convenient location."
Main Line Health Exton Square is located at the Exton Square Mall, 154 Exton Square Parkway, Exton, PA 19341.
---
Gamma Phi Beta makes generous gift
Bryn Mawr Rehab Hospital Foundation received a gift of $64,753 from the Gamma Phi Beta Foundation that was in honor of Doris Gorden, a former Foundation Board member, and her husband Bill. This gift establishes an endowment to serve individuals with disabilities.
---
Bryn Mawr Rehab Hospital fills the house for 'Matt Miller: The Road Back'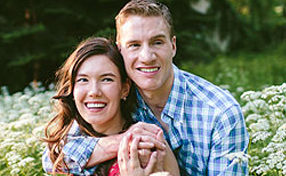 On February 18, 2014, Bryn Mawr Rehab Hospital filled every seat for a presentation by Matt Miller, a mountain biker who had a tragic bicycle accident at 20 years of age while a member of the University of Virginia's triathlon club.
The story of his survival and recovery is the subject of the book The Road Back by Michael Vitez.
In addition to Matt's motivating talk, the free event included dinner, tours of The Neuro Center at Bryn Mawr Rehab Hospital and a raffle to win a signed copy of The Road Back.
---
Grateful patient testimonial
A recent patient, Barbara P., expressed her appreciation for the care she received while being treated at Bryn Mawr Rehab Hospital:
"Bryn Mawr Rehab is an outstanding hospital. My therapists and nurses made sure I felt kindness and consideration during a difficult time. They had just the right blend of encouragement and challenge. Thanks to them, I felt my progress and I understood how to reach my goal of independent living. The facility, the employees and the care made Bryn Mawr Rehab Hospital shine."
---
Nutrition Services team receives kudos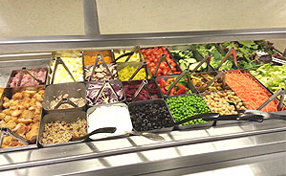 A recent visitor to the hospital, Ben Brenner, shared the following kudos for the hospital's cafeteria and Nutrition Services Team:
"The hospital cafeteria is the best deal in town. It is so well stocked and offers better quality food than any other hospital cafeteria where I have eaten.
There is something for everyone. It is a bright and warm environment and the people are so friendly. If you want a high-quality meal for a great price, this is the place. It is so convenient for visitors to eat there instead of driving and finding a restaurant when everything is right there!"
---
Support
Bryn Mawr Rehab Hospital is a non-profit community hospital. We rely on the generosity of individuals and organizations throughout the Philadelphia suburbs and beyond to help us continue to provide exceptional physical and rehabilitative medicine services to the families in our community and for future generations to come.
Your gift to Bryn Mawr Rehab Hospital will help support the programs and services for the many patients we serve. Consider making a tax-deductible contribution to Bryn Mawr Rehab Hospital.