Bryn Mawr Rehab hosts a Benjamin Rush Society Reception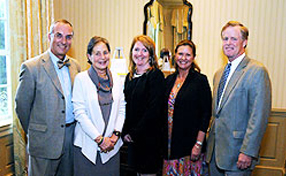 Last month, Donna Phillips, Hospital President, and members of Bryn Mawr Rehab Hospital's Foundation Board hosted An Evening of Appreciation and Art for its Benjamin Rush Society members at Waynesborough Country Club.
Established in 2010 to coincide with the hospital's 40th anniversary, the Benjamin Rush Society recognizes and honors donors who contribute $1,000 or more annually in support of hospital programs and community outreach initiatives.
Guests attended a cocktail reception and enjoyed exquisite Art Ability art work. Artist Sal Panasci was on hand and created a watercolor during the course of the evening. Artist Meg Quinlisk featured two of her paintings and talked about her creative process.
At the event, Donna Phillips highlighted the ways in which Benjamin Rush Society donors' contributions benefited hospital patients, programs and community outreach initiatives. Additionally, she and Campaign leaders Ellen Harvey and Bill Warden announced the launch of an Art Ability Endowment Campaign, which will help to secure the future of the hospital's Art Ability program. Art Ability is a year round program which serves as a showcase for, and celebration of, artists with disabilities.
The annual Art Ability exhibition is free and open to the public beginning Sunday, November 2, 2014 through Sunday, January 25, 2015. Opening preview reception is Saturday, November 1, 2014.
To learn more about Art Ability Endowment Campaign, please contact Pat Winner, Executive Director of Development, at [email protected].
---
Main Line Health President Jack Lynch recognized by HAP for leadership in health care advocacy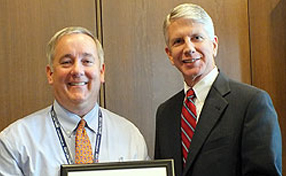 Main Line Health President and CEO Jack Lynch was recently recognized by the Hospital and Health System Association of Pennsylvania (HAP) for his leadership in health care advocacy for the Philadelphia region.
HAP's President and CEO, Andy Carter (at right in photo), presented the award to Lynch for his influential role in successfully advancing the hospital and health system community's state and federal agenda, and for being an active leader in reaching out to his colleagues in the Southeast Pennsylvania region to encourage their support.
"Decisions made by our elected officials affect the way health care is delivered, and also impact health care jobs," explained Carter. "During the next several years, health care issues will continue to be at the forefront of both national and state political agendas. Hospital priorities must be clearly focused and the hospital community voice must be strong and vigilant in both Harrisburg and Washington, DC. Lynch serves as a primary example that strong leaders can ensure the future wellbeing of our hospital and health system community."
HAP advocates for nearly 240 Pennsylvania acute and specialty care, primary care, sub-acute care, long-term care, home health and hospice providers, as well as the patients and communities they serve.
---
Newly elected Bryn Mawr Rehab Hospital Foundation board member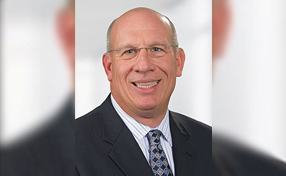 The Foundation Board of Trustees at Bryn Mawr Rehab Hospital elected Joseph J. McHale, Esq., a Partner-in-Charge of Stradley Ronon in Malvern, PA at its July 9th meeting.
The Foundation Board of Trustees is responsible for developing and strengthening philanthropic support for the hospital and increasing public awareness about the hospital and its programs and services. In addition, the Foundation Board focuses on establishing effective communications between the hospital and the community, educating the community about physical medicine and rehabilitation and assisting with fundraising activities to enhance the programs and services provided at the hospital.
---
Employees go above and beyond in support of the Employee Giving Campaign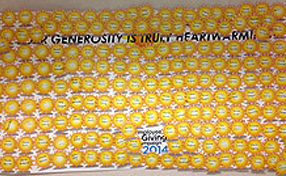 Bryn Mawr Rehab Hospital is proud to share that 240 employees participated in this year's annual Employee Giving Campaign, raising $37,275 dollars. Funds raised benefit patient programs, continuing education of our nurses and therapists, as well as Bryn Mawr Rehab Hospital's community outreach initiatives.
The generosity of our staff showcases their commitment to our patients and their willingness to go above and beyond their call of duty. A special thanks to all that supported the Employee Giving Campaign!
---
Cruisin' Smart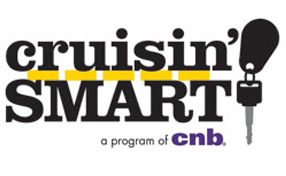 For the upcoming school year, Bryn Mawr Rehab Hospital is rolling out a new look and a new name for its award-winning Cruisin' Not Boozin'® program. The goal of the rebranding is to incorporate not only impaired driving but all of the distractions that young drivers face today.
Retaining a connection to its past identity, the program will now be known as Cruisin' Smart. Being "Smart" about "Cruisin" means smart kids won't text, use cell phones, drink, take drugs, etc. while driving.
Cruisin' Smart is a community education program of Bryn Mawr Rehab Hospital designed to raise awareness of the dangers of driving while distracted or impaired. The program uses live peer to peer interactions to make an emotional/personal connection with the audience and to show them how one wrong decision can affect the rest of their lives. Over the past 25 years, the Cruisin' Not Boozin'® speakers have given impactful, first-hand testimony to hundreds of thousands of young people in the Tri-State area. The goal of the program is community awareness, injury prevention, and ultimately to save lives, supporting the mission of Bryn Mawr Rehab Hospital to prevent life-altering injuries and disability through education and skill building.
---
Celebration of National Volunteer Week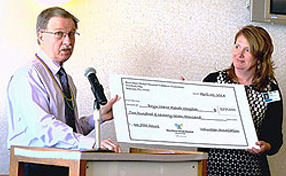 This spring, Bryn Mawr Rehab Hospital celebrated National Volunteer Week with a Mardi Gras-themed luncheon held at the hospital.
At the event, Mel Cooksey, President of the Bryn Mawr Rehab Hospital Volunteer Association Board, presented a check to Hospital President, Donna Phillips, representing the number of hours the volunteers contributed over the past year and the money that was saved by their efforts, which totaled $277,000.
If you are interested in learning more about volunteer opportunities at Bryn Mawr Rehab Hospital by visiting our volunteer page or contact Yvonne Navarro-Brewer, Manager of Volunteer Services, at [email protected].
---
Project SEARCH hosts its first annual fundraiser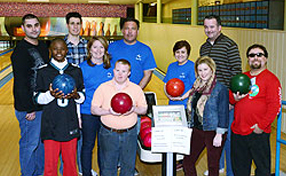 Project SEARCH hosted its first annual fundraiser, Bowling for Project SEARCH, in the spring at Playdrome Devon Lanes. The event, which was attended by more than 50 people including Project SEARCH interns, graduates, family members, business partners and community members, raised $3,000 in support of Project SEARCH.
Proceeds of the event support the Project SEARCH program at Bryn Mawr Rehab Hospital, as well as our recent expansion to a satellite site at Lankenau Medical Center. The new location will help us to expand our reach to Montgomery and Philadelphia counties, as well as allow us to serve more individuals with disabilities with our unique workforce development program. Project SEARCH focuses on adults with disabilities who want to enter or re-enter the workforce. The program is designed to teach employable skills and provide on-the-job experience to adults with disabilities through partnerships with community businesses and organizations.
---
Bryn Mawr Rehab Hospital launches new ad campaign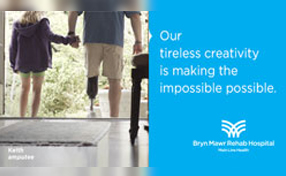 Bryn Mawr Rehab Hospital launched a new advertising campaign in May. The campaign proudly features true stories of actual Bryn Mawr Rehab Hospital patients and their journeys to recovery.
In TV and radio spots, as well as digital ads, the campaign shows patients' incremental progress and the tireless creativity required to make those impossible moments possible.
In conjunction with the campaign, Bryn Mawr Rehab Hospital has refreshed its website to highlight the most important information for those choosing a rehab. The site now provides insight on how Bryn Mawr Rehab treats a range of conditions and injuries. Additionally, new patient videos tell the full story of therapy at Bryn Mawr Rehab, from the challenging days in inpatient care to the productive lives our former patients are now leading.
Be sure to be on the lookout for our new ads on local TV and radio!
---
Support
Bryn Mawr Rehab Hospital is a non-profit community hospital. We rely on the generosity of individuals and organizations throughout the Philadelphia suburbs and beyond to help us continue to provide exceptional physical and rehabilitative medicine services to the families in our community and for future generations to come.
Your gift to Bryn Mawr Rehab Hospital will help support the programs and services for the many patients we serve. Consider making a tax-deductible contribution to Bryn Mawr Rehab Hospital.