Your philanthropy has an impact!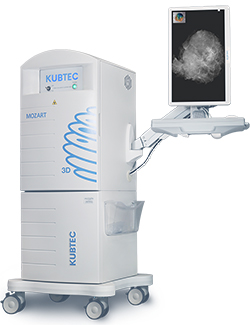 In times of financial stress, philanthropy can make all the difference for a non-profit like Bryn Mawr Hospital. Support from donors like you provides BMH with the ability to make capital improvements and purchases that advance patient care even in the midst of record inflation, hospital closures, labor challenges and other unexpected disruptions. Please accept our deepest thanks for your ongoing support, which has made the following purchases and projects possible this year.
Infants receiving care in our Level III Neonatal Intensive Care Unit, and younger children receiving care in the Pediatric Unit, require specially customized beds and equipment depending on their age, size, acuity and developmental progress. With increased volumes, and our new partnership with CHOP expanding our reach, we are adding to and updating our beds to ensure the right bed is available at any given time for our neonatal/pediatric patients.
Construction of our new and expanded Interventional Labs for the treatment of cardiovascular diseases, arrhythmias and stroke.
The Mozart® system which provides accurate breast tissue imaging in the Operating Room to ensure that breast surgeons localize breast tumors and have clear margins during lumpectomy and mastectomy procedures, reducing the likelihood of the need for repeat surgery.
Specialized Labor and Delivery stretchers which are used for transporting laboring mothers to the unit and into the C-Section suite. These stretchers are customized to the unique patient and staff needs of this increasingly busy department.
Learn more about the impact of philanthropy at Bryn Mawr Hospital.
Get to know Bryn Mawr Hospital Foundation's new Executive Director, Cinda Johnson
Hospital Update with BMH President, John T. Schwarz
On March 16, 2023, Bryn Mawr Hospital Foundation presented "What You Need to Know from Bryn Mawr Hospital" – a virtual update with BMH President, John T. Schwarz. Mr. Schwarz shared how the hospital is addressing rising patient volumes, workforce challenges, inflation and other disruptions. The event was a chance for donors and friends of the Hospital to hear first-hand from our president and ask questions on a variety of topics. Guests heard about the changes in healthcare delivery in our region and the challenges hospitals are facing in the current healthcare climate. Those who participated found the session informative, interesting and enlightening, which is why we are sharing the recording in the hopes you do as well.
Golfing for a cause with the Women's Board of Bryn Mawr Hospital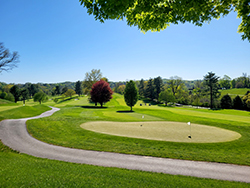 We are excited to announce the Women's Board of Bryn Mawr Hospital's 2nd annual Community Golf Classic in support of Bryn Mawr Hospital will be held at Overbrook Golf Club on Monday, May 8, 2023. The event will include lunch, golfing/activities, followed by a dinner reception with open bar, and will feature a silent auction/online bidding. From single golfers to foursomes, or just cocktails and dinner, there is an ideal option for everyone – Register Today!
This year, proceeds raised will support technological investments in Bryn Mawr Hospital's surgical and urology services on two fronts:
The acquisition of a da Vinci® Robotic Teaching Console to train urology and surgery residents on the robotic surgical system which is used daily at BMH for general surgery as well as urologic, thoracic, bariatric, gynecologic and colorectal surgeries.
The purchase of Aquablation® technology to offer a new urologic surgical option for the treatment of benign enlarged prostate (BPH).
The Women's Board of Bryn Mawr Hospital has been active at Bryn Mawr Hospital for more than 125 years, making daily contributions of time and resources. The Women's Board is dedicated to a tradition of service and support in fulfillment of the Hospital's mission to meet the health care needs of its community. We thank you for being a part of this legacy.
You're invited to The Devon Horse Show & Country Fair 2023!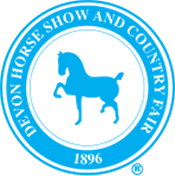 The Devon Horse Show and Country Fair, Bryn Mawr Hospital's oldest supporter, presents its annual spring show from Thursday, May 25, 2023, to Sunday, June 4, 2023. Devon is the oldest and largest outdoor multi-breed show in North America, a premier event that offers something for everyone. Featuring the Budweiser Clydesdales in 2023, top riders and horses in a range of competitions and demonstrations, to exhibit viewing, shopping, amusements, and a variety of great food. Each year, thousands of families visit the Devon grounds and in doing so become a part of a storied philanthropic history that began in 1919. Proceeds from Devon's concessions have benefited BMH for more than one hundred years. The first donation Devon made to BMH was an impressive $26,000, and it has gone on to direct $20 million to the Hospital over the next century (more than $50 million in present day value)!
As one of the largest volunteer run efforts in the country, Devon depends on the countless hours donated by members of our community. Each year more than 2,000 volunteers sell, serve, plan and work for Devon. If you, your family or friends have the time, Devon has plenty of volunteer opportunities to choose from including:
Candy Booth
Art Gallery
Garden Café
Midway
Wine Gazebo
Souvenir Booth
Hot Dog & Hamburger Booths
Devon Derby Raffle
Tea Cart
Program Booth
Soda and Ice Cream Booth
Volunteers are a huge part of Devon's success, from individual volunteers to groups such as businesses, community organizations and even friends and neighbors. For more information on Devon's volunteer program email [email protected].
Whether as a fan, a volunteer, or both, we hope to see all of you at Devon this spring! Tickets on sale now.