Rededication of Barbara Brodsky Comprehensive Breast Center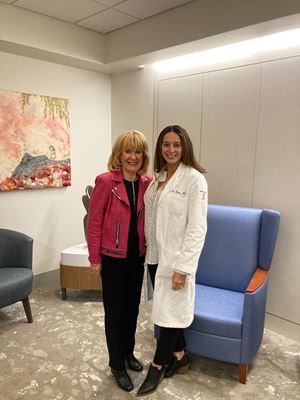 On October 29, 2021, a small group gathered to rededicate the recently renovated Barbara Brodsky Comprehensive Breast Center and recognize the incredible support from Barbara Brodsky that made the renovation possible. Mrs. Brodsky was in attendance to mark the months long culmination of collaborative efforts between Mrs. Brodsky, the Center's clinical staff and a team of designers.
The newly refreshed rooms and overall atmosphere at this life-saving facility matches the clinical excellence of those that work within its walls, providing as much warmth and comfort to patients as the Breast Center's dedicated team. The brightened space incorporates new furniture, uplifting artwork featuring an original mosaic by celebrated artist Jonathan Mandell, revamped changing and exam rooms and more.
The Barbara Brodsky Comprehensive Breast Center has been improving the lives of women and their families for more than a decade. It offers a complete range of health services complemented by education and research activities to meet community needs. This Center expands upon that mission, providing the most up-to-date technology and access to nationally recognized experts in breast care.
Generous support for this project was also given by the Women's Board of Bryn Mawr Hospital and several anonymous philanthropists.
Learn more about the Barbara Brodsky Comprehensive Breast Center
Bryn Mawr Hospital recognized among the best hospitals in our region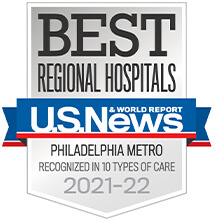 Bryn Mawr Hospital is proud to announce that in U.S. News & World Report's 2021–2022 Best Hospital rankings, it has once again been recognized among the best in the area.
Bryn Mawr Hospital held it's ranking as one of the top 10 hospitals in the #8 position out of nearly 100 in the Philadelphia region. Among the top 20 hospitals, it placed #14 out of more than 200 in the state of Pennsylvania. Bryn Mawr again earned a coveted Adult Specialty national ranking for Orthopedics.
In addition to the complex care evaluated in the Best Hospitals specialty rankings, U.S. News rates hospitals for their performance in treating more commonly occurring conditions and medical procedures. Bryn Mawr maintained its rating as high performing—the top category—in the following Common Adult Procedures and Conditions:
Back surgery (spinal fusion)
Colon cancer surgery
Heart attack
Heart failure
Hip fracture
Hip replacement
Kidney failure
Knee replacement
Stroke
To once again be recognized across our state and within our region is an incredible accomplishment and speaks to the resilience the Bryn Mawr Hospital team has demonstrated through one of the most difficult times in the history of Main Line Health System.
Ending The Year Well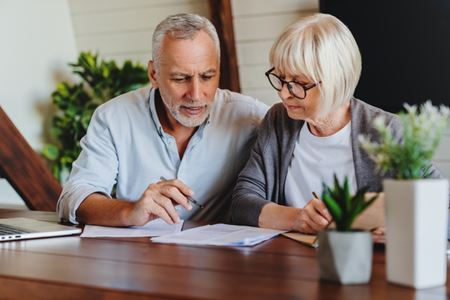 While 2020 may have been a historically tumultuous year with much uncertainty, the continuation of the coronavirus pandemic has caused ongoing challenges in 2021. Additionally, many are wondering what tax law changes might be in the works. At the time of this writing, there are several measures under consideration that could impact income tax rates, capital gain tax rates, and other factors.
Rather than speculate about future changes, however, we'd like to remind you of some beneficial charitable giving strategies that presently exist, since fall is often the time of year when many think about making annual gifts to their favorite nonprofit organizations.
Some of the tax incentives included in the Coronavirus Aid, Relief and Economic Security (CARES) and Setting Every Community Up for Retirement Enhancement (SECURE) Acts in 2020 were extended through 2021. For example:
Individuals taking the standard deduction can claim an additional deduction of up to $300 for cash contributions directly to charities, and couples taking the standard deduction can claim up to $600 (this larger deduction for joint filers is new for 2021).
Under the CARES Act, donors who itemize deductions can again deduct 100% of Adjusted Gross Income (AGI) for cash gifts to charities, rather than the normal 60%, in 2021. This means that itemizers can deduct more of their charitable cash contributions this year. Gifts to donor advised funds, supporting organizations, or private foundations don't qualify. Donors should consult their tax advisers to determine whether the 100% election makes sense for them.
The annual deduction limit for cash contributions by a business stays at 25% of taxable income instead of reverting back to the 10% cap.
"Bunching" strategy
Some donors may find that the total of their itemized deductions for 2021 will be slightly below the level of the standard deduction. They may find it beneficial to "bunch" 2021 and 2022 charitable contributions into one year (2021), itemize their deductions on 2021 taxes, and take the standard deduction on 2022 taxes. In addition to making a large charitable impact in 2021, this strategy could produce a larger two-year deduction than two separate years of itemized deductions, depending on income level, tax filing status, and giving amounts each year.
The Qualified Charitable Distribution remains a robust giving strategy if you are 70 ½ or older
Last year, the age at which IRA holders must take a Required Minimum Distribution (RMD) increased from 70½ to 72 as a result of the SECURE Act, and RMDs were waived by the CARES Act. The temporary waiver applied to:
2020 RMDs from traditional IRAs, inherited IRAs, and employer-sponsored plans
2019 RMDs due by April 1, 2020, for individuals who turned 70½ in 2019 and didn't take their RMDs before January 1, 2020
There is no longer an RMD waiver for 2021. As a result, anyone age 72 or older as of December 31, 2021, must take their RMD by year-end to avoid the 50% penalty―unless this is their first RMD, in which case they have until April 1, 2022.
Despite the uncertainty that lies ahead, current conditions remain favorable for many donors to make charitable contributions. We hope this serves as a helpful reminder as you plan your year-end giving. Please contact us if you have any questions about these methods of supporting Bryn Mawr Hospital, and thank you for providing vital charitable support that helps us deliver exceptional care for patients and families at a critical time.
Reopening of modernized and expanded Main Line Health Broomall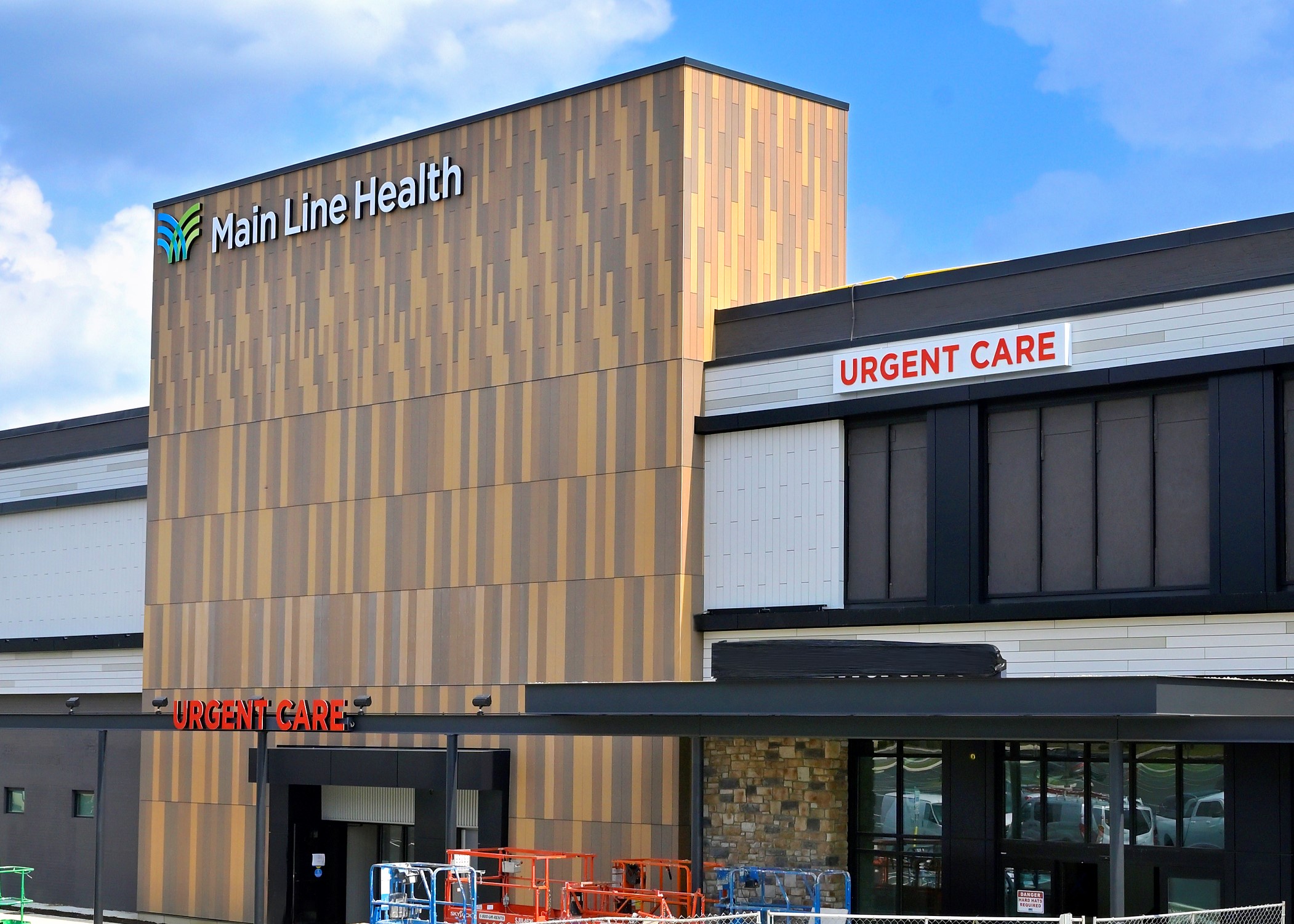 Main Line Health's commitment to the health and wellness of its community has been a priority for years. On September 13th, the grand reopening of the modernized and expanded Main Line Health Broomall was no different.
At Main Line Health Urgent Care Broomall, patients of all ages can see a board-certified urgent care provider for a wide range of medical conditions and non-life threatening health issues. With hours offered seven days a week, you don't need an appointment, just walk in.
A light-filled atmosphere welcomes patients as they seek the high-quality health care services they want and need. Designed with a patient's comfort in mind, Main Line Health Broomall conveniently combines exceptional primary care, urgent care, and medical specialists with services like lab and imaging, including MRI, right in their neighborhood. A calming experience begins with a smooth arrival, so parking is easy and free. Inside, patients will find a tranquil environment and a flow that makes it easy to advance each patient's personal journey to health.
Bryn Mawr Hospital's clinically advanced care inspired Bob Jones to support its future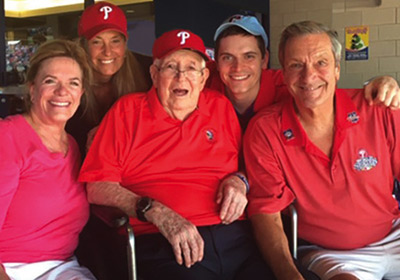 With a history of working with non-profits as a compensation consultant and as a volunteer board member in his own communities, Robert B. Jones, JD, CPA, CEBS, CSCP is aware of the benefit that so many of these organizations bring to our world. Bob is particularly impressed with Bryn Mawr Hospital, which shines because of stellar leadership and an excellent caregiving team of physicians, nurses and other employees.
The spirit of caring drives the compassionate work being carried out at Bryn Mawr Hospital, and it is a quality with which he is familiar, since both of his children were motivated by this same calling to become physicians and help those suffering from pain and illness.
Many community leaders whom he holds in high regard – including his mother's uncle, Bill Cox – recognize the special value of this wonderful community hospital. Bill's sense of generosity led him to create a trust that ultimately benefited Bryn Mawr Hospital after his wife, Nancy, passed away. Bob is proud to follow his great-uncle's lead in remembering Bryn Mawr as one of several charities in his will.
Bob's father, Benjamin F. Jones, III, a world-class aerospace engineer who passed away at age 101, annually included Bryn Mawr Hospital among his many philanthropic priorities in grateful appreciation for the excellent care he received through the years. Bob is also an annual donor to Bryn Mawr Hospital through the Gerhard Society, because he knows that a thriving community/hospital partnership makes an important difference in patient care. In short, the excellent health care delivery Bob and his loved ones have experienced at Bryn Mawr Hospital inspires him to provide support now and through his long-term plans. It is his hope that others will similarly feel this call to help Bryn Mawr Hospital continue its mission of caring far into the future.
To learn more about planned giving options at Bryn Mawr Hospital Foundation please contact Cinda Johnson, Development Director, at 484.337.8610 or [email protected].