Tending to those with mental health needs has been a priority at Bryn Mawr Hospital (BMH) since we first opened our Behavioral Health Inpatient Unit in 1985. And while we've helped many patients, the need for behavioral health services continues to escalate.
Bryn Mawr Hospital and Main Line Health are dedicated to meeting this growing need and our Seeing Through Campaign supports our unique position to see patients through to recovery. The goal of our campaign is to raise $10 million to expand the current inpatient unit at BMH by doubling the number of patients that can be treated and expanding accessibility to a safe, comfortable, warm and healing environment.
As a companion to this campaign, we have created a unique online experience where you can find out more about different types of behavioral health diagnoses, including a schizophrenia simulation and personality type quiz, and how these diagnoses can impact the lives of your neighbors, friends and loved ones. We invite you to learn more and join us in expanding access to these vital behavioral health services for our community, to be a part of seeing even more patients through to wellness at Bryn Mawr Hospital.
A premier destination for behavioral health services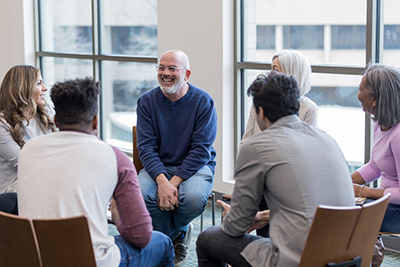 When individuals suffer with mental illness or substance use disorders, it impacts every aspect of their lives, as well as the lives of those around them. In the increasingly complex world in which we live, it's more important than ever to be able to rely on accessible, affordable, behavioral health services. "Mental health affects each of us to varying degrees," says Michelle Mullany, system vice president of behavioral health at Main Line Health. "It could be caused by unresolved grief, depression, life struggles, divorce, or pressure at work or at home. Many of us feel anxious, stressed and overwhelmed by social pressures and feelings of competitiveness. Social media has exacerbated these feelings, especially among children and adolescents. It's critical that everyone has access to treatment to address whatever level of distress they're going through."
Main Line Health has long been committed to serving the behavioral health needs of our community with state-of-the-art, evidence-based treatment, complemented by the compassionate care we are known for. Our offerings are robust, with a full range of programs and services to help those who are struggling with psychiatric conditions, addiction and other behavioral health issues. And we are in the process of enhancing and extending our current offerings to deliver even greater benefit and reach.
"I'm proud that Main Line Health is rising to meet the challenge of caring for every patient in our community, including those with behavioral health needs," says Jack Lynch, president of Main Line Health. "We've made a promise to our families, friends and neighbors that they will be seen when they walk through our doors. The investment we're making in behavioral health underscores our belief that health care is human care." Patients are able to easily access behavioral health services across the Main Line Health system, be it through their primary care physician or specialist, using our secure online appointment request form, or calling 1.888.CARE.898 (1.888.227.3898).
"We're focused on creating an ecosystem comprising the highest quality psychiatrists, psychologists, social workers, counselors, addiction specialists and more, with the intent of offering treatment for every segment of the population across all levels of care," says Mullany. "Every member of our community should be able to answer the question, where do I go if I have mental health concerns?" In March of 2020, Main Line Health opened a second Women's Emotional Wellness Center (WEWC) in King of Prussia, joining our already established WEWC in Newtown Square. These centers offer psychiatric evaluation and medication management, individual and group therapy, and intensive outpatient and partial hospitalization programs, to help patients cope with grief and loss, depression and anxiety, post-traumatic stress disorder, work and family stress, parenting challenges, marital difficulties, unexpected medical diagnoses and outcomes, and more.
For adults and adolescents over the age of 18 struggling with alcohol or drug addiction, Mirmont Treatment Center in Media provides inpatient detoxification, rehabilitation and dual-disorder treatment. We blend traditional approaches with integrative therapies to empower patients to achieve lifelong recovery, and we offer numerous specialty programs such as pain management, relapse prevention, trauma treatment, the Valor with Integrity Program for Emergency Responders (VIPER), LGBTQ inclusive care, treatment for pregnant women, family support services and an alumni association. Our Mirmont Outpatient Centers in Broomall, Exton and Media serve patients, 14 years of age and older, who have mental health concerns and substance use disorders. Options include partial hospitalization programs, intensive outpatient programs, individual and group counseling at varying levels, and psychiatric evaluation and medication management, with specialty services for adolescents and adults. Main Line Health's intensive inpatient psychiatric program, housed at Bryn Mawr Hospital, provides acute stabilization, crisis intervention and dual-diagnosis treatment for individuals with mental health and substance use disorders. Additional offerings include psychiatric consultation services, and noninvasive treatments for depression such as electroconvulsive therapy and transcranial magnetic stimulation.
In February of 2020, we received approval from our Board of Governors to relocate and expand Main Line Heath's Behavioral Health Unit at Bryn Mawr Hospital. The new state-of-the-art unit will increase the number of beds from 20 to 40, with private rooms and ample space for therapeutic programming and consultations with health care professionals. "We're quadrupling the size of our Behavioral Health Unit," says Mullany. "This will allow plenty of room for complementary wellness programs such as exercise, yoga, meditation and mindfulness, and other integrative therapies that are paramount to lasting transformation. We're also creating a healing physical environment that can shift with the use of light, sound and aesthetics. There is no other psychiatric unit like this in the region."
Construction on the new unit is expected to begin in 2020, with an anticipated opening date in early 2022. In March of 2020, we launched the public phase of our $10 million Behavioral Health capital campaign to support this $34.7 million project. Unlike past fundraising endeavors, the capital campaign is a systemwide effort – the first of its kind for Main Line Health. "It's essential to address the shortage of behavioral health beds across the Philadelphia region, and the need to expand programming and clinical capabilities for a broader array of patients," says Mullany. "A lot of mental illness stems from isolation and a lack of connection to others, which has intensified in the midst of the coronavirus pandemic. We're excited to create programs that will help establish feelings of connection, purpose and meaning in our lives, not just through medication, but emotionally, spiritually, psychiatrically and socially. The inpatient unit project is an important step in our longer-term plan to expand behavioral health services across a range of unmet needs.
"The Main Line Health team is deeply passionate about supporting patients in every possible way, with team members completing extensive education and training to serve the entirety of behavioral health needs. From inpatient to outpatient services, and womenfocused programs to those specifically designed for adolescents, we offer every aspect and level of behavioral health care. And as a comprehensive health system with shared treatment philosophies and common access to medical records, we are able to offer a continuum of care that others cannot. "We have so much to offer," says Mullany, "and we're just getting started. We want to deliver a multitude of new programs that will allow us to effectively treat the entire population, from helping the most acute patients to supporting people before a problem turns into a mental health crisis. We plan to build partnerships with local schools to deliver adolescent services that treat a variety of diagnoses and collaborate with other community organizations, such as colleges and assisted living facilities serving older adults. We'll be introducing the most advanced technologies, from genetic testing to virtual reality. No one else in this region offers such comprehensive services. We envision Main Line Health as a premier destination for all levels of emotional, psychiatric and behavioral well-being for every member of the community we serve."
We are profoundly grateful for your continued generosity, and hope you will consider supporting our behavioral health initiatives in a way that is meaningful to you. To learn more about how you can help, please contact Karrie Borgelt, senior vice president of development, at [email protected] or 484.580.4144.
How is COVID-19 affecting behavioral health in our community?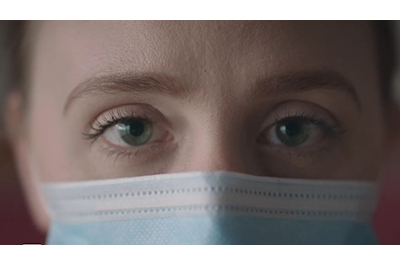 COVID-19 is impacting every aspect of our lives, including mental health. In the video below Dr. Marc Burock, System Medical Director of Behavioral Health, talks about how the pandemic is affecting mental health in our community. Click here to learn more about behavioral health and different types of diagnoses. Together we can create change and you can help Bryn Mawr Hospital and Main Line Health care for even more patients in need, seeing them through to wellness and recovery.
Creative and tax-advantageous ways to support Bryn Mawr Hospital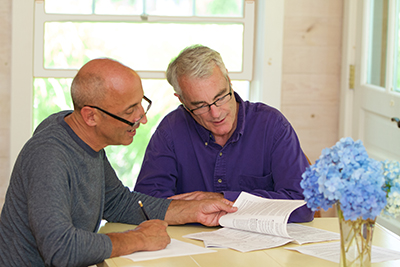 As the this edition of IMPACT makes clear, mental health care is a growing need and one of the most pressing issues impacting our communities' health. A gap exists between demand and availability for behavioral health care, and we are tremendously excited to launch this important expansion project to better serve our patients. Below are a few questions and answers about creative, tax-advantageous ways donors can support Bryn Mawr Hospital priorities such as the Behavioral Health Inpatient Unit Expansion and how legislation passed in 2020 has changed these methods of giving.
Q: I understand that I don't have to take a required minimum distribution (RMD) from my IRA this year because of a provision in the Coronavirus Aid, Relief, and Economic Security (CARES) Act. Can I still use my IRA to make a gift to Bryn Mawr Hospital through a Qualified Charitable Distribution (QCD) if I am over the age of 70½?
A:  Yes, although the CARES Act eliminated the RMD for 2020, if you take the standard deduction rather than itemizing, using QCDs to make charitable gifts remains the most tax-efficient way to make contributions once you reach 70½.  Don't forget that the Setting Every Community Up for Retirement Enhancement (SECURE) Act changed the age limit for RMDs from 70½ to 72 for IRA owners who turn 70½ in 2020 or later, but the age threshold for the QCD remains 70½. Once you reach 72, one of the prime tax benefits of a QCD is that it counts toward your RMD.
You can learn more about using your IRA to make a gift to Bryn Mawr Hospital through the QCD here.
Q: How else does the CARES Act impact donors to charitable organizations?
A: The law gives donors taking the standard deduction the option to claim an above-the-line deduction of up to $300 for cash contributions to charities. The deduction is per "tax-filing unit," not per person.
Also, donors who itemize their tax returns can generally deduct 60% of adjusted gross income (AGI) for charitable cash contributions. Any cash donations over that amount can be carried over for up to five years and deducted later. However, the CARES Act allows donors who itemize to deduct 100% of AGI for cash gifts to public charities, rather than the normal 60%, in 2020. This means that itemizers can deduct more of their charitable cash contributions this year.  Gifts to donor advised funds, supporting organizations, or private foundations don't qualify. Donors should consult their tax advisers to determine whether the 100% election makes sense for them.
The temporary availability of a 100%-of-AGI limit on gifts of cash presents an opportunity for donors to make large gifts from their retirement plans. This includes not only IRAs, but also 401(k)s, 403(b)s, and other defined contribution plans. Ordinarily, donors are advised against withdrawing funds from their retirement account and then giving them to charity because they must declare the withdrawal as income and limits on taking an offsetting deduction and other tax effects may result in their gift increasing their income tax.  This year, though, depending on the donor's situation, they may pay limited or no taxes on a withdrawal while making a significant gift.
Q: What is the "drain in 10" rule and how has this impacted inherited IRAs?
A: The SECURE Act mandates that most beneficiaries of retirement plan assets, other than a spouse, must withdraw all funds and pay taxes on them within a 10-year period. This can result in much larger taxes for beneficiaries and condenses the financial benefits for recipients to the 10-year period. This "drain in 10" rule disrupts the tax-preferred nature of inherited IRAs, which had allowed IRAs to grow over time and provided a lifetime benefit for heirs. A way to bypass this tax consequence for heirs is to name a Charitable Remainder Trust as the beneficiary of an IRA, which will stretch out, but not avoid, taxes on IRA assets.
We hope this serves as a helpful reminder as you plan your year-end giving. Please contact us  if you have any questions about these methods of supporting Bryn Mawr Hospital. Thank you very much for caring about the hospital and the work that we do.